Building Expertise in the Boardroom: Insights from CEOs, Presidents, CFOs, IT, AI, Supply Chain, and Labor Negotiations Experts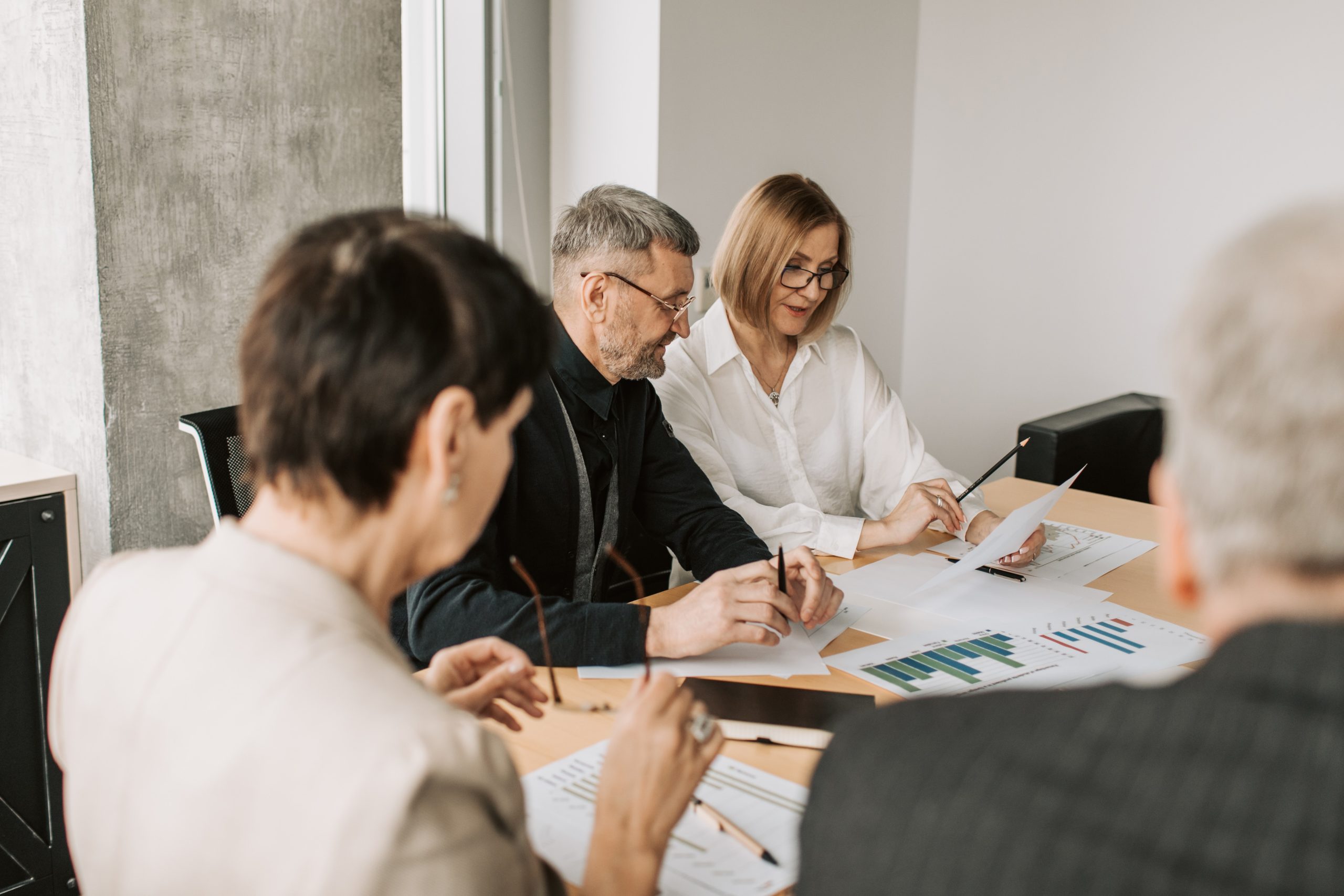 Building Expertise in the Boardroom: Insights from CEOs, Presidents, CFOs, IT, AI, Supply Chain, and Labor Negotiations Experts
Corporate Governance
In the intricate landscape of corporate governance, the composition of a board of directors is a canvas painted with a multitude of skills, experiences, and perspectives. As someone deeply entrenched in boardrooms and governance, I have long championed the idea that a board's collective expertise is pivotal to its efficacy. A recent series of experiences, drawn from diverse corners of the business world, solidified the notion that a multifaceted board composition is the linchpin of effective oversight and strategic guidance.
The world's gradual emergence from the pandemic led to a resurgence of travel, rekindling my interaction with industries across the spectrum. This reconnection brought to light the varying quality of services provided by different companies. I wasn't alone in noticing this trend. However, it was a set of disheartening encounters with a major airline and a rental car company that prompted me to explore the potential link between a board's composition and a company's approach to customer satisfaction.
The unsettling incidents I faced—a malfunctioning rental vehicle, another vehicle permeating with the scent of cannabis, and a substantial flight delay attributed to a misplaced power cord—were exacerbated by the unresponsive and dismissive attitudes of the companies' "customer service" teams when I sought resolution.
Board Composition
This prompted me to scrutinize the boards of these companies, delving into the expertise each board member brought to the table. The intriguing discovery was that while both boards boasted members with substantial experience, their composition was notably skewed. One was predominantly composed of individuals with investment and finance backgrounds, while the other showcased a blend of expertise, though still leaning heavily towards the financial domain.
The key takeaway wasn't that financial acumen is redundant—it's an invaluable component of governance. Understanding a company's financial intricacies and adopting an investor's viewpoint are essential. Yet, the true strength of a board lies in diversity. The boardroom isn't a monolith of financial minds; it should encompass a tapestry of skills ranging from marketing and human resources to operations, IT, AI, supply chain management, and even labor negotiations. This multifaceted array is what creates a dynamic, adaptable, and resilient board capable of tackling the complexities of modern business.
Recent observations reiterated the significance of such diverse proficiency. In fact, an article in a leading magazine underscored the benefits of an engineering background within a board—a testament to the ever-evolving landscape of business needs.
The role of a board transcends passivity; it's an active force guiding management, lending direction and insight. This undertaking necessitates an assortment of skills and experiences. A board monopolized by a single dimension—like finance—may inadvertently overlook the intricate web of challenges a company faces.
The question looms whether the boards of the aforementioned companies have embraced this holistic approach, especially concerning customer satisfaction. Based on my recent experiences, this seems improbable. In instances where service quality wanes, the board isn't solely culpable, but a composition that obstructs effective oversight and management accountability becomes a governance concern, demanding shareholders' attention.
Necessity of a Diversified Board
In summation, the symbiotic interplay of governance and the business realm offers a poignant lesson. My journey across industries mirrored the necessity of a diversified board, replete with CEOs, Presidents, CFOs, IT experts, AI specialists, supply chain gurus, and labor negotiations veterans. Beyond financial mastery, boards must exemplify a tapestry of talents pertinent to the organization's scope. By embracing this diversity, boards foster their mandate of shepherding management and propelling the enterprise toward prosperity. So, as fellow voyagers embark on their own odysseys—be they in the boardroom or beyond—may they carry the wisdom drawn from a confluence of experiences. Bon voyage!
New Book by Cliff K. Locks Pre-Order on Amazon
Please pre-order my new book on Amazon: Achieving Success at an Accelerated Speed – Learn How to Hit Goals at Superhuman Speeds by Harnessing the Power of Thoughts and Calculated Actions https://www.amazon.com/dp/B0CGQWH3TF?ref_=pe_3052080_276849420
Contributor: Cliff K. Locks, CEO | COO | Executive Consultant and Coach | Board of Directors | Governance | Private Equity Podcast Host | Reverse Logistics | Supply Chain | Advisory Board | SaaS | Clean Tech | Med Tech | Metaverse | AI | Thoughtful ESG & DEI
#WSJ #privateequity #boardmembers #corporateleadership #IBD #CEO #CFO #COO #BoD #CXO #management #PE #hedgefund #limitedpartners #LP #venutrecapital #VC #ethicalbusiness #directors #corporategovernance #accountability #integrity #ethics #leadership #nonexecutivedirector #nonexec #boarddevelopment #familyoffice #vhnw #uhnw #veryhighnetworth #ultrahighnetworth #publicprivatepartnerships #mergersandacquisition #InvestmentCapitalGrowth #MillionaireLifeServices