Do You Ask Yourself…HOW AM I DOING?
Do You Ask Yourself…HOW AM I DOING?
As a dad to three children, each has chosen to earn their Master Degrees (Social Work-LSW, Entrepreneurship-MBA, and Mechanical Engineering-MS), they are happy and fully independent, with two weddings within years' time. Yes, my wife and I are a blessed, but it's not luck, it was very predictable.
As an executive coach, I've been asked to be a parenting instructor on many occasions. I get asked 'what's our biggest blunder as a parent?' To put it more clearly, as a parent what can I improve to be a great parent?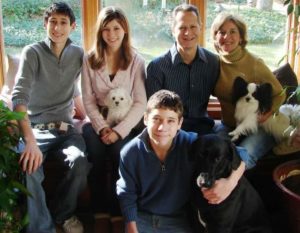 The challenge starts with us the parents because we don't set high expectations for our kids and neither do we set one for ourselves. Therefore, as parents, we are not disciplined in our parenting responsibilities. For instance, when discussing how our kids relate with each other, they might call themselves terrible names, hitting each other and generally treating each other in an unkind manner and we do nothing to correct it, maybe because we think that's they can't become bettered manner or simply because we see it as a very challenging task to even correct this bad behavior.
So, the problem is that we set our expectations too low, so how then can we make our expectations high?
Well, that involve two parts, to begin with, you must have a vision of the way you will parent your kids, and this is what I referred to as parenting with a purpose. For instance, I could have a vision of raising kids that cares about the feelings and needs of other people. The other part involves having well-stated guidelines of how you want your kids to behave in a given situation. For instance, if we are going to visit our Grand Ma and Grand Pa we could tell our child, "when we get to grandparent's place, ask her about her trip, inquire about her health, inform her about your school project and inquire from her if there is any game she would love to play with you, and when she is preparing dinner, ask her ask if there is something you can do to assist" most times, we tell people what they are not supposed to do rather than what they should.
It's very important that we set good examples for our kids. Kids develop their attitude and lifestyle from our behavioral pattern, and how we react to situations, for instance, they can learn how to control themselves and how to cope with situations by observing the way we deal with situations when we are under pressure. If people upset us, do we rant at others or do we imbibe good strategies that help us to put our frustration in check?
Can you relate with this? Set high standards and be exemplary to your kids. It appears that the keys to excellent parenting and amazing leadership intertwined. Written goals will help in this endeavor. Yes, your children should have written goals in a marble notebook or loose leaf that is updated each semester in school, if not more often. My youngest son had write on – wipe off board with his goals written down in his childhood bedroom.
There is still one thing which is common for good leaders and parents, and that is they both look for experts for professional support. Please keep me in mind as your life coach, openings for senior executive engagements, and board openings. If you hear of anything within your network that you think might be a positive fit, I'd so appreciate if you could send a heads up my way. [email protected]