The COVID-19 health crisis and accompanying business disruption require boards and CEOs to chart a near-term response and develop a longer-term strategy for....Read More
Highly successful people practice exponential thinking and you can too. Exponential business models aren't designed to create a better company or product. They're used to create a vastly different company....Read More
AI and broadband were already eating retail for breakfast. In the first half of 2019, we saw 19 retailer bankruptcies. And with the COVID-19....Read More
The ripple of empathetic leadership that spread across organizations last year needs to become a tidal wave in 2021.
Our mantra for the New Year—whether we lead a team of 5,....Read More
The robots are coming! Managers should work to incorporate skills training for the vibrancy of our organization
The robots are coming! On our sidewalks, in our skies, in our every store… Over the next decade, robots will enter the mainstream of retail. And the numbers back it....Read More
"It's beginning to look a lot unlike Christmas and Hanukkah…"

[caption id="attachment_1906" align="aligncenter" width="300"]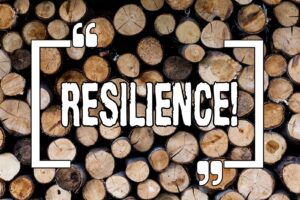 Contributor: Gary Burnison, Korn Ferry CEO[/caption]

This year, we might....Read More

All of my children are hoping for something right now. For my youngest, it's about getting into a "good" college (whatever that means). My college-age daughter's hopes are for a....Read More

Given the restrictions of our linear thinking minds, it's difficult for us to grasp how something that starts off deceptively small can…
Double 10 times, resulting in....Read More

Privacy in the Age of Facial Recognition: Everything You Need to Know

Facial recognition is a biometric technology primarily used to identify an individual or verify their identity using their face.....Read More

Exponential technological advancements let's get educated on the 20 "Metatrends" you can harness for your life and business

Over the next decade, waves of exponential technological advancements are stacking atop one another, eclipsing decades of breakthroughs in scale....Read More

Magic happens whenever there are engagement and genuine connection; let's expanded on this winning strategy.

Another year has passed me by… And I'm still in the dark 'Cause I can't seem to find the light alone - "Man....Read More

Remote workers fleeing to cheaper towns may see their pay cut. Why firms think this is necessary.

Read More

Early one morning, a couple of weeks ago, I had a phone conversation with a colleague that, frankly, I wasn't proud of. As soon as I hung up, I....Read More

There is a medical revolution happening right now.

Where is....Read More

Early in the pandemic, as my family sheltered in place, someone found the old Clue boardgame in the....Read More

More than ever, innovation and change are the twin engines of growth, competitive advantage, and success in....Read More

Between 2005 and 2014, natural disasters have claimed the lives of over 700,000 people....Read More

Let's get educated on the future of transportation, it's faster than autonomous vehicles and flying cars

What's faster than autonomous vehicles and flying cars?

Try Hyperloop, rocket travel....Read More

The U.S. healthcare industry is in for a major disruption in the decade ahead.

In 2018, for the sixth straight year, Los Angeles earned the dubious honor of being the most gridlocked metropolis in the world, where the average driver spends 2.5 working....Read More

"Hey Google, how's my health this morning?"

"One moment," says your....Read More

If so, why?

Should you, your colleagues or your children go to graduate school?

If not, what are your alternatives?
As I often tell my clients, people generally remember only 10 percent of what we see, 20 percent of what....Read More


The goal is to help you think about the specific benefits of artificial intelligence and the areas you....Read More
When it comes to the future of healthcare, perhaps the only technology more powerful than CRISPR is Artificial....Read More