Investing in the Future: Preparing NextGen Successors for VHNW & UHNW Family Enterprise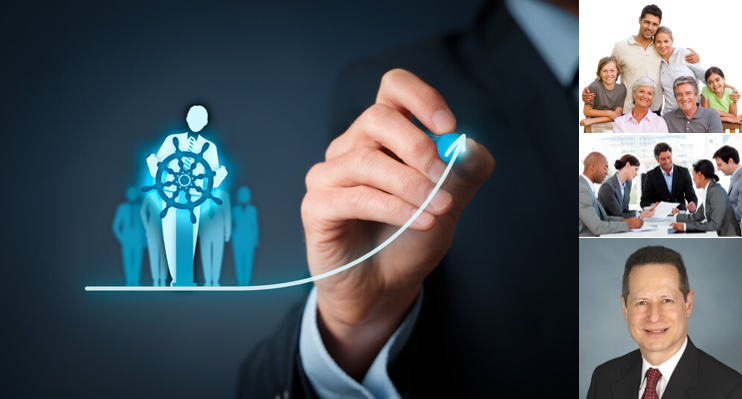 Investing in the Future: Preparing NextGen Successors for VHNW & UHNW Family Enterprise
As a Board of Director for multiple firms and founding three companies, I have seen firsthand the importance of succession planning for both traditional organizations and Family Offices. With my current work supporting VHNW and UHNW Families globally, I cannot stress enough the significance of preparing the NextGen succession planning.
Succession planning is a continuous process that requires careful planning and execution. It is not a one-time event, and it should be integrated into the company's overall strategic plan and reviewed periodically to ensure its relevance and effectiveness.
The first step in developing a succession plan is to identify the key positions and the necessary skills, experience, and qualities required to perform these roles successfully. Based on this, potential successors for these positions should be identified, evaluated based on their performance, potential, and leadership skills.
Once potential successors are identified, the Board should develop a training and development plan that is tailored to each individual's strengths and weaknesses. This may include job rotations, mentorship programs (which I can provide as a resource), and a combination of internal and external leadership training courses.
One critical aspect of succession planning is ensuring that the company's culture and values are passed down to future NextGen leaders. To achieve this, the Board should work with current leaders to document the company's culture and values and ensure that these are integrated into the training and development of potential successors and family members.
In the event of unexpected departures or emergencies, succession planning also involves developing contingency plans. The Board should identify potential NextGen interim leaders and family members, and develop plans for the smooth transition of leadership.
In conclusion, it is essential for Family Office Leadership and the Board to have a robust succession plan in place. By identifying potential NextGen successors, developing tailored training and development plans, and ensuring that the company's culture and family values are passed down to future leaders, the Board can ensure the continuity of leadership and maintain the stability of the organization. Let us work together to make succession planning a top priority for our organizations and Family Offices.
Let's talk about your needs: [email protected]
Recent Blog Post: 7 leadership development activities for Executives and CEOs to become better leaders
#WSJ #FamilyOffice #NextGen #PrivateEquity #BoardMembers #CorporateLeadership #IBD #CEO #CFO #COO #BoD #CXO #management #PE #hedgefund #LimitedPartners #LP #VenutreCapital #VC #EthicalBusiness #CorporateGovernance #Rechenschaftspflicht #Integrität #Ethik #Führung #NonexecutiveDirector #Nonexec #BoardDevelopment #LeadershipFirst #Mentoring #ThoughtLeadership #ManagementDevelopment #Mentorship #LeanManagement #LeadershipDevelopment #Business #BusinessIntelligence #BI #Innovation #LeanStartups #BusinessStrategy #Technologie #Automatisierung #Cybersicherheit #Computing #Zukunft #Innovation #Agile #Veränderung #Team #Erfolg #Chance #Opportunities #ESG #Nachhaltigkeit #InvestmentCapitalGrowth #MillionaireLifeServices