RETIREMENT PLANNING: WILL I EVER RETIRE?
RETIREMENT PLANNING: WILL I EVER RETIRE?
The term retirement is something that really frightens many executives, will I have sufficient money when I'm retired? What will be my daily activities after I retired? This blog will make retirement a little less frightening experience. Retirement is a great beginning and not a miserable end.
You maybe asking yourself are people still going to retire? I think the word retirement has gone through a lot of transformations and needs to be redefined. In times past, retirement was all about picking that expensive gold watch and going on vacation and then relaxing in your backyard when you retuned from your vacation.  Well a lot has changed, and we are no longer inclined towards that direction. Our society has become multi-tasking and highly energized and people have no wish to slow down. Though they still go on retirement, but retirement now has a whole new meaning.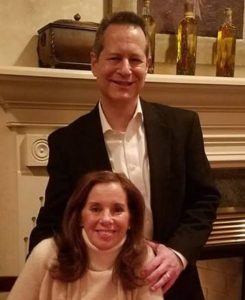 So, what are people supposed to do? For individuals that are above the age of 50 like me, what are we supposed to do to get prepared for retirement?
Well to start with, you need to revisit all your dreams and wishes and every other thing you promised yourself but have not been able to be accomplished, its time you picked them up and say "now I can make all these a reality" then you carefully analyze them to see what is realistically achievable and those that are not so feasible. Maybe your dream was to buy and RV and see America's National Parks, is that still achievable? Or you need to just make few changes and to make it achievable and then you commence preparing for it.
Well many of us are not prepared to start thinking about it yet; however, we have retired parents, so how can we be of assistance to them at this stage of their lives? My Dad is 90 years old and my Mom is in her late 80's. It's about family looking after them, in my case, I have four siblings and we are all involved in a gentle and supportive manner. My folks are still residing in the home I grew up in and enjoying life. Yes, they've slowed down somewhat; as their 11 grandchildren get married they attend all the weddings.
You may know I'm industry Supply Chain expert with a concentration in Reverse Logistics. Well my Mom is defiantly driving volume of product returns. She loves shopping at Costco, Walmart, and Amazon, she must be returning 60%+ of her purchases. I have a hypothesis that product returns are more prevalent in our senior population. As the Baby Boomers retire, yes there are 65.2 million of us. The Reverse Logistics industry should be seeing a huge up tick in business.
Let's get back to your needs. Well, you must start by analyzing your present mental and financial state, to be sure your prepared. Don't do it alone, if you need someone to talk to reach out to me. Remember it's a new starting point, for the very first time in your life; you'll be presented a wonderful opportunity for change in your life, you can go wherever you wish, do anything you want, assist other family and friends, realize that this an amazing time in your life and a start with an awesome stage of your life with limitless freedom and possibilities.
Okay so when we finally retired, how are we supposed to start our lives in retirement? I believe it's something that calls for celebration; you should celebrate yourself after several decades of putting in hard work into your careers and raising your families. A lot of positive attitude can go a long way.
Please keep me in mind for senior executive engagements, board openings and coaching. If you hear of anything within your network that you think might be a positive fit, I'd so appreciate if you could send a heads up my way. [email protected]