How Augmented Reality (AR) will change your industry
How Augmented Reality (AR) will change your industry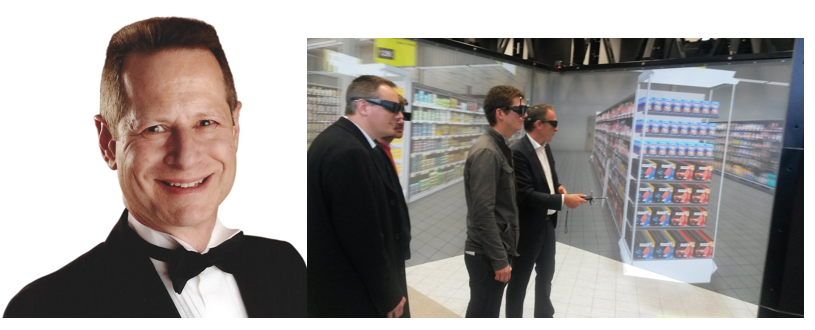 Augmented Reality (AR) has already exceeded over 2,000 AR apps on over 1.4 billion active iOS devices. Even if on a rudimentary level, the technology is now permeating the consumer products space.
And in just the next four years, the International Data Corporation (IDC) forecasts AR headset production will surge 141 percent each year, reaching a whopping 32 million units by 2023.
AR will soon serve as a surgeon's assistant, a sales agent, and an educator, personalized to your kids' learning patterns and interests.
In this fourth installment of our five-part AR series, I'm doing a deep dive into AR's most exciting industry applications, poised to hit the market in the next 5-10 years.
Let's dive in.
Healthcare
(1) Surgeons and physicians:
Whether through detailed and dynamic anatomical annotations or visualized patient-specific guidance, AR will soon augment every human medical practitioner.
To start, AR is already being used as a diagnosis tool. SyncThink, recently hired by Magic Leap, has developed eye-tracking technology to diagnose concussions and balance disorders. Yet another startup, XRHealth, launched its ARHealth platform on Magic Leap to aid in rehabilitation, pain distraction, and psychological assessment.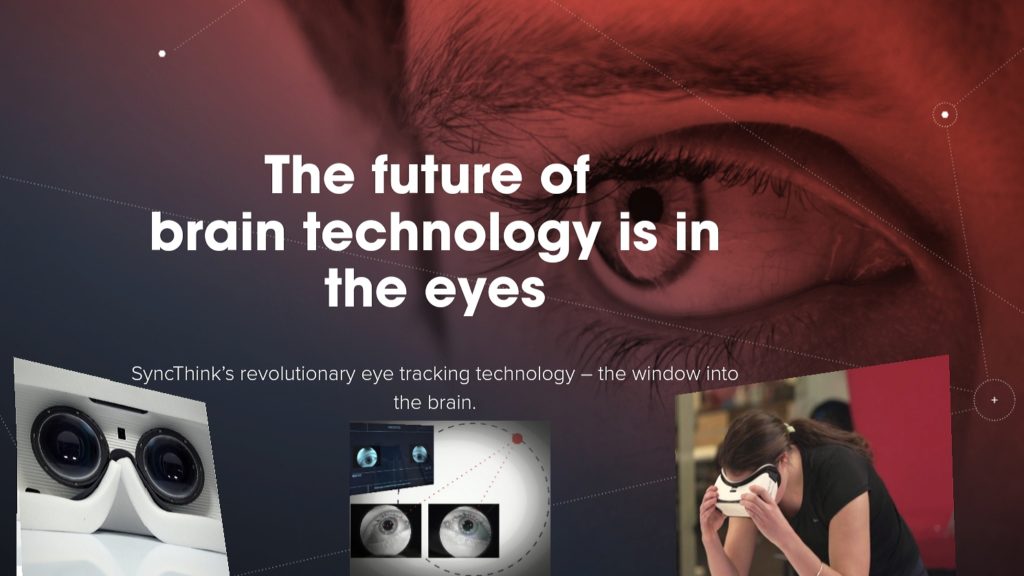 Moreover, surgeons at the Imperial College London have used Microsoft's HoloLens 1 in pre-operative reconstructive and plastic surgery procedures, which typically involves using CT scans to map blood vessels that supply vital nutrients during surgery.
As explained by the project's senior researcher, Dr. Philip Pratt, "With the HoloLens, we're now doing the same kind of [scan] and then processing the data captured to make it suitable to look at. That means we end up with a silhouette of a limb, the location of the injury, and the course of the vessels through the area, as opposed to this grayscale image of a scan and a bit more guesswork."
Dramatically lowering associated risks, AR can even help surgeons visualize the depth of vessels and choose the optimal incision location.
And while the HoloLens 1 was only used in pre-op visualizations, Microsoft's HoloLens 2 is on track to reach the operating table. Take Philips' Azurion image-guided therapy platform, for instance. Built specifically for the HoloLens 2, Azurion strives to provide surgeons with real-time patient data and dynamic 3D imagery as they operate.
Moreover, AR headsets and the virtual overlays they provide will exponentially improve sharing of expertise across hospitals and medical practices. Niche medical specialists will be able to direct surgeons remotely from across the country (not to mention the other side of the planet), or even view annotated AR scans to offer their advice.
Magic Leap, in its own right, is now collaborating with German medical company Brainlab to create a 3D spatial viewer that would allow clinicians to work together in surgical procedures across disciplines.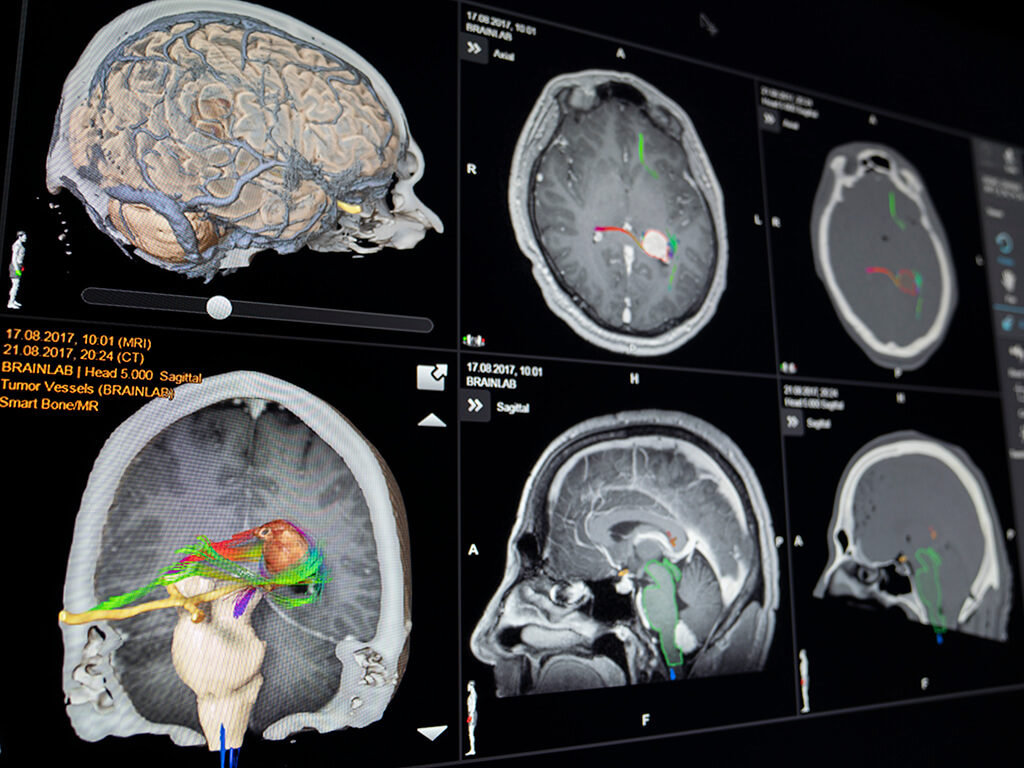 But beyond democratizing medical expertise, AR will even provide instantaneous patient histories, gearing doctors with AI-processed information for more accurate diagnoses in a fraction of the time.
By saving physicians' time, AR will therefore free doctors to spend a greater percentage of their day engaging in face-to-face contact with their patients, establishing trust, compassion, and an opportunity to educate healthcare consumers (rather than merely treating them).
And when it comes to digital records, doctors can simply use voice control to transcribe entire interactions and patient visits, multiplying what can be done in a day, and vastly improving the patient experience.
(2) Assistance for those with disabilities:
Today, over 3.4 million visually impaired individuals reside in the U.S. alone. But thanks to new developments in the AI-integrated smart glasses realm, associated constraints could soon fade in severity.
And new pioneers continue to enter the market, including NavCog, Horus, AIServe, and MyEye, among others. Microsoft has even begun development of a "Seeing AI" app, which translates the world into audio descriptions for the blind, as seen through a smartphone's camera lens.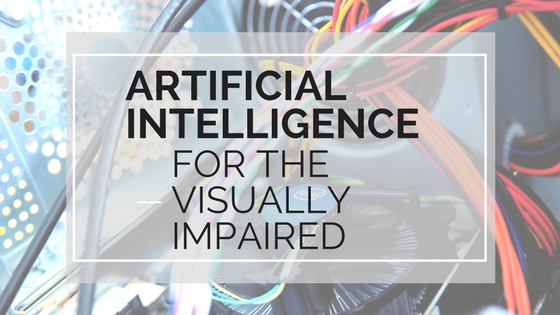 During the Reality Virtual Hackathon in January, hosted by Magic Leap at MIT, two of the top three winners catered to disabilities. CleARsite provided environment reconstruction, haptic feedback, and Soundfield Audio overlay to enhance a visually impaired individual's interaction with the world. Meanwhile, HeAR used a Magic Leap 1 headset to translate vocals or sign language into readable text in speech bubbles in the user's field of view. Magic Leap remains dedicated to numerous such applications, each slated to vastly improve quality of life.
(3) Biometric displays:
In biometrics, cyclist sunglasses and swimmer goggles have evolved into the perfect medium for AR health metric displays. Smart glasses like the Solos ($499) and Everysight Raptors ($599) provide cyclists with data on speed, power, and heart rate, along with navigation instructions. Meanwhile, Form goggles ($199)—just released at the end of August—show swimmers their pace, calories burned, distance, and stroke count in real-time, up to 32 feet underwater.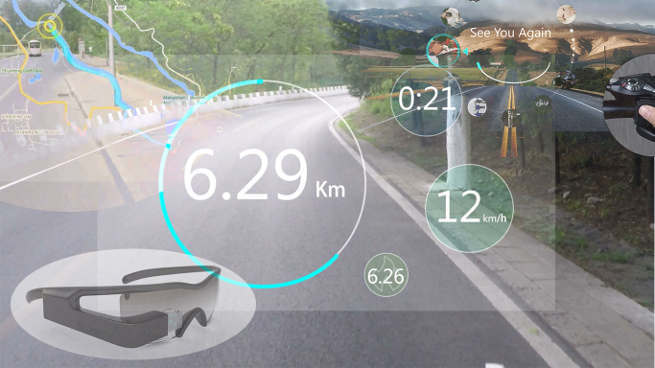 Accessible health data will shift off our wrists and into our fields of view, offering us personalized health recommendations and pushing our training limits alike.
Retail & Advertising
(1) Virtual shopping:
The year is 2030. Walk into any (now AI-driven, sensor-laden, and IoT-retrofitted) store, and every mannequin will be wearing a digital design customized to your preferences. Forget digging through racks of garments or hunting down your size. Cross-referencing your purchase history, gaze patterns, and current closet inventory, AIs will display tailor-made items most suitable for your wardrobe, adjusted to your individual measurements.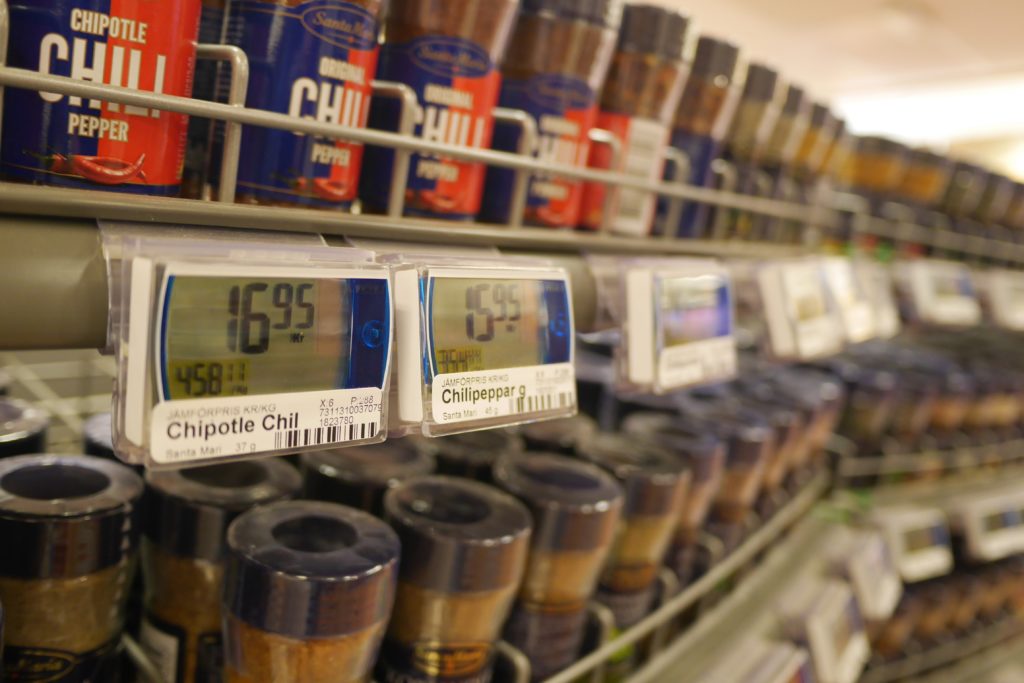 An app available on most Android smartphones, Google Lens is already leaping into this marketplace, allowing users to scan QR codes and objects through their smartphone cameras. Within the product, Google Lens's Style Match feature even gives consumers the capability to identify pieces of clothing or furniture and view similar designs available online and through e-commerce platforms.
(2) Advertising:
And these mobile AR features are quickly encroaching upon ads as well.
In July, the New York Times debuted an AR ad for Netflix's "Stranger Things," for instance, guiding smartphone users to scan the page with their Google Lens app and experience the show's fictional Starcourt Mall come to life.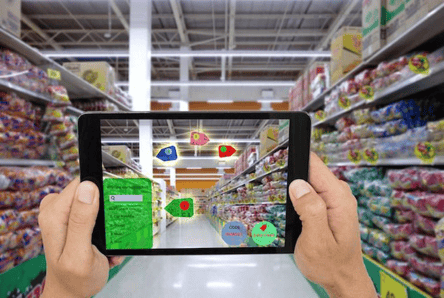 But immersive AR advertisements of the future won't all be unsolicited and obtrusive. Many will likely prove helpful.
As you walk down a grocery store aisle, discounts and special deals on your favorite items might populate your AR smart glasses. Or if you find yourself admiring an expensive pair of pants, your headset might suggest similar items at a lower cost, or cheaper distributors with the same product. Passing a stadium on the way to work, next weekend's best concert ticket deals might filter through your AR suggestions—whether your personal AI intends them for your friend's upcoming birthday or your own enjoyment.
Instead of bombarding you at every turn on a needed handheld device, ads will appear only when most relevant to your physical surroundings— or toggle them off, and have your personal AI do the product research for you.
Education & Travel
(1) Customized, continuous learning:
The convergence of today's AI revolution with AR advancements gives us the ability to create individually customized learning environments.
Throw sensors in the mix for tracking of neural and physiological data, and students will soon be empowered to better mediate a growth mindset, and even work towards achieving a flow state (which research shows can vastly amplify learning).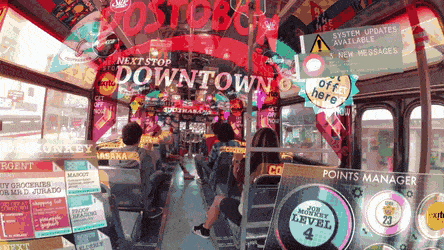 Within the classroom, Magic Leap One's Lumin operating system allows multiple wearers to share in a digital experience, such as a dissection or historical map. And from a collaborative creation standpoint, students can use Magic Leap's CAD application to join forces on 3D designs.
In success, AR's convergence with biometric sensors and AI will give rise to an extraordinarily different education system: one comprised of delocalized, individually customizable, responsive, and accelerated learning environments.
Continuous and learn-everywhere education will no longer be confined to the classroom. Already, numerous AR mobile apps can identify objects in a user's visual field, instantaneously presenting relevant information. As user interface hardware undergoes a dramatic shift in the next decade, these software capabilities will only explode in development and use.
Gazing out your window at a cloud will unlock interactive information about the water cycle and climate science. Walking past an old building, you might effortlessly learn about its history dating back to the sixteenth century. I often discuss information abundance, but it is data's accessibility that will soon drive knowledge abundance.
(2) Training:
AR will enable on-the-job training at far lower costs in almost any environment, from factories to hospitals.
Smart glasses are already beginning to guide manufacturing plant employees as they learn how to assemble new equipment. Retailers stand to decimate the time it takes to train a new employee with AR tours and product descriptions.
And already, automotive technicians can better understand the internal components of a vehicle without dismantling it. Jaguar Land Rover, for instance, has recently implemented Bosch's Re'flekt One AR solution. Training technicians with "x-ray" vision, the AR service thereby allows them to visualize the insides of Range Rover Sport vehicles without removing their dashboards.
In healthcare, medical students will be able to practice surgeries on artificial cadavers with hyper-realistic AR displays. Not only will this allow them to rapidly iterate on their surgical skills, but AR will dramatically lower the cost and constraints of standard medical degrees and specializations.
Meanwhile, sports training in simulators will vastly improve with advanced AR headset technology. Even practicing chess or piano will be achievable with any tabletop surface, allowing us to hone real skills with virtual interfaces.
(3) Travel:
As with most tasks, AI's convergence with AR glasses will allow us to outsource all the most difficult (and least enjoyable) decisions associated with travel, whether finding the best restaurants or well-suited local experiences.
But perhaps one of AR's more sophisticated uses (already rolling out today) involves translation. Whether you need to decode a menu or access subtitles while conversing across a language barrier, instantaneous translation is about to improve exponentially with the rise of AI-powered AR glasses. Even today, Google Translate can already convert menu text and street signs in real time through your smartphone.
Manufacturing
As I explored last week, manufacturing presents the nearest-term frontier for AR's commercial use. As a result, many of today's leading headset companies—including Magic Leap, Vuzix, and Microsoft—are seeking out initial adopters and enterprise applications in the manufacturing realm.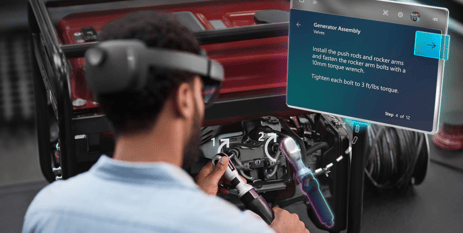 (1) Design:
Targeting the technology for simulation purposes, Airbus launched an AR model of the MRH-90 Taipan aircraft just last year, allowing designers and engineers to view various components, potential upgrades, and electro-optical sensors before execution. Saving big on parts and overhead costs, Airbus thereby gave technicians the opportunity to make important design changes without removing their interaction with the aircraft.
(2) Supply chain optimization:
AR guidance linked to a centralized AI will also mitigate supply chain inefficiencies. Coordinating moving parts, eliminating the need to hold a scanner at each checkpoint, and directing traffic within warehouses will vastly improve workflow.
After initially implementing AR "vision picking" in 2015, leading supply company DHL recently announced it would continue to use the newest Google smart lens in warehouses across the world. Or take automotive supplier ZF, which has now rolled out use of the HoloLens in plant maintenance.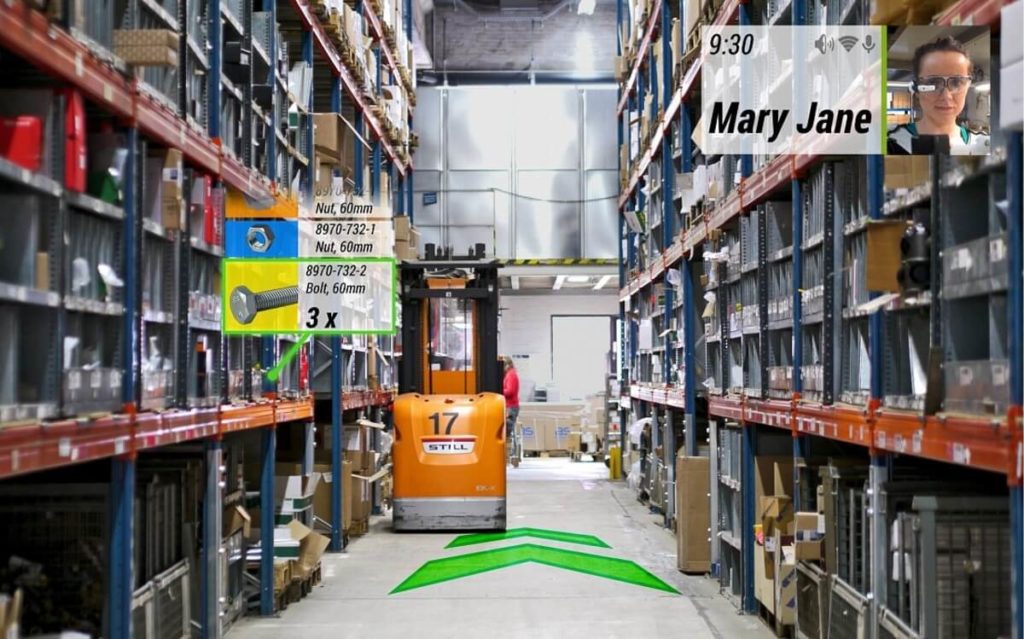 (3) Quality assurance & accessible expertise:
AR technology will also play a critical role in quality assurance, as it already does in Porsche's assembly plant in Leipzig, Germany. Whenever manufacturers require guidance from engineers, remote assistance is effectively no longer remote, as equipment experts guide employees through their AR glasses and teach them on the job.
Transportation & Navigation
(1) Autonomous vehicles:
To start, Nvidia's Drive platform for Level 2+ autonomous vehicles is already combining sensor fusion and perception with AR dashboard displays to alert drivers of road hazards, highlight points of interest, and provide navigation assistance.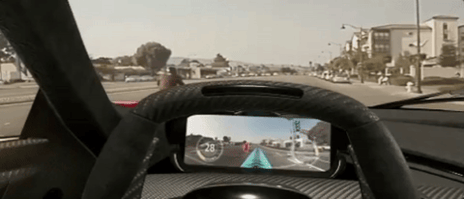 And in our current transition phase of partially autonomous vehicles, such AR integration allows drivers to monitor conditions yet eases the burden of constant attention to the road. Along these lines, Volkswagen has already partnered with Nvidia to produce I.D. Buzz electric cars, set to run on the Drive OS by 2020. And Nvidia's platform is fast on the move, having additionally partnered with Toyota, Uber, and Mercedes-Benz. Within just the next few years, AR displays may be commonplace in these vehicles.
(2) Navigation: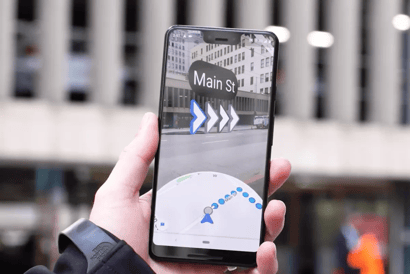 We've all seen (or been) that someone spinning around with their smartphone to decipher the first few steps of a digital map's commands. But AR is already making everyday navigation intuitive and efficient.
Google Maps' AR feature has already been demoed on Pixel phones: instead of staring at your map from a bird's eye view, users direct their camera at the street, and superimposed directions are immediately layered virtually on top.
Not only that, but as AI identifies what you see, it instantaneously communicates with your GPS to pinpoint your location and orientation. Although a mainstream rollout date has not yet been announced, this feature will likely make it to your phone in the very near future.
Entertainment
(1) Gaming:
We got our first taste of AR's real-world gamification in 2016, when Nintendo released Pokémon Go. And today, the gaming app has now surpassed 1 billion downloads. But by contrast to VR, AR is increasingly seen as a medium for bringing gamers together in the physical world, encouraging outdoor exploration, activity, and human connection in the process.
And in the recently exploding eSports industry, AR has the potential to turn player's screens into live action stadiums. Just this year, the global eSports market is projected to exceed US$1.1 billion in revenue, and AR's potential to elevate the experience will only see this number soar.
(2) Art:
Many of today's most popular AR apps allow users to throw dinosaurs into their surroundings (Monster Park), learn how to dance (Dance Reality), or try on highly convincing virtual tattoos (InkHunter).
And as high-definition rendering becomes more commonplace, art will, too, grow more and more accessible.
Magic Leap aims to construct an entire "Magicverse" of digital layers superimposed on our physical reality. Location-based AR displays, ranging from art installations to gaming hubs, will be viewable in a shared experience across hundreds of headsets. Individuals will simply toggle between modes to access whichever version of the universe they desire. Endless opportunities to design our surroundings will arise.
Apple, in its own right, recently announced the company's [AR]T initiative, which consists of floating digital installations. Viewable through [AR]T Viewer apps in Apple stores, these installations can also be found in [AR]T City Walks guiding users through popular cities, and [AR]T Labs, which teach participants how to use Swift Playgrounds (an iPad app) to create AR experiences.
(3) Shows:
And at the recent Siggraph Conference in Los Angeles, Magic Leap introduced an AR-theater hybrid called Mary and the Monster, wherein viewers watched a barren "diorama-like stage" come to life in AR.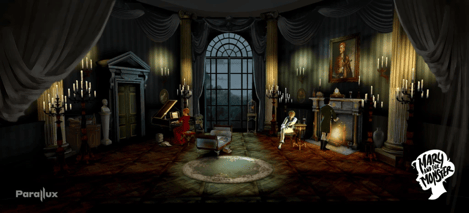 Source: Venture Beat.
While audience members shared the common experience like a traditional play, individuals could also zoom in on specific actors to observe their expressions more closely.
Say goodbye to opera glasses and hello to AR headsets.
Final Thoughts
While AR headset manufacturers and mixed reality developers race to build enterprise solutions from manufacturing to transportation, AR's use in consumer products is following close behind.
Magic Leap leads the way in developing consumer experiences we've long been waiting for, as the "Magicverse" of localized AR displays in shared physical spaces will reinvent our modes of connection.
And as AR-supportive hardware is now built into today's newest smartphones, businesses have an invaluable opportunity to gamify products and immerse millions of consumers in service-related AR experiences.
Even beyond the most obvious first-order AR business cases, new industries to support the augmented world of 2030 will soon surge in market competition, whether headset hardware, data storage solutions, sensors, or holograph and projection technologies.
Jump on the bandwagon now— the future is faster than you think!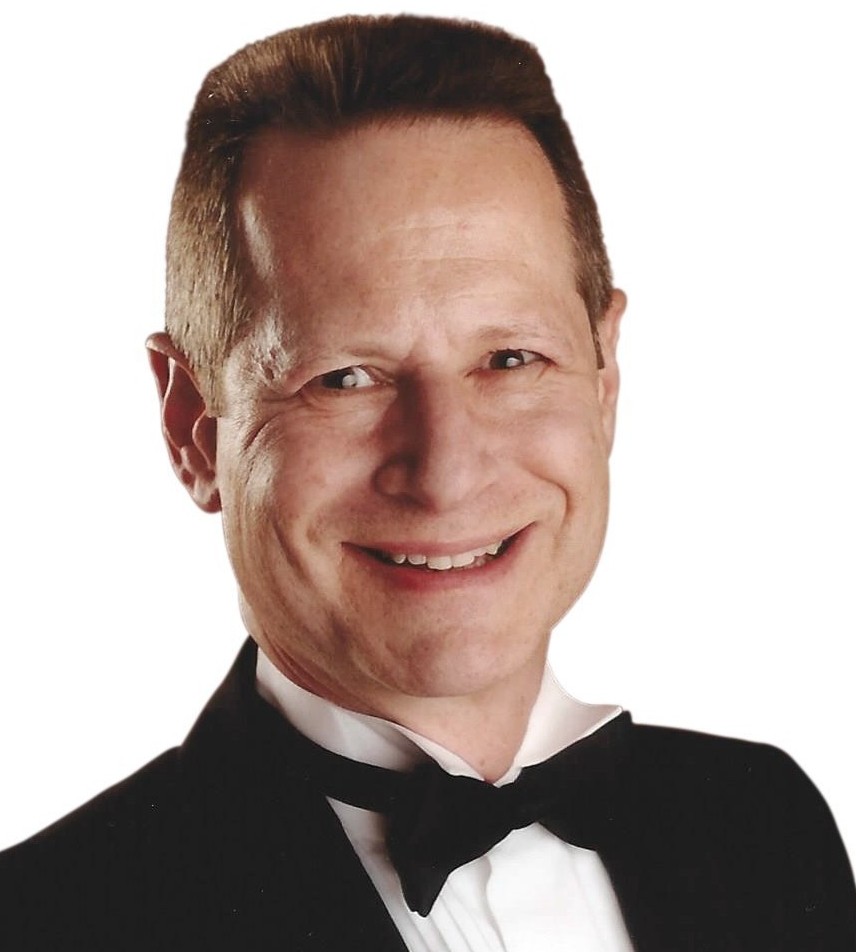 Board of Directors | Board of Advisors | Strategic Leadership
Please keep me in mind as your Executive Coach, openings for Senior Executive Engagements, and Board of Director openings. If you hear of anything within your network that you think might be a positive fit, I'd so appreciate if you could send a heads up my way. Email me: [email protected] or Schedule a call: Cliff Locks

#BoardofDirectors #BoD #artificialintelligence #AI #innovation #IoT #virtualreality #vr #AR #augmentedreality #HR #executive #business #CXO #CEO #CFO #CIO #BoardofDirectors #executive #success #work #follow #leadership #Engineering #corporate #office #Biotech #Cleantech #CAD #entrepreneur #coaching #businessman #professional #excellence #development #motivation Contributors: Peter Diamandis and Clifford Locks #InvestmentCapitalGrowth
How AR, AI, Sensors & Blockchain are Merging Into Web 3.0
How AR, AI, Sensors & Blockchain are Merging Into Web 3.0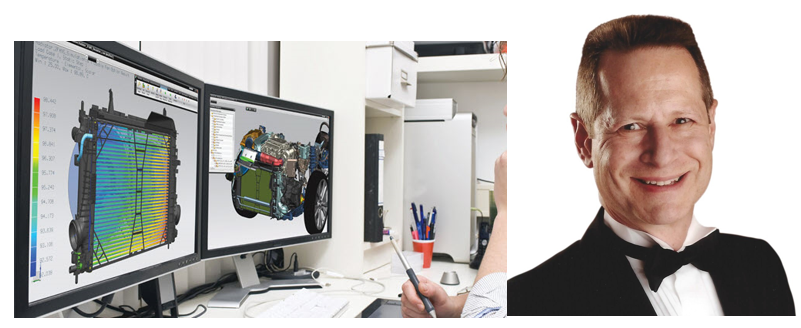 How each of us sees the world is about to change dramatically…
For all of human history, the experience of looking at the world was roughly the same for everyone. But boundaries between the digital and physical are beginning to fade.
The world around us is gaining layer upon layer of digitized, virtually overlaid information — making it rich, meaningful, and interactive. As a result, our respective experiences of the same environment are becoming vastly different, personalized to our goals, dreams, and desires.
Welcome to Web 3.0, aka The Spatial Web. In version 1.0, static documents and read-only interactions limited the internet to one-way exchanges. Web 2.0 provided quite an upgrade, introducing multimedia content, interactive web pages, and participatory social media. Yet, all this was still mediated by 2D screens.
And today, we are witnessing the rise of Web 3.0, riding the convergence of high-bandwidth 5G connectivity, rapidly evolving AR eyewear, an emerging trillion-sensor economy, and ultra-powerful AIs.
As a result, we will soon be able to superimpose digital information atop any physical surrounding—freeing our eyes from the tyranny of the screen, immersing us in smart environments, and making our world endlessly dynamic.
In this third blog of our five-part series on augmented reality, we will explore the convergence between AR, AI, sensors, and blockchain, diving into the implications through a key use case in manufacturing.
A Tale of Convergence
Let's deconstruct everything beneath the sleek AR display.
It all begins with Graphics Processing Units (GPUs) — electric circuits that perform rapid calculations to render images. (GPUs can be found in mobile phones, game consoles, and computers.)
However, because AR requires such extensive computing power, single GPUs will not suffice. Instead, blockchain can now enable distributed GPU processing power, and blockchains specifically dedicated to AR holographic processing are on the rise.
Next up, cameras and sensors will aggregate real-time data from any environment to seamlessly integrate physical and virtual worlds. Meanwhile, body-tracking sensors are critical for aligning a user's self-rendering in AR with a virtually enhanced environment. Depth sensors then provide data for 3D spatial maps, while cameras absorb more surface-level, detailed visual input. In some cases, sensors might even collect biometric data, such as heart rate and brain activity, to incorporate health-related feedback in our everyday AR interfaces and personal recommendation engines.
The next step in the pipeline involves none other than AI. Processing enormous volumes of data instantaneously, embedded AI algorithms will power customized AR experiences in everything from artistic virtual overlays to personalized dietary annotations.
In retail, AIs will use your purchasing history, current closet inventory, and possibly even mood indicators to display digitally rendered items most suitable for your wardrobe, tailored to your measurements.
In healthcare, smart AR glasses will provide physicians with immediately accessible and maximally relevant information (parsed from the entirety of a patient's medical records and current research) to aid in accurate diagnoses and treatments, freeing doctors to engage in the more human-centric tasks of establishing trust, educating patients and demonstrating empathy.
Convergence in Manufacturing
One of the nearest-term use cases of AR is manufacturing, as large producers begin dedicating capital to enterprise AR headsets. And over the next ten years, AR will converge with AI, sensors, and blockchain to multiply manufacturer productivity and employee experience.
(1) Convergence with AI
In initial application, digital guides superimposed on production tables will vastly improve employee accuracy and speed, while minimizing error rates.
Already, the International Air Transport Association (IATA) — whose airlines supply 82 percent of air travel — recently implemented industrial tech company Atheer's AR headsets in cargo management. And with barely any delay, IATA reported a whopping 30 percent improvement in cargo handling speed and no less than a 90 percent reduction in errors.
With similar success rates, Boeing brought Skylight's smart AR glasses to the runway, now used in the manufacturing of hundreds of airplanes. Sure enough—the aerospace giant has now seen a 25 percent drop in production time and near-zero error rates.
Beyond cargo management and air travel, however, smart AR headsets will also enable on-the-job training without reducing the productivity of other workers or sacrificing hardware. Jaguar Land Rover, for instance, implemented Bosch's Re'flekt One AR solution to gear technicians with "x-ray" vision: allowing them to visualize the insides of Range Rover Sport vehicles without removing any dashboards.
And as enterprise capabilities continue to soar, AIs will soon become the go-to experts, offering support to manufacturers in need of assembly assistance. Instant guidance and real-time feedback will dramatically reduce production downtime, boost overall output, and even help customers struggling with DIY assembly at home.
Perhaps one of the most profitable business opportunities, AR guidance through centralized AI systems will also serve to mitigate supply chain inefficiencies at extraordinary scale. Coordinating moving parts, eliminating the need for manned scanners at each checkpoint, and directing traffic within warehouses, joint AI-AR systems will vastly improve workflow while overseeing quality assurance.
After its initial implementation of AR "vision picking" in 2015, leading courier company DHL recently announced it would continue to use Google's newest smart lens in warehouses across the world. Motivated by the initial group's reported 15 percent jump in productivity, DHL's decision is part of the logistics giant's $300 million investment in new technologies.
And as direct-to-consumer e-commerce fundamentally transforms the retail sector, supply chain optimization will only grow increasingly vital. AR could very well prove the definitive step for gaining a competitive edge in delivery speeds.
As explained by Vital Enterprises CEO Ash Eldritch, "All these technologies that are coming together around artificial intelligence are going to augment the capabilities of the worker and that's very powerful. I call it Augmented Intelligence. The idea is that you can take someone of a certain skill level and by augmenting them with artificial intelligence via augmented reality and the Internet of Things, you can elevate the skill level of that worker."
Already, large producers like Goodyear, thyssenkrupp, and Johnson Controls are using the Microsoft HoloLens 2—priced at $3,500 per headset—for manufacturing and design purposes.
Perhaps the most heartening outcome of the AI-AR convergence is that, rather than replacing humans in manufacturing, AR is an ideal interface for human collaboration with AI. And as AI merges with human capital, prepare to see exponential improvements in productivity, professional training, and product quality.
(2) Convergence with Sensors
On the hardware front, these AI-AR systems will require a mass proliferation of sensors to detect the external environment and apply computer vision in AI decision-making.
To measure depth, for instance, some scanning depth sensors project a structured pattern of infrared light dots onto a scene, detecting and analyzing reflected light to generate 3D maps of the environment. Stereoscopic imaging, using two lenses, has also been commonly used for depth measurements. But leading technology like Microsoft's HoloLens 2 and Intel's RealSense 400-series camera implement a new method called "phased time-of-flight" (ToF).
In ToF sensing, the HoloLens 2 uses numerous lasers, each with 100 milliwatts (mW) of power, in quick bursts. The distance between nearby objects and the headset wearer is then measured by the amount of light in the return beam that has shifted from the original signal. Finally, the phase difference reveals the location of each object within the field of view, which enables accurate hand-tracking and surface reconstruction.
With a far lower computing power requirement, the phased ToF sensor is also more durable than stereoscopic sensing, which relies on the precise alignment of two prisms. The phased ToF sensor's silicon base also makes it easily mass-produced, rendering the HoloLens 2 a far better candidate for widespread consumer adoption.
To apply inertial measurement—typically used in airplanes and spacecraft—the HoloLens 2 additionally uses a built-in accelerometer, gyroscope, and magnetometer. Further equipped with four "environment understanding cameras" that track head movements, the headset also uses a 2.4MP HD photographic video camera and ambient light sensor that work in concert to enable advanced computer vision.
For natural viewing experiences, sensor-supplied gaze tracking increasingly creates depth in digital displays. Nvidia's work on Foveated AR Display, for instance, brings the primary foveal area into focus, while peripheral regions fall into a softer background— mimicking natural visual perception and concentrating computing power on the area that needs it most.
Gaze tracking sensors are also slated to grant users control over their (now immersive) screens without any hand gestures. Conducting simple visual cues, even staring at an object for more than three seconds, will activate commands instantaneously.
And our manufacturing example above is not the only one. Stacked convergence of blockchain, sensors, AI and AR will disrupt almost every major industry.
Take healthcare, for example, wherein biometric sensors will soon customize users' AR experiences. Already, MIT Media Lab's Deep Reality group has created an underwater VR relaxation experience that responds to real-time brain activity detected by a modified version of the Muse EEG. The experience even adapts to users' biometric data, from heart rate to electro dermal activity (inputted from an Empatica E4 wristband).
Now rapidly dematerializing, sensors will converge with AR to improve physical-digital surface integration, intuitive hand and eye controls, and an increasingly personalized augmented world. Keep an eye on companies like MicroVision, now making tremendous leaps in sensor technology.
While I'll be doing a deep dive into sensor applications across each industry in our next blog, it's critical to first discuss how we might power sensor- and AI-driven augmented worlds.
(3) Convergence with Blockchain
Because AR requires much more compute power than typical 2D experiences, centralized GPUs and cloud computing systems are hard at work to provide the necessary infrastructure. Nonetheless, the workload is taxing and blockchain may prove the best solution.
A major player in this pursuit, Otoy aims to create the largest distributed GPU network in the world, called the Render Network RNDR. Built specifically on the Ethereum blockchain for holographic media, and undergoing Beta testing, this network is set to revolutionize AR deployment accessibility.
Alphabet Chairman Eric Schmidt (an investor in Otoy's network), has even said, "I predicted that 90% of computing would eventually reside in the web based cloud… Otoy has created a remarkable technology which moves that last 10%—high-end graphics processing—entirely to the cloud. This is a disruptive and important achievement. In my view, it marks the tipping point where the web replaces the PC as the dominant computing platform of the future."
Leveraging the crowd, RNDR allows anyone with a GPU to contribute their power to the network for a commission of up to $300 a month in RNDR tokens. These can then be redeemed in cash or used to create users' own AR content.
In a double win, Otoy's blockchain network and similar iterations not only allow designers to profit when not using their GPUs, but also democratize the experience for newer artists in the field.
And beyond these networks' power suppliers, distributing GPU processing power will allow more manufacturing companies to access AR design tools and customize learning experiences. By further dispersing content creation across a broad network of individuals, blockchain also has the valuable potential to boost AR hardware investment across a number of industry beneficiaries.
On the consumer side, startups like Scanetchain are also entering the blockchain-AR space for a different reason. Allowing users to scan items with their smartphone, Scanetchain's app provides access to a trove of information, from manufacturer and price, to origin and shipping details.
Based on NEM (a peer-to-peer cryptocurrency that implements a blockchain consensus algorithm), the app aims to make information far more accessible and, in the process, create a social network of purchasing behavior. Users earn tokens by watching ads, and all transactions are hashed into blocks and securely recorded.
The writing is on the wall—our future of brick-and-mortar retail will largely lean on blockchain to create the necessary digital links.
Final Thoughts
Integrating AI into AR creates an "auto-magical" manufacturing pipeline that will fundamentally transform the industry, cutting down on marginal costs, reducing inefficiencies and waste, and maximizing employee productivity.
Bolstering the AI-AR convergence, sensor technology is already blurring the boundaries between our augmented and physical worlds, soon to be near-undetectable. While intuitive hand and eye motions dictate commands in a hands-free interface, biometric data is poised to customize each AR experience to be far more in touch with our mental and physical health.
And underpinning it all, distributed computing power with blockchain networks like RNDR will democratize AR, boosting global consumer adoption at plummeting price points.
As AR soars in importance—whether in retail, manufacturing, entertainment, or beyond—the stacked convergence discussed above merits significant investment over the next decade. Already, 52 Fortune 500 companies have begun testing and deploying AR/VR technology. And while global revenue from AR/VR stood at $5.2 billion in 2016, market intelligence firm IDC predicts the market will exceed $162 billion in value by 2020.
The augmented world is only just getting started.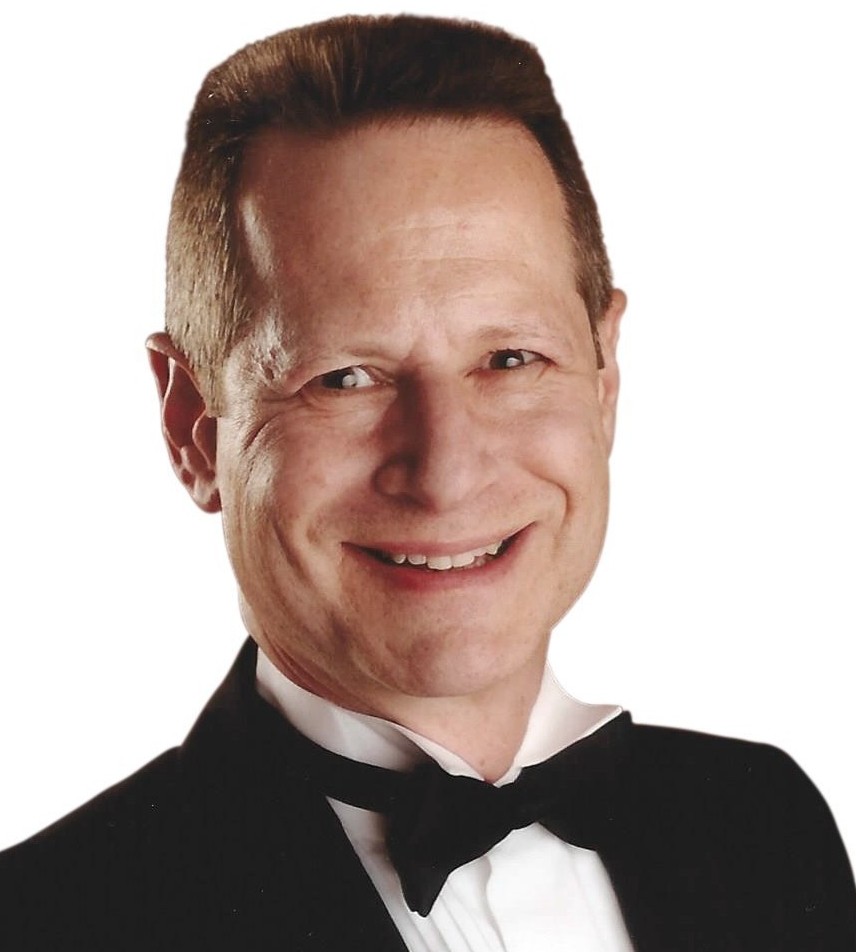 Board of Directors | Board of Advisors | Strategic Leadership
Please keep me in mind as your Executive Coach, openings for Senior Executive Engagements, and Board of Director openings. If you hear of anything within your network that you think might be a positive fit, I'd so appreciate if you could send a heads up my way. Email me: [email protected] or Schedule a call: Cliff Locks

#BoardofDirectors #BoD #artificialintelligence #AI #innovation #IoT #virtualreality #vr #d #augmentedreality #HR #executive #business #CXO #CEO #CFO #CIO BoardofDirectors #executive #success #work #follow #leadership #Engineering #corporate #office #Biotech #Cleantech #CAD #entrepreneur #coaching #businessman #professional #excellence #development #motivation Contributors: Peter Diamandis and Clifford Locks #InvestmentCapitalGrowth
The Future of Entertainment. I think you'll be surprised!
The Future of Entertainment. I think you'll be surprised!
Twenty years ago, entertainment was dominated by a handful of producers and monolithic broadcasters, a near-impossible market to break into. Today, the industry is almost entirely dematerialized, while storytellers and storytelling mediums explode in number. And this is just the beginning.
Netflix turned entertainment on its head practically overnight, shooting from a market cap of US$8 billion in 2010 (the same year Blockbuster filed for bankruptcy) to a record US$185.6 billion only 8 years later. This year, it is expected to spend a whopping 15 billion on content alone.
Meanwhile, VR platforms like Google's Daydream and Oculus have only begun bringing the action to you, while mixed reality players like Dreamscape will forever change the way we experience stories, exotic environments and even classrooms of the future.
In the words of Barry Diller, a former Fox and Paramount executive and the chairman of IAC, "Hollywood is now irrelevant."
In this two-part series, I'll be diving into three future trends in the entertainment industry: AI-based content curation, participatory story-building, and immersive VR/AR/MR worlds.
Today, I'll be exploring the creative future of AI's role in generating on-demand, customized content and collaborating with creatives, from music to film, in refining their craft.
Let's dive in!
AI Entertainment Assistants
For many of us, film brought to life our conceptions of AI, from Marvel's JARVIS to HAL in 2001: A Space Odyssey.
And now, over 50 years later, AI is bringing stories to life like we've never seen before.
Converging with the rise of virtual reality and colossal virtual worlds, AI has begun to create vastly detailed renderings of dead stars, generate complex supporting characters with intricate story arcs, and even bring your favorite stars — whether Marlon Brando or Amy Winehouse — back to the big screen and into a built environment.
While still in its nascent stages, AI has already been used to embody virtual avatars that you can converse with in VR, soon to be customized to your individual preferences.
But AI will have far more than one role in the future of entertainment as industries converge atop this fast-moving arena.
You've likely already seen the results of complex algorithms that predict the precise percentage likelihood you'll enjoy a given movie or TV series on Netflix, or recommendation algorithms that queue up your next video on YouTube. Or think Spotify playlists that build out an algorithmically refined, personalized roster of your soon-to-be favorite songs.
And AI entertainment assistants have barely gotten started.
Currently the aim of AIs like Google's Assistant or Huawei's Xiaoyi (a voice assistant that lives inside Huawei's smartphones and smart speaker AI Cube), AI advancements will soon enable your assistant to search and select songs based on your current and desired mood, movies carefully picked out to bridge you and your friends' watching preferences on a group film night, or even games whose characters are personalized to interact with you as you jump from level to level.
Or even imagine your own home leveraging facial technology to assess your disposition, cross-reference historical data on your entertainment choices at a given time or frame of mind, and automatically queue up a context-suiting song or situation-specific video for comic relief.
Curated Content Generators
Beyond personalized predictions, however, AIs are now taking on content generation, multiplying your music repertoire, developing entirely new plotlines, and even bringing your favorite actors back to the screen or — better yet — directly into your living room.
Take AI motion transfer, for instance.
Employing the machine learning subset of generative adversarial networks (GAN), a team of researchers at UC Berkeley has now developed an AI motion transfer technique that superimposes the dance moves of professionals onto any amateur ('target') individual in seamless video.
By first mapping the target's movements onto a stick figure, Caroline Chan and her team create a database of frames, each frame associated with a stick-figure pose. They then use this database to train a GAN and thereby generate an image of the target person based on a given stick-figure pose.
Map a series of poses from the source video to the target, frame-by-frame, and soon anyone might moonwalk like Michael Jackson, glide like Ginger Rogers or join legendary dancers on a virtual stage.
Somewhat reminiscent of AI-generated "deepfakes," the use of generative adversarial networks in film could massively disrupt entertainment, bringing legendary performers back to the screen and granting anyone virtual stardom.
Just as digital artists increasingly enhance computer-generated imagery (CGI) techniques with high-fidelity 3D scanning for unprecedentedly accurate rendition of everything from pores to lifelike hair textures, AI is about to give CGI a major upgrade.
Fed countless hours of footage, AI systems can be trained to refine facial movements and expressions, replicating them on any CGI model of a character, whether a newly generated face or iterations of your favorite actors.
Want Marilyn Monroe to star in a newly created Fast and Furious film? No problem! Keen to cast your brother in one of the original Star Wars movies? It might soon be as easy as contracting an AI to edit him in, ready for his next Jedi-themed birthday.
Companies like Digital Domain, co-founded by James Cameron, are hard at work to pave the way for such a future. Already, Digital Domain's visual effects artists employ proprietary AI systems to integrate humans into CGI character design with unparalleled efficiency.
As explained by Digital Domain's Digital Human Group director Darren Handler, "We can actually take actors' performances — and especially facial performances — and transfer them [exactly] to digital characters.
And this weekend, AI-CGI cooperation took center stage in Avengers: Endgame, seamlessly recreating facial expressions on its villain Thanos.
Even in the realm of video games, upscaling algorithms have been used to revive childhood classic video games, upgrading low-resolution features with striking new graphics.
One company that has begun commercializing AI upscaling techniques is Topaz Labs. While some manual craftsmanship is required, the use of GANs has dramatically sped up the process, promising extraordinary implications for gaming visuals.
But how do these GANs work? After training a GAN on millions of pairs of low-res and high-res images, one part of the algorithm attempts to build a high-resolution frame from its low-resolution counterpart, while the second algorithm component evaluates this output. And as the feedback loop of generation and evaluation drives the GAN's improvement, the upscaling process only gets more efficient over time.
"After it's seen these millions of photos many, many times it starts to learn what a high resolution image looks like when it sees a low resolution image," explained Topaz Labs CTO Albert Yang.
Imagine a future in which we might transform any low-resolution film or image with remarkable detail at the click of a button.
But it isn't just film and gaming that are getting an AI upgrade. AI songwriters are now making a major dent in the music industry, from personalized repertoires to melody creation.
AI Songwriters and Creative Collaborators
While not seeking to replace your favorite song artists, AI startups are leaping onto the music scene, raising millions in VC investments to assist musicians with creation of novel melodies and underlying beats… and perhaps one day with lyrics themselves.
Take Flow Machines, a songwriting algorithm already in commission. Now used by numerous musical artists as a creative assistant, Flow Machines has even made appearances on Spotify playlists and top music charts.
And startups are fast following suit, including Amper, Popgun, Jukedeck and Amadeus Code.
But how do these algorithms work? By processing thousands of genre-specific songs or an artist's genre-mixed playlist, songwriting algorithms are now capable of optimizing and outputting custom melodies and chord progressions that interpret a given style. These in turn help human artists refine tunes, derive new beats, and ramp up creative ability at scales previously unimaginable.
As explained by Amadeus Code's founder Taishi Fukuyama, "History teaches us that emerging technology in music leads to an explosion of art. For AI songwriting, I believe [it's just] a matter of time before the right creators congregate around it to make the next cultural explosion."
Envisioning a future wherein machines form part of the creation process, Will.i.am has even described a scenario in which he might tell his AI songwriting assistant, "Give me a shuffle pattern, and pull up a bass line, and give me a Bootsy Collins feel…"
AI: The Next Revolution in Creativity
Over the next decade, entertainment will undergo its greatest revolution yet. As AI converges with VR and crashes into democratized digital platforms, we will soon witness the rise of everything from edu-tainment, to interactive game-based storytelling, to immersive worlds, to AI characters and plot lines created on-demand, anywhere, for anyone, at almost zero cost.
We've already seen the dramatic dematerialization of entertainment. Streaming has taken the world by storm, as democratized platforms and new broadcasting tools birth new convergence between entertainment and countless other industries.
Posing the next major disruption, AI is skyrocketing to new heights of creative and artistic capacity, multiplying content output and allowing any artist to refine their craft, regardless of funding, agencies or record deals.
And as AI advancements pick up content generation and facilitate creative processes on the back end, virtual worlds and AR/VR hardware will transform our experience of content on the front-end.
In our next blog of the series, we'll dive into mixed reality experiences, VR for collaborative storytelling, and AR interfaces that bring location-based entertainment to your immediate environment.
Please keep me in mind as your Executive Coach, openings for Senior Executive Engagements, and Board of Director openings. If you hear of anything within your network that you think might be a positive fit, I'd so appreciate if you could send a heads up my way. Email me: [email protected] or Schedule a call: Cliff Locks
Contributor: Peter Diamandis #innovation #invent #inventor #engineer #Entrepreneur #AI #ArtificialIntelligence #VC #WSJ