Exponential Disruption and Its Future Impact On You
Exponential Disruption and Its Future Impact On You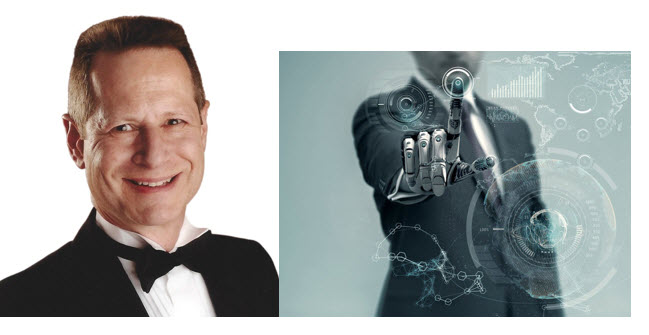 The average American meal travels 1,500-2,500 miles to get to your plate.
Food… What we eat, and how we grow it, will be fundamentally transformed in the next decade.
Already, vertical farming is projected to exceed a US$12 billion industry by mid-decade, surging at an astonishing 25 percent annual growth rate.
Meanwhile, the food 3D printing industry is expected to grow at an even higher rate, averaging nearly 40 percent annual growth.
And converging exponential technologies—from materials science to AI-driven digital agriculture—are not slowing down. Today's breakthroughs will soon allow our planet to boost its food production by nearly 70 percent, using a fraction of the real estate and resources, to feed 9 billion by mid-century.
What you consume, how it was grown, and how it will end up in your stomach will all ride the wave of converging exponentials, revolutionizing the most basic of human needs.
Printing Food
3D printing has already had a profound impact on the manufacturing sector. We are now able to print in hundreds of different materials, making anything from toys to houses to organs. However, we are finally seeing the emergence of 3D printers that can print food itself.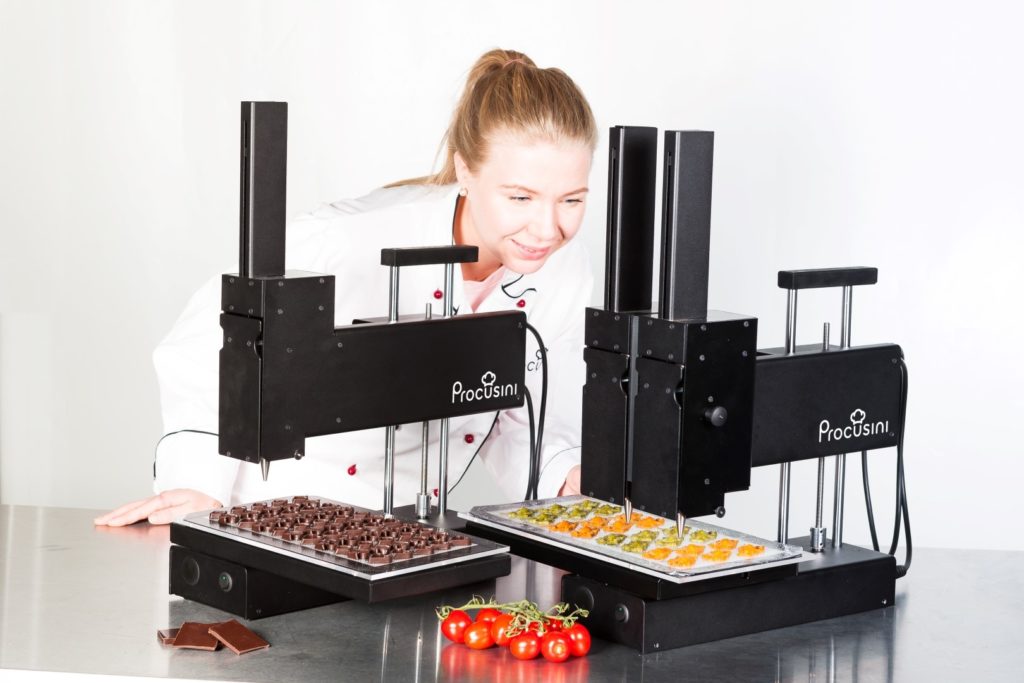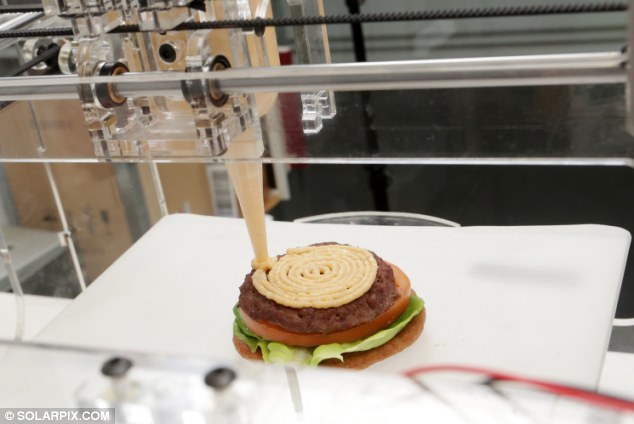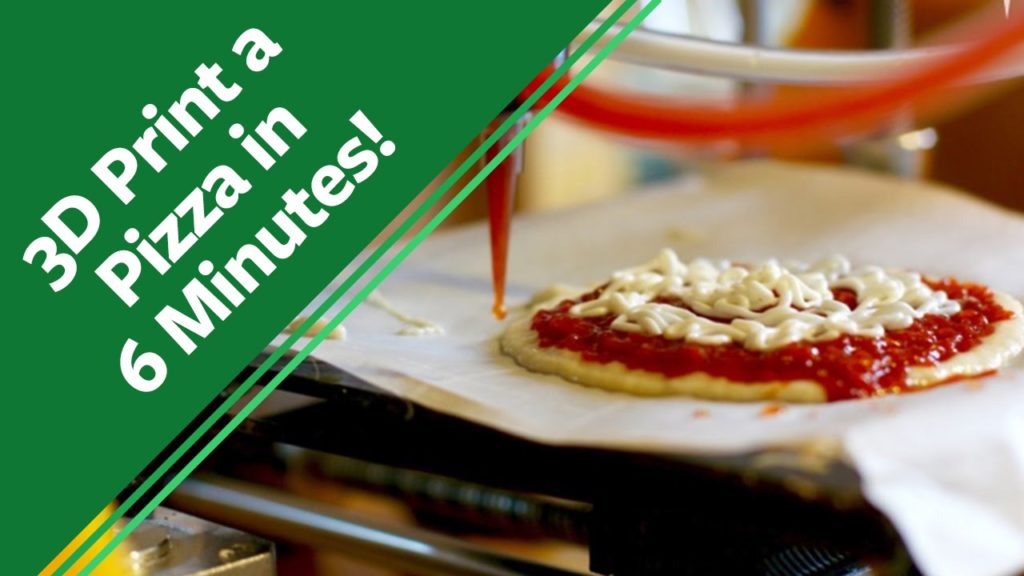 Redefine Meat, an Israeli startup, wants to tackle industrial meat production using 3D printers that can generate meat, no animals required. The printer takes in fat, water, and three different plant protein sources, using these ingredients to print a meat fiber matrix with trapped fat and water, thus mimicking the texture and flavor of real meat.
Slated for release in 2020 at a cost of $100,000, their machines are rapidly demonetizing and will begin by targeting clients in industrial-scale meat production.
Anrich3D aims to take this process a step further, 3D-printing meals that are customized to your medical records, heath data from your smart wearables, and patterns detected by your sleep trackers. The company plans to use multiple extruders for multi-material printing, allowing them to dispense each ingredient precisely for nutritionally optimized meals. Currently in an R&D phase at the Nanyang Technological University in Singapore, the company hopes to have its first taste tests in 2020.
These are only a few of the many 3D food printing startups springing into existence. The benefits from such innovations are boundless.
Not only will food 3D printing grant consumers control over the ingredients and mixtures they consume, but it is already beginning to enable new innovations in flavor itself, democratizing far healthier meal options in newly customizable cuisine categories.
Vertical Farming
Vertical farming, whereby food is grown in vertical stacks (in skyscrapers and buildings rather than outside in fields), marks a classic case of converging exponential technologies. Over just the past decade, the technology has surged from a handful of early-stage pilots to a full-grown industry.
Today, the average American meal travels 1,500-2,500 miles to get to your plate. As summed up by Worldwatch Institute researcher Brian Halweil, "we are spending far more energy to get food to the table than the energy we get from eating the food."
Additionally, the longer foods are out of the soil, the less nutritious they become, losing on average 45 percent of their nutrition before being consumed.
Yet beyond cutting down on time and transportation losses, vertical farming eliminates a whole host of issues in food production.
Relying on hydroponics and aeroponics, vertical farms allows us to grow crops with 90 percent less water than traditional agriculture—which is critical for our increasingly thirsty planet.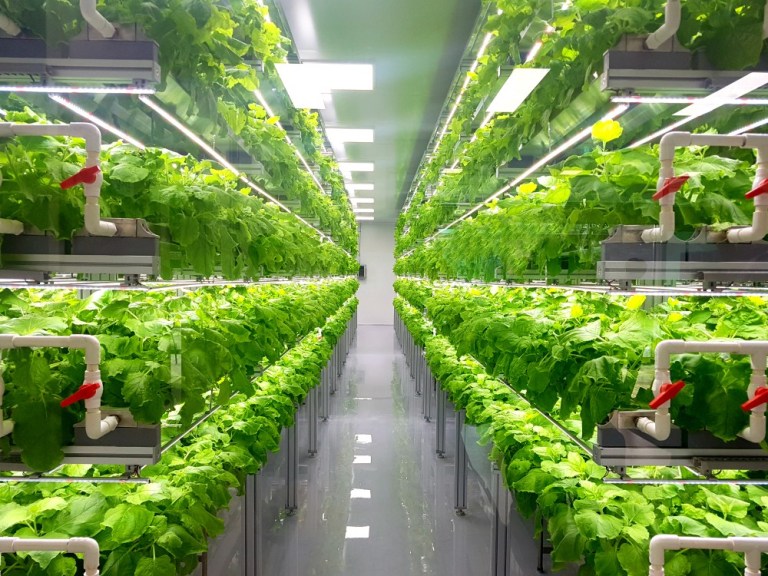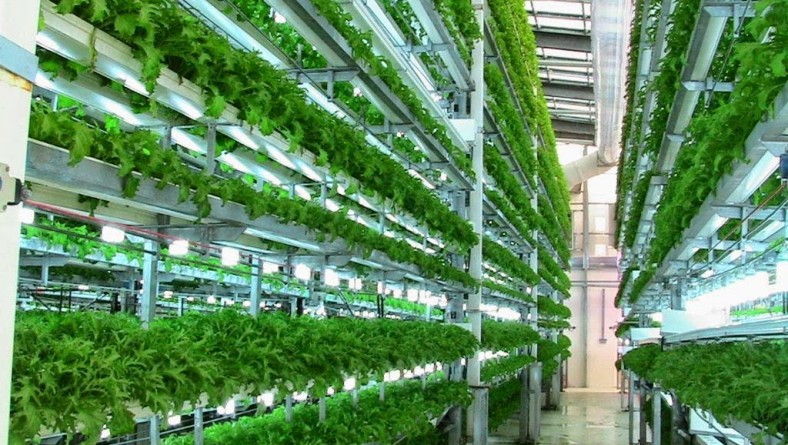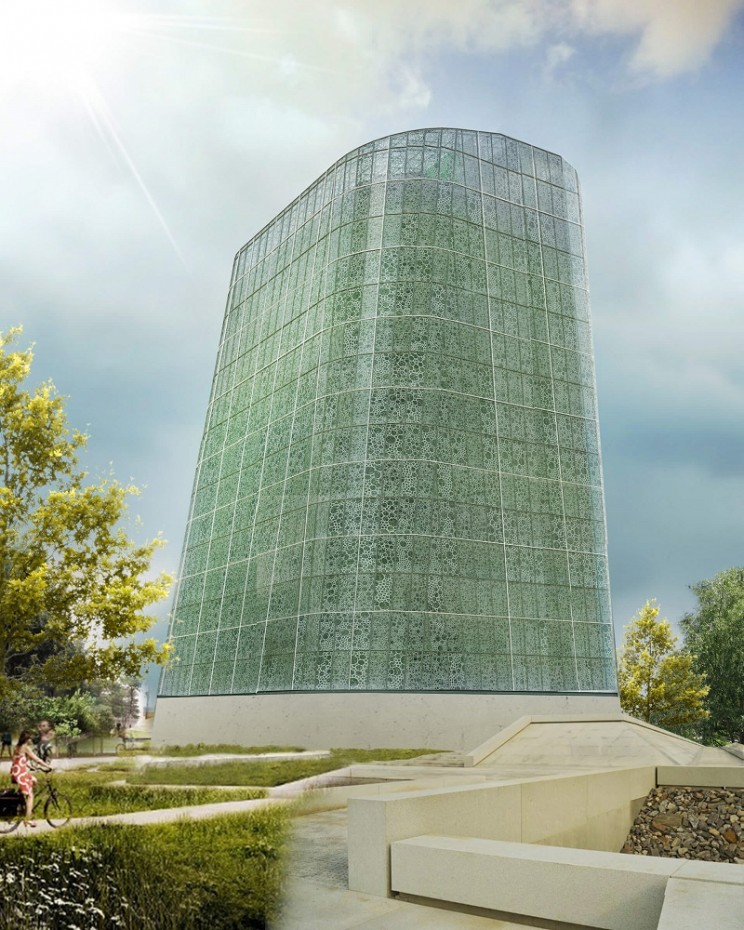 Currently, the largest player around is Bay Area-based Plenty Inc. With over $200 million in funding from Softbank, Plenty is taking a smart tech approach to indoor agriculture. Plants grow on 20-foot high towers, monitored by tens of thousands of cameras and sensors, optimized by big data and machine learning.
This allows the company to pack 40 plants in the space previously occupied by one. The process also produces yields 350X greater than outdoor farmland, using less than 1 percent as much water.
And rather than bespoke veggies for the wealthy few, Plenty's processes allow them to knock 20-35 percent off the costs of traditional grocery stores. To date, Plenty has their home base in South San Francisco, a 100,000 square-foot farm in Kent, Washington, an indoor farm in the United Arab Emirates, and recently started construction on over 300 farms in China.
Another major player is New Jersey-based Aerofarms, which can now grow 2 million pounds of leafy greens without sunlight or soil.
To do this, Aerofarms leverages AI-controlled LEDs to provide optimized wavelengths of light for each individual plant. Using aeroponics, the company delivers nutrients by misting them directly onto the plants' roots— no soil required. Rather, plants are suspended in a growth mesh fabric made from recycled water bottles. And here too, sensors, cameras and machine learning govern the entire process.
While 50-80 percent of the cost of vertical farming is human labor, autonomous robotics promises to solve that problem. Enter contenders like Iron Ox, a firm that has developed the Angus robot, capable of moving around plant-growing containers.
The writing is on the wall, and traditional agriculture is fast being turned on its head. As explained by Plenty's CEO Matt Barnard, "Just like Google benefitted from the simultaneous combination of improved technology, better algorithms and masses of data, we are seeing the same [in vertical farming]."
Materials Science
In an era where materials science, nanotechnology, and biotechnology are rapidly becoming the same field of study, key advances are enabling us to create healthier, more nutritious, more efficient, and longer-lasting food.
For starters, we are now able to boost the photosynthetic abilities of plants.
Using novel techniques to improve a micro-step in the photosynthesis process chain, researchers at UCLA were able to boost tobacco crop yield by 14-20 percent. Meanwhile, the RIPE Project, backed by Bill Gates and run out of the University of Illinois, has matched and improved those numbers.
Tyton Bioenergy, based in Danville*, has been working with tobacco as a source of biofuel and oil. With tobacco plants that can grow, says Thibodeau, up to 15 feet high, Tyton can secure an awful lot of plant matter to press and process into the raw materials for biofuel. In fact, the company says: "This proprietary energy tobacco can produce up to three times the amount of ethanol per acre as corn and three times the oil per acre as soy."
Now, Tyton says they've figured out a way to use the tobacco biofuel as jet fuel, putting them in the surprisingly and increasingly crowded space for tobacco-based jet fuels – Boeing has been working on something similar for a little while, though using South African tobacco rather than American.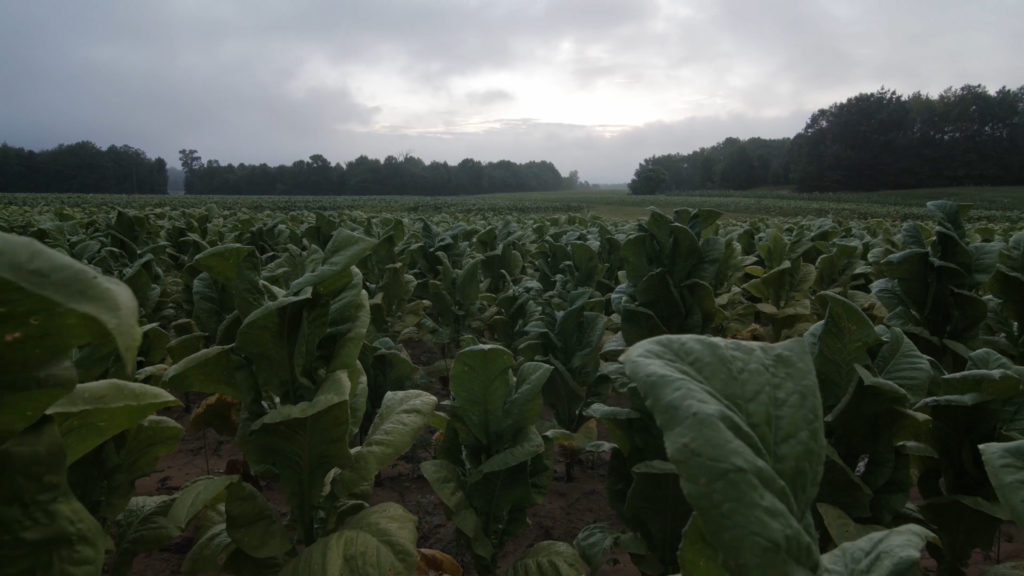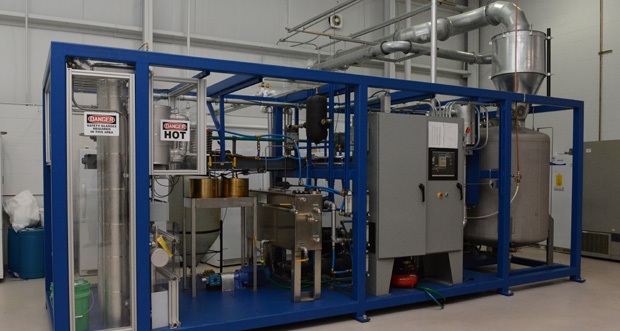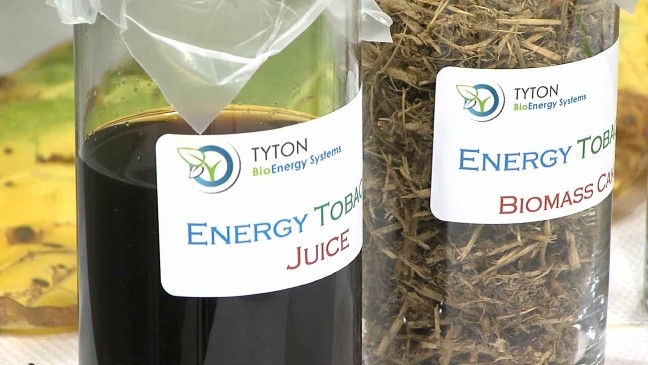 In yet another win for food-related materials science, Santa Barbara-based Apeel Sciences is further tackling the vexing challenge of food waste. Now approaching commercialization, Apeel uses lipids and glycerolipids found in the peels, seeds, and pulps of all fruits and vegetables to create "cutin"—the fatty substance that composes the skin of fruits and prevents them from rapidly spoiling by trapping moisture.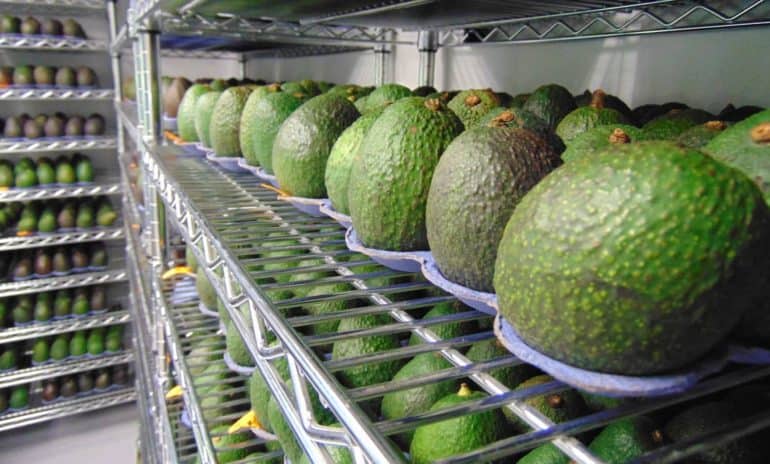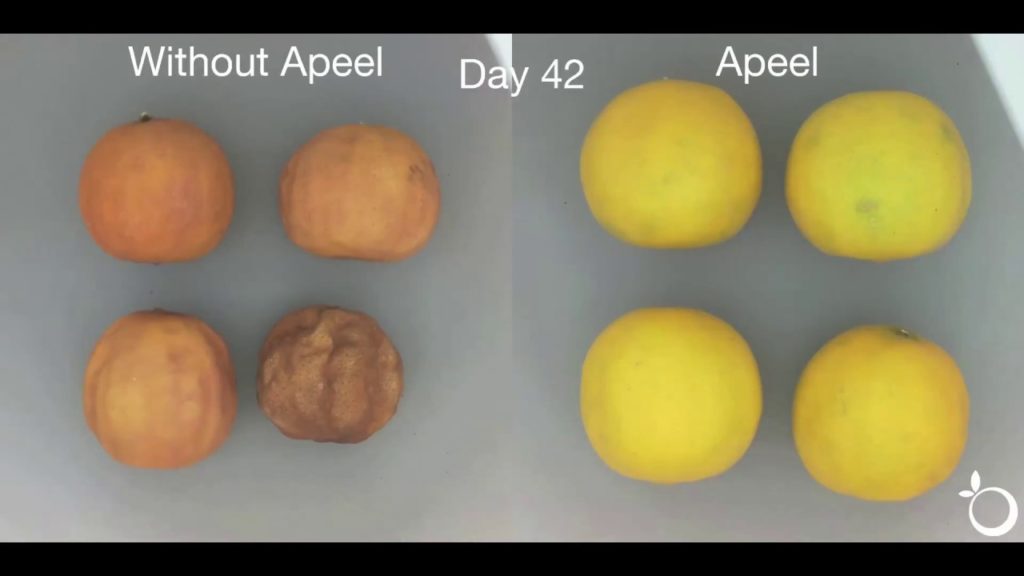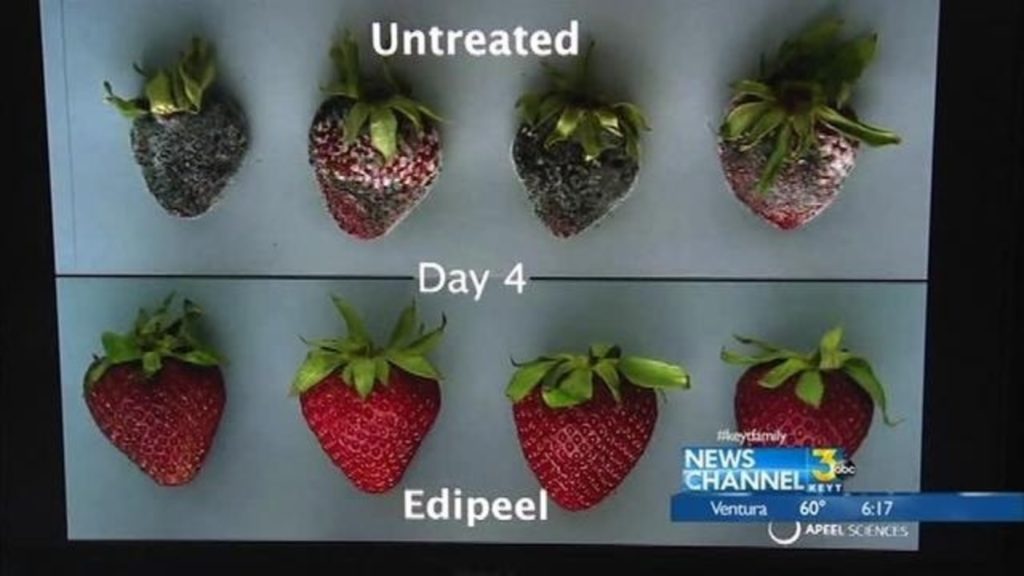 And to top things off, The University of Essex was even able to improve tobacco yield by 27-47 percent by increasing the levels of protein involved in photo-respiration.
By then spraying fruits with this generated substance, Apeel can preserve foods 60 percent longer, using an odorless, tasteless, colorless organic substance.
And stores across the U.S. are already using this method. By leveraging our advancing knowledge of plants and chemistry, materials science is allowing us to produce more food with far longer-lasting freshness and more nutritious value than ever before.
Convergence
With advances in 3D printing, vertical farming and materials sciences, we can now make food smarter, more productive, and far more resilient.
By the end of the next decade, you should be able to 3D print a fusion cuisine dish from the comfort of your home, using ingredients harvested from vertical farms, with nutritional value optimized by AI and materials science. However, even this picture doesn't account for all the rapid changes underway in the food industry.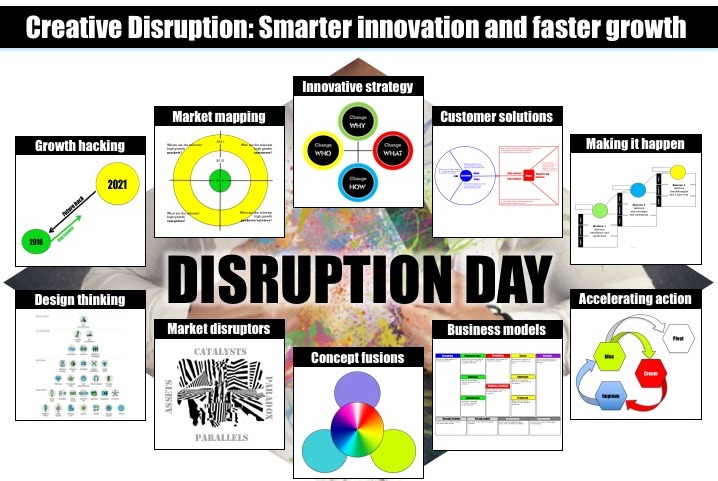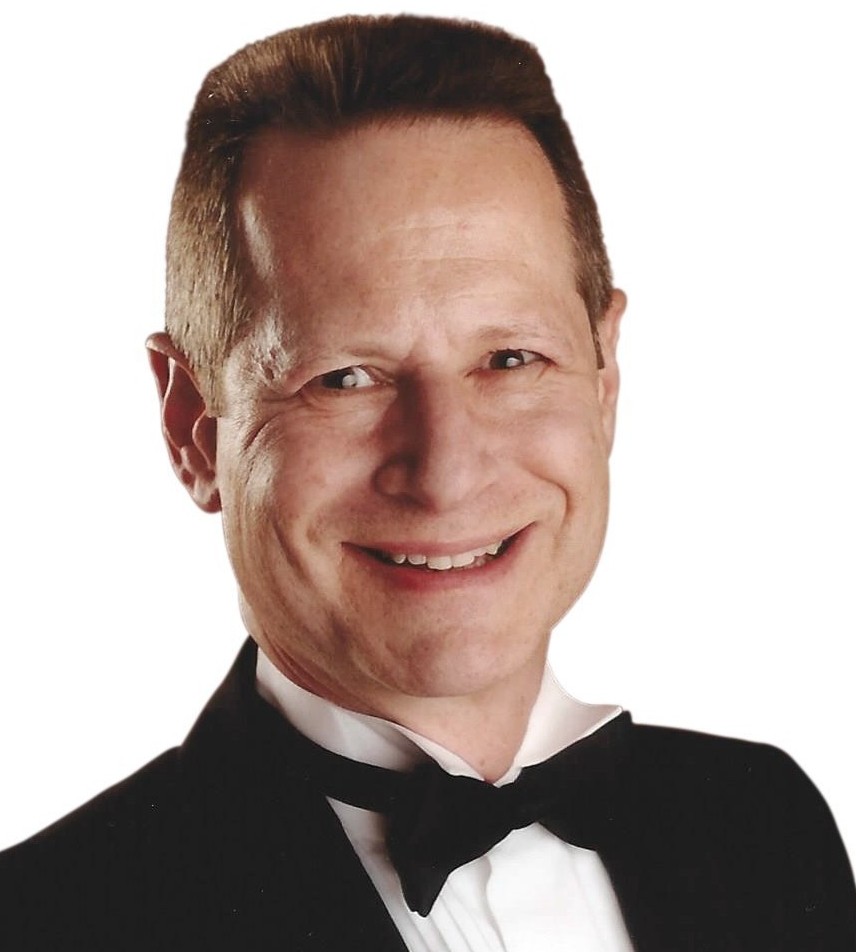 Board of Directors | Board of Advisors | Strategic Leadership
Please keep me in mind as your Executive Coach, openings for Senior Executive Engagements, and Board of Director openings. If you hear of anything within your network that you think might be a positive fit, I'd so appreciate if you could send a heads up my way. Email me: [email protected] or Schedule a call: Cliff Locks

#BoardofDirectors #BoD #artificialintelligence #AI #innovation #IoT #virtualreality #vr #AR #augmentedreality #HR #executive #business #CXO #CEO #CFO #CIO #BoardofDirectors #executive #success #work #follow #leadership #Engineering #corporate #office #Biotech #Cleantech #CAD #entrepreneur #coaching #businessman #professional #excellence #development #motivation Contributors: Peter Diamandis and Clifford Locks #InvestmentCapitalGrowth
A dramatic extension of the human healthspan is just over the horizon
A dramatic extension of the human healthspan is just over the horizon
Exploring the three R's of Regenerative Medicine:
Replenish: Stem Cells – The Regenerative Engine of The Body
Replace: Organ Regeneration and Bioprinting
Rejuvenate: Young Blood & Parabiosis
Let's dive in.
Replenish: Stem Cells – The Regenerative Engine of the Body
Stem cells are undifferentiated cells that can transform into specialized cells such as heart, neurons, liver, lung, skin and so on, and can also divide to produce more stem cells.
In a child or young adult, these stem cells are in large supply, acting as a built-in repair system. They are often summoned to the site of damage or inflammation to repair and restore normal function.
But as we age, our supply of stem cells begins to diminish as much as 100- to 10,000-fold in different tissues and organs. In addition, stem cells undergo genetic mutations, which reduce their quality and effectiveness at renovating and repairing your body.
Imagine your stem cells as a team of repairmen in your newly constructed mansion. When the mansion is new and the repairmen are young, they can fix everything perfectly.
But as the repairman age and reduce in number, your mansion eventually goes into disrepair and finally crumbles.
What if you could restore and rejuvenate your stem cell population?
One option to accomplish this restoration and rejuvenation is to extract and concentrate your own autologous adult stem cells from places like your adipose (or fat) tissue or bone marrow.
These stem cells, however, are fewer in number and have undergone mutations (depending on your age) from their original 'software code.'
Many scientists and physicians now prefer an alternative source, obtaining stem cells from the placenta or umbilical cord, the leftovers of birth.
These stem cells, available in large supply and expressing the undamaged software of a newborn, can be injected into joints or administered intravenously to rejuvenate and revitalize.
Think of these stem cells as chemical factories generating vital growth factors that can help to reduce inflammation, fight autoimmune disease, increase muscle mass, repair joints, and even revitalize skin and grow hair.
Over the last decade, the number of publications per year on stem cell-related research has increased 40x.
Figure: The number of stem cell publications increased by over 40 fold over the last decade.
The stem cell market is expected to increase to $170 billion by 2020.
Rising R&D initiatives to develop therapeutic options for chronic diseases and growing demand for regenerative treatment options are the most significant drivers of this budding industry.
Biologists led by Kohji Nishida at Osaka University in Japan have discovered a new way to nurture and grow the tissues that make up the human eyeball.
The scientists are able to grow retinas, corneas, the eye's lens and more, using only a small sample of adult skin.
In a Stanford study, seven of 18 stroke victims who agreed to stem cell treatments showed remarkable motor function improvements.
This treatment could work for other neurodegenerative conditions such as Alzheimer's, Parkinson's and ALS.
Doctors from the USC Neurorestoration Center and Keck Medicine of USC injected stem cells into the damaged cervical spine of a recently paralyzed 21-year-old man.
Three months later, he showed dramatic improvement in sensation and movement of both arms.
In 2019, doctors in the U.K. cured a patient with HIV for the second time ever thanks to the efficacy of stem cells. After giving the cancer patient (who also had HIV) an allogeneic haematopoietic (e.g. blood) stem cell treatment for his Hodgkin's lymphoma, the patient went into long-term HIV remission — 18 months and counting at the time of the study's publication.
Celularity
In 2017, Dr. Bob Hariri and I announced a new company called Celularity.
Celularity is built on 20 years of research conducted by Dr. Hariri and his team on the placenta, its cells and tissues. Decades ago, he recognized the power of the placenta, what I often describe as the 3D printer that creates an embryo. He set out to harness the power of placental cells to augment our biology, immunity and longevity.
Celularity focuses on three primary stem cell technologies:
Biosourcing: "saving your child's boot-disk"
Function regeneration
Cell therapy
Replace: Organ Regeneration & 3D Printing
Every 10 minutes, someone is added to the U.S. organ transplant waiting list, totaling over 113,000 people waiting for replacement organs as of January 2019.
Countless more people in need of 'spare parts' never make it onto the waiting list. And on average, 20 people die each day while waiting for a transplant.
As a result, 35 percent of all U.S. deaths (~900,000 people) could be prevented or delayed with access to organ replacements.
The excessive demand for donated organs will only intensify as technologies like self-driving cars make the world safer, given that many organ donors result from auto and motorcycle accidents. Safer vehicles mean less accidents and donations.
Clearly, replacement and regenerative medicine represent a massive opportunity.
Figure: The organ transplant waiting list is growing significantly faster than the number of transplants and available donors.
Organ Entrepreneurs
Enter United Therapeutics CEO, Dr. Martine Rothblatt. A one-time aerospace entrepreneur (she was the founder of Sirius Satellite Radio), Rothblatt changed careers in the 1990s after her daughter developed a rare lung disease.
Her Moonshot today is to create an industry of replacement organs. With an initial focus on diseases of the lung, Rothblatt set out to create replacement lungs. To accomplish this goal, her company United Therapeutics has pursued a number of technologies in parallel.
3D Printing Lungs
In 2017, United teamed up with one of the world's largest 3D printing companies, 3D Systems, to build a collagen bioprinter and is paying another company, 3Scan, to slice up lungs and create detailed maps of their interior.
This 3D Systems bioprinter now operates according to a method called stereolithography. A UV laser flickers through a shallow pool of collagen doped with photosensitive molecules. Wherever the laser lingers, the collagen cures and becomes solid.
Gradually, the object being printed is lowered and new layers are added. The printer can currently lay down collagen at a resolution of around 20 micrometers but will need to achieve resolution of a micrometer in size to make the lung functional.
Once a collagen lung scaffold has been printed, the next step is to infuse it with human cells, a process called recellularization.
The goal here is to use stem cells that grow on scaffolding and differentiate, ultimately providing the proper functionality. Early evidence indicates this approach can work.
In 2018, Harvard University experimental surgeon Harald Ott reported that he pumped billions of human cells (from umbilical cords and diced lungs) into a pig lung stripped of its own cells.
When Ott's team reconnected it to a pig's circulation, the resulting organ showed rudimentary function.
Figure: 3D printed structure mimicking part of a human airway.
Humanizing Pig Lungs
Another of Rothblatt's organ manufacturing strategies is called xenotransplantation, the idea of transplanting an animal's organs into humans who need a replacement.
Given the fact that adult pig organs are similar in size and shape to those of humans, United Therapeutics has focused on genetically engineering pigs to allow humans to use their organs. "It's actually not rocket science," said Rothblatt in her 2015 TED talk. "It's editing one gene after another."
To accomplish this goal, United Therapeutics made a series of investments in companies such as Revivicor Inc. and Synthetic Genomics Inc., and signed large funding agreements with the University of Maryland, University of Alabama, and New York-Presbyterian/Columbia University Medical Center to create xenotransplantation programs for new hearts, kidneys and lungs, respectively.
Rothblatt hopes to see human translation in three to four years.
In preparation for that day, United Therapeutics owns a 132-acre property in Research Triangle Park and built a 275,000-square-foot medical laboratory that will ultimately have the capability to annually produce up to 1,000 sets of healthy pig lungs — known as xenolungs — from genetically engineered pigs.
Lung Ex Vivo Perfusion Systems
Beyond 3D printing and genetically engineering pig lungs, Rothblatt has already begun implementing a third, near-term approach to improve the supply of lungs across the U.S.
Only about 30 percent of potential donor lungs meet transplant criteria in the first place; of those, only about 85 percent of those are usable once they arrive at the surgery center.
As a result, nearly 75 percent of possible lungs never make it to the recipient in need.
What if these lungs could be rejuvenated? This concept informs Dr. Rothblatt's next approach.
In 2016, United Therapeutics invested $41.8 million in TransMedics Inc., an Andover, Massachusetts company that develops ex vivo perfusion systems for donor lungs, hearts and kidneys.
The XVIVO Perfusion System takes marginal-quality lungs that initially failed to meet transplantation standard-of-care criteria and perfuses and ventilates them at normothermic conditions, providing an opportunity for surgeons to reassess transplant suitability.
Rejuvenate Young Blood & Parabiosis
In HBO's parody of the Bay Area tech community, "Silicon Valley," one of the episodes (Season 4, Episode 5) is named "The Blood Boy."
In this installment, tech billionaire Gavin Belson (Matt Ross) is meeting with Richard Hendricks (Thomas Middleditch) and his team, speaking about the future of the decentralized internet. A young, muscled twenty-something disrupts the meeting when he rolls in a transfusion stand and silently hooks an intravenous connection between himself and Belson.
Belson then introduces the newcomer as his "transfusion associate" and begins to explain the science of parabiosis: "Regular transfusions of the blood of a younger physically fit donor can significantly retard the aging process."
While the sitcom is fiction, that science has merit, and the scenario portrayed in the episode is already happening today.
On the first point, research at Stanford and Harvard has demonstrated that older animals, when transfused with the blood of young animals, experience regeneration across many tissues and organs.
The opposite is also true: young animals, when transfused with the blood of older animals, experience accelerated aging.
But capitalizing on this virtual fountain of youth has been tricky.
Ambrosia
One company, a San Francisco-based startup called Ambrosia, recently commenced one of the trials on parabiosis.
Their protocol is simple: Healthy participants aged 35 and older get a transfusion of blood plasma from donors under 25, and researchers monitor their blood over the next two years for molecular indicators of health and aging.
Ambrosia's founder Jesse Karmazin became interested in launching a company around parabiosis after seeing impressive data from animals and studies conducted abroad in humans: In one trial after another, subjects experience a reversal of aging symptoms across every major organ system.
"The effects seem to be almost permanent," he said. "It's almost like there's a resetting of gene expression."
Infusing your own cord blood stem cells as you age may have tremendous longevity benefits.
Following an FDA press release in February 2019, Ambrosia halted its consumer-facing treatment after several months of operation.
Understandably, the FDA raised concerns about the practice of parabiosis because to date, there is a marked lack of clinical data to support the treatment's effectiveness.
Elevian
On the other end of the reputability spectrum is a startup called Elevian, spun out of Harvard University. Elevian is approaching longevity with a careful, scientifically validated strategy.
CEO Mark Allen, MD, is joined by a dozen MDs and Ph.Ds out of Harvard. Elevian's scientific founders started the company after identifying specific circulating factors that may be responsible for the "young blood" effect.
One example: A naturally occurring molecule known as "growth differentiation factor 11," or GDF11, when injected into aged mice, reproduces many of the regenerative effects of young blood, regenerating heart, brain, muscles, lungs and kidneys.
More specifically, GDF11 supplementation reduces age-related cardiac hypertrophy, accelerates skeletal muscle repair, improves exercise capacity, improves brain function and cerebral blood flow, and improves metabolism.
Elevian is developing a number of therapeutics that regulate GDF11 and other circulating factors. The goal is to restore our body's natural regenerative capacity, which Elevian believes can address some of the root causes of age-associated disease with the promise of reversing or preventing many aging-related diseases and extending the healthy lifespan.
Conclusion
In 1992, futurist Leland Kaiser coined the term "regenerative medicine":
"A new branch of medicine will develop that attempts to change the course of chronic disease and in many instances will regenerate tired and failing organ systems."
Since then, the powerful regenerative medicine industry has grown exponentially to over $28 billion in 2018.
And this rapid growth is anticipated to continue, surpassing $80 billion by 2023.
A dramatic extension of the human healthspan is just over the horizon. Soon, we'll all have the regenerative superpowers previously relegated to a handful of animals and comic books.
What new opportunities open up when anybody, anywhere, and at anytime can regenerate, replenish, and replace entire organs and metabolic systems on command?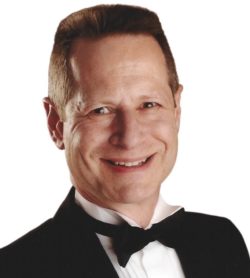 Please keep me in mind as your Executive Coach, openings for Senior Executive Engagements, and Board of Director openings. If you hear of anything within your network that you think might be a positive fit, I'd so appreciate if you could send a heads up my way. Email me: [email protected] or Schedule a call: Cliff Locks
Contributor: Peter Diamandis
AI Augments Healthcare and Longevity
AI Augments Healthcare and Longevity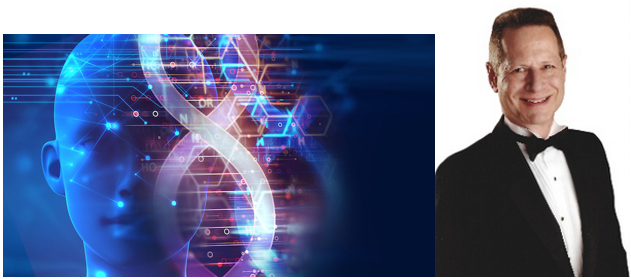 When it comes to the future of healthcare, perhaps the only technology more powerful than CRISPR is Artificial Intelligence.
Over the past five years, healthcare AI startups around the globe raised over $4.3 billion across 576 deals, topping all other industries in AI deal activity.
During this same period, the FDA has given 70 AI healthcare tools and devices 'fast-tracked approval' because of their ability to save both lives and money.
The pace of AI-augmented healthcare innovation is only accelerating.
In Part 3 of this blog series on Longevity & Vitality, I cover the different ways in which AI is augmenting our healthcare system, enabling us to live longer and healthier lives.
In this blog, I'll expand on:
Machine learning and drug design
Artificial Intelligence and Big Data in medicine
Healthcare, AI & China
Let's dive in.
Machine Learning in Drug Design
What if AI systems, specifically neural networks, could predict the design of novel molecules (i.e. medicines) capable of targeting and curing any disease?
Imagine leveraging cutting-edge artificial intelligence to accomplish with 50 people what the pharmaceutical industry can barely do with an army of 5,000.
And what if these molecules, accurately engineered by AIs, always worked? Such a feat would revolutionize our $1.3 trillion global pharmaceutical industry, which currently holds a dismal record of 1 in 10 target drugs ever reaching human trials.
It's no wonder that drug development is massively expensive and slow. It takes over 10 years to bring a new drug to market, with costs ranging from $2.5 billion to $12 billion.
This inefficient, slow-to-innovate, and risk-averse industry is a sitting duck for disruption in the years ahead.
One of the hottest startups in digital drug discovery today is Insilico Medicine.
Leveraging AI in its end-to-end drug discovery pipeline, Insilico Medicine aims to extend healthy longevity through drug discovery and aging research.
Their comprehensive drug discovery engine uses millions of samples and multiple data types to discover signatures of disease, identify the most promising protein targets, and generate perfect molecules for these targets.
These molecules either already exist or can be generated de novo with the desired set of parameters.
In late 2018, Insilico's CEO Dr. Alex Zhavoronkov announced the groundbreaking result of generating novel molecules for a challenging protein target with an unprecedented hit rate in under 46 days. This included both synthesis of the molecules and experimental validation in a biological test system — an impressive feat made possible by converging exponential technologies.
Underpinning Insilico's drug discovery pipeline is a novel machine learning technique called Generative Adversarial Networks (GANs), used in combination with deep reinforcement learning.
Generating novel molecular structures for diseases both with and without known targets, Insilico is now pursuing drug discovery in aging, cancer, fibrosis, Parkinson's disease, Alzheimer's disease, ALS, diabetes, and many others. Once rolled out, the implications will be profound.
Dr. Zhavoronkov's ultimate goal is to develop a fully automated Health-as-a-Service (HaaS) and Longevity-as-a-Service (LaaS) engine.
Once plugged into the services of companies from Alibaba to Alphabet, such an engine would enable personalized solutions for online users, helping them prevent diseases and maintain optimal health.
Insilico, alongside other companies tackling AI-powered drug discovery, truly represents the application of the 6 D's. What was once a prohibitively expensive and human-intensive process is now rapidly becoming digitized, dematerialized, demonetized and, perhaps most importantly, democratized.
Companies like Insilico can now do with a fraction of the cost and personnel what the pharmaceutical industry can barely accomplish with thousands of employees and a hefty bill to foot.
As discussed in Peter Diamandis blog on 'The Next Hundred-Billion-Dollar Opportunity,' Google's DeepMind has now turned its neural networks to healthcare, entering the digitized drug discovery arena.
In 2017, DeepMind achieved a phenomenal feat by matching the fidelity of medical experts in correctly diagnosing over 50 eye disorders.
And just a year later, DeepMind announced a new deep learning tool called AlphaFold. By predicting the elusive ways in which various proteins fold on the basis of their amino acid sequences, AlphaFold may soon have a tremendous impact in aiding drug discovery and fighting some of today's most intractable diseases.
Artificial Intelligence and Data Crunching
AI is especially powerful in analyzing massive quantities of data to uncover patterns and insights that can save lives.
Take WAVE, for instance.
Every year, over 400,000 patients die prematurely in U.S. hospitals as a result of heart attack or respiratory failure.
Yet these patients don't die without leaving plenty of clues. Given information overload, however, human physicians and nurses alone have no way of processing and analyzing all necessary data in time to save these patients' lives.
Enter WAVE, an algorithm that can process enough data to offer a six-hour early warning of patient deterioration.
Just last year, the FDA approved WAVE as an AI-based predictive patient surveillance system to predict and thereby prevent sudden death.
Another highly valuable yet difficult-to-parse mountain of medical data comprises the 2.5 million medical papers published each year.
For some time, it has become physically impossible for a human physician to read — let alone remember — all of the relevant published data.
To counter this compounding conundrum, Johnson & Johnson is teaching IBM Watson to read and understand scientific papers that detail clinical trial outcomes.
Enriching Watson's data sources, Apple is also partnering with IBM to provide access to health data from mobile apps.
One such Watson system contains 40 million documents, ingesting an average of 27,000 new documents per day, and providing insights for thousands of users.
After only one year, Watson's successful diagnosis rate of lung cancer has reached 90 percent, compared to the 50 percent success rate of human doctors.
But what about the vast amount of unstructured medical patient data that populates today's ancient medical system? This includes medical notes, prescriptions, audio interview transcripts, pathology and radiology reports.
In late 2018, Amazon announced a new HIPAA-eligible machine learning service that digests and parses unstructured data into categories, such as patient diagnosis, treatments, dosages, symptoms and signs.
Taha Kass-Hout, Amazon's senior leader in health care and artificial intelligence, told the WSJ that internal tests demonstrated that the software even performs as well as or better than other published efforts.
On the heels of this announcement, Amazon confirmed it was teaming up with the Fred Hutchinson Cancer Research Center to evaluate "millions of clinical notes to extract and index medical conditions."
Having already driven extraordinary algorithmic success rates in other fields, data is the healthcare industry's goldmine for future innovation.
Healthcare, AI & China
In 2017, the Chinese government published its ambitious national plan to become a global leader in AI research by 2030, with healthcare listed as one of four core research areas during the first wave of the plan.
Just a year earlier, China began centralizing healthcare data, tackling a major roadblock to developing longevity and healthcare technologies (particularly AI systems): scattered, dispersed, and unlabeled patient data.
Backed by the Chinese government, China's largest tech companies — particularly Tencent — have now made strong entrances into healthcare.
Just recently, Tencent participated in a $154 million megaround for China-based healthcare AI unicorn iCarbonX.
Hoping to develop a complete digital representation of your biological self, iCarbonX has acquired numerous U.S. personalized medicine startups.
Considering Tencent's own Miying healthcare AI platform — aimed at assisting healthcare institutions in AI-driven cancer diagnostics — Tencent is quickly expanding into the drug discovery space, participating in two multimillion-dollar, U.S.-based AI drug discovery deals just this year.
China's biggest, second-order move into the healthtech space comes through Tencent's WeChat. In the course of a mere few years, already 60 percent of the 38,000 medical institutions registered on WeChat allow patients to digitally book appointments through Tencent's mobile platform.
At the same time, 2,000 Chinese hospitals accept WeChat payments.
Tencent has additionally partnered with the U.K.'s Babylon Health, a virtual healthcare assistant startup whose app now allows Chinese WeChat users to message their symptoms and receive immediate medical feedback.
Similarly, Alibaba's healthtech focus started in 2016 when it released its cloud-based AI medical platform, ET Medical Brain, to augment healthcare processes through everything from diagnostics to intelligent scheduling.
Conclusion
As Nvidia CEO Jensen Huang has stated, "Software ate the world, but AI is going to eat software." Extrapolating this statement to a more immediate implication, AI will first eat healthcare, resulting in dramatic acceleration of longevity research and an amplification of the human healthspan.
Next week, I'll continue to explore this concept of AI systems in healthcare.
Particularly, I'll expand on how we're acquiring and using the data for these doctor-augmenting AI systems: from ubiquitous biosensors, to the mobile healthcare revolution, and finally, to the transformative power of the health nucleus.
As AI and other exponential technologies increase our healthspan by 30 to 40 years, how will you leverage these same exponential technologies to take on your Moonshots and live out your Massively Transformative Purpose?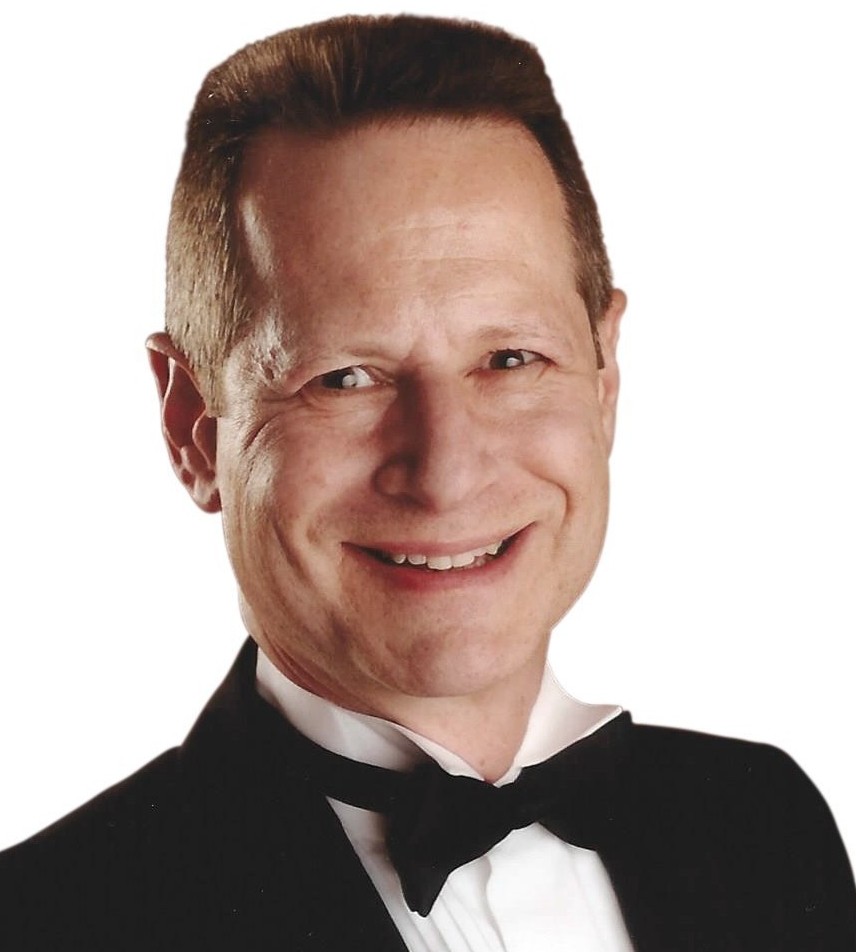 Please keep me in mind as your life coach, openings for senior executive engagements, and board openings. If you hear of anything within your network that you think might be a positive fit, I'd so appreciate if you could send a heads up my way. Email me: [email protected] or Schedule a call: Cliff Locks
MedTech #pharma #innovation #HealthTech #biotech #biotechnology #science #biology #research #scientist #BoD #CEO #VC #WSJ
Contributor: Peter Diamandis