Tokenizing the World with Blockchain
Tokenizing the World with Blockchain
These five ideas convey an overriding truth. In our world of escalating change, the core principles of strategy have not only remained the same; they are now more important than ever for creating enduring success.
In almost every industry you can think of, blockchain is poised to cut out middlemen, dramatically improve transparency, and multiply the efficiency of countless transactions worldwide.
While most well-known for its application in cryptocurrencies, blockchain is on the cusp of fundamentally revolutionizing supply chains, healthcare, elections, and real estate.
But what is blockchain, and how does it work?
Blockchains emerged in 1991 as a way to timestamp digital documents, but became much more widely-known in 2009 when "Satoshi Nakamoto," whose true identity is disputed, used blockchain to create the cryptocurrency Bitcoin.
A blockchain is a decentralized database shared across a network of computers, or "nodes," that can only be altered after approval from all nodes in the system. Once information is created in a blockchain, it is very difficult to change.
Each block within a blockchain contains (1) data, (2) the hash, or a digital fingerprint of the block, and (3) the hash of the previous block. Different types of data can be stored within blocks, such as the sender, receiver, and transaction amount in the case of Bitcoin. A block's hash, which is generated based on the data within that block, changes if its data is altered.
Blockchains are extremely secure for several reasons:
Because each block contains its own hash and the hash of the previous block, changing one hash will make the rest of the blockchain invalid.
Proof-of-work is a mechanism that slows the creation of new blocks, requiring about 10 minutes per block in the case of Bitcoin. This delay makes it extremely difficult to recreate an entire blockchain after changing the data of one block.
Consensus models vet computers seeking to join the blockchain with proof-of-work and proof-of-stake tests. Proof-of-work tests require nodes to solve computational challenges in exchange for tokens, which can then be used in proof-of-stake tests to purchase entry into a blockchain.
Next 5 "Blockchain Breakthroughs" (2019-2024):
One of the most successful entrepreneurs in government and enterprise technology, Eric Pulier is my go-to expert on all things blockchain. The best-known venture capital groups in the world have financed companies that Pulier has founded or co-founded, including MediaPlatform, US Interactive, Desktone and SOA Software.
"Blockchain is a new way of looking at value and a new way of creating a transaction between parties where you don't need a third-party intermediary and can track things and really have trust."
— Eric Pulier, Founder, CEO, vAtomic
In the next five years, Pulier predicts five blockchain trends, each poised to disrupt major players and birth entirely new business models by 2024.
Let's dive in…
Non-fungible tokens (NFTs)
An NFT is a token on the Ethereum blockchain that contains unique metadata that differentiates it from other tokens. While currency is fungible and can be easily transferred, NFTs can be used to store much more complex and individual-specific information.
Government documents such as marriage certificates, land registrars, food-grade ratings, and driver's licenses can all be tokenized using NFTs. In retail, consumers can use blockchain to verify the legitimacy of luxury goods. Digital goods and tickets can easily be stored as NFTs on blockchains.
Pulier predicts, "Now, the token, which is like a Bitcoin, can be a ticket, or a coupon, or a collectible. It could represent a real world good, like a coffee or a piece of art. So, what you're going to see is the emergence of an entirely new space where non-fungible tokens are going to completely change the economy."
Security tokens
Security tokens are cryptographic, programmable securities that serve as an asset that can also take action. Security tokens can pay dividends, pay interest, or even invest in other tokens or assets, among other functions. Smart contracts, for instance, will allow assets to automatically pay dividends on a specific date if criteria are met.
As Pulier explains, "Most of the tokens that you might be familiar with are called utility tokens, and they don't represent a piece of a real world object or of an actual equity. Security tokens are now emerging this year." Security tokens have huge potential to decrease liquidity issues but will require additional infrastructure to take hold, such as their own exchanges, Security Token Offerings (STOs), and wallets.
Tokenized assets
"Everything that you can imagine that doesn't have liquidity is going to be fractionalized and tokenized and put on exchanges," predicts Pulier. Over the next five years, security tokens will start to represent a new form of liquidity in assets that traditionally have lacked liquidity, such as real estate or art. Pulier anticipates these assets will start trading 24/7, 365 days a year.
Malta and Switzerland lead the way in developing infrastructure for tokenized assets. The U.S. SEC and EU's ESMA have begun issuing comments about plans to put regulations in place.
Self-sovereign identity
As cyberattacks continue to proliferate, new forms of identity verification will leap onto the scene to protect users. Self-sovereign identity will allow users to maintain a single digital identity across multiple platforms while selecting the information they wish to share on each. This mode of interaction would drastically transform the current digital marketplace that has turned personal data into a commodity.
"Identity is going to be returned through blockchain back to the individual so that the individual will own their data and then be able to marshal it out based on what's best for them as opposed to how Facebook or Google or other people may want to exploit it," says Pulier.
In 2014, identity assurance processes cost the U.K. a staggering £3.3 billion. Self-sovereign identity would significantly reduce these costs as well. In e-commerce, online logins will be exponentially more secure and efficient. For financial services, Know-Your-Customer (KYC) and Anti-Money-Laundering (AML) work will be transferable from one bank to another, decimating costs. In healthcare, self-sovereign identifies will put medical history records back into the hands of individual patients, and transparency of permissioned access will become the new standard.
Free speech
"Blockchain allows you to have an immutable record, something that no government can tear down no matter what, because a distributed ledger all over the world is going to undermine the despots, undermine the organizations and the governments that want to clamp down on free speech, and coupled with ubiquitous bandwidth, create a world where everybody is going to be able to have a voice. No speech is going to be able to be brought down or in some way kept away from the masses," predicts Pulier.
The trend away from hierarchical societies towards networked structures has become increasingly prevalent over the last few decades. Blockchain will only accelerate this transition across the globe, unleashing profound social impacts. Enabling trust within vast networks of decentralized control, blockchain is about to unlock a phenomenon that few human societies have ever achieved before.
Final Thoughts
Operating as peer-to-peer decentralized "digital ledgers," blockchains will reduce the spread of corrupted information, increase transparency, witness multiplied efficiency in countless processes, and cut out unnecessary intermediaries across almost every industry.
Within supply chains, blockchains will seamlessly record each touchpoint of an item, increasing production transparency for buyers who wish to make more informed purchase decisions. For elections anywhere, blockchain is poised to decentralize the voting process while maintaining fidelity to prevent election hacks. And in real estate, property record histories stored on blockchains will decimate time invested in due diligence and financial verifications.
At the individual level, blockchain technologies will allow you to more easily verify your identity, share your health records, maximize gain from your financial assets, and track the origins of your every purchase.
And at the broader societal level, blockchains will catalyze a sweeping shift away from hierarchical structures towards democratized networks at larger scales than ever before experienced by humankind. A next-generation tool capable of maintaining trust in large populations, blockchain will define a brand new order.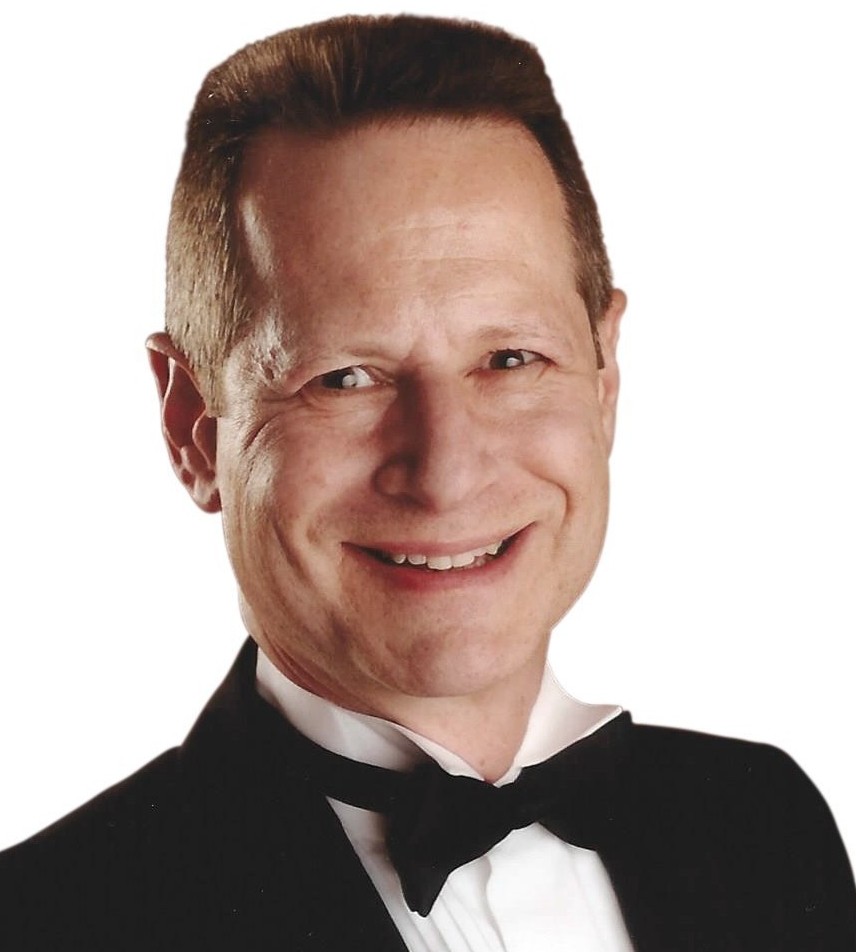 Board of Directors | Board of Advisors | Strategic Leadership
Please keep me in mind as your Executive Coach, openings for Senior Executive Engagements, and Board of Director openings. If you hear of anything within your network that you think might be a positive fit, I'd so appreciate if you could send a heads up my way. Email me: [email protected] or Schedule a call: Cliff Locks
#blockchain #bitcoin #cryptocurrency #crypto #ethereum #btc #money #litecoin #bitcoins #forex #cryptonews #bitcoinmining #eth #trading #bitcoinnews #cryptocurrencies #altcoin #blockchaintechnology #coinbase #business #cryptotrading #investment #technology #entrepreneur #trader #ripple #investing #ico #xrp Contributor: Peter Diamandis #HR #leadership #business #CXO #CEO #CFO #BofD #Entrepreneur #WSJ #VC #socialmedia #Diversity #BigData #CorpGov #elearning #Marketing #Periscope #Recruiting #technology #startup #HRTech #Recruitment #sales #Healthcare #cloud #work
The Future of Blockchain… in a Digital Age
The Future of Blockchain… in a Digital Age
Governments are one of the last strongholds of an undigitized, linear sector of humanity, and they are falling behind fast.
Apart from their struggle to keep up with private sector digitization, federal governments are in a crisis of trust.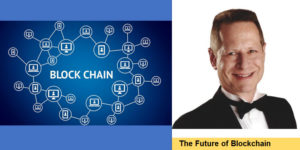 At almost a 60-year low, only 19 percent of Americans reported that they could trust their government "always" or "most of the time" in a recent Pew survey. And the U.S. is not alone.
The Edelman Trust Barometer revealed last year that 47 percent of the world population distrust their nations' institutions. Even in Canada, only 26 percent of surveyed Canadians consider regulators and government officials to be credible.
In many cases, the private sector — particularly tech behemoths — are driving greater progress in regulation-targeted issues like climate change than state leaders.
And as decentralized systems, digital disruption, and private sector leadership take the world by storm, traditional forms of government are beginning to fear irrelevance.
However, the fight for exponential governance is not a lost battle.
Early visionaries like Estonia and the UAE are leading the way in digital governance, empowered by a host of converging technologies.
In this blog, we will cover three key trends:
Digital governance divorced from land
AI-driven service delivery and regulation
Blockchain-enforced transparency
Let's dive in.
Governments Going Digital
States and their governments have forever been tied to physical territories, and public services are often delivered through brick-and-mortar institutions.
Yet public sector infrastructure and services will soon be hosted on servers, detached from land and physical form.
Enter e-Estonia.
Perhaps the least expected on a list of innovative nations, this former Soviet Republic-turned digital society is ushering in an age of technological statecraft.
Hosting every digitizable government function on the cloud, Estonia could run its government almost entirely on a server.
Starting in the 1990s, Estonia's government has covered the nation with ultra-high-speed data connectivity, laying down tremendous amounts of fiber-optic cable. By 2007, citizens could vote from their living rooms.
With digitized law, Estonia signs policies into effect using cryptographically secure digital signatures, and every stage of the legislative process is available to citizens online.
Citizens' healthcare registry is run on the blockchain, allowing patients to own and access their own health data from anywhere in the world — X-rays, digital prescriptions, medical case notes — all the while tracking who has access.
Today, most banks have closed their offices as 99 percent of banking transactions occur online (with 40 percent of citizens using cryptographically secured e-IDs). And by 2020, e-tax will be entirely automated with Estonia's new e-Tax and Customs Board portal, allowing companies and tax authority to exchange data automatically.
And i-Voting, civil courts, land registries, banking, taxes, and countless e-facilities allow citizens to access almost any government service with an electronic ID and personal PIN online.
But perhaps Estonia's most revolutionary breakthrough is its recently introduced e-citizenship.
With over 30,000 e-residents, Estonia issues electronic IDs to global residents anywhere in the world. While e-residency doesn't grant territorial rights, over 5,000 e-residents have already established companies within Estonia's jurisdiction.
After registering companies online, entrepreneurs pay automated taxes — calculated in minutes and transmitted to the Estonian government with unprecedented ease.
The implications of e-residency and digital governance are huge. As with any software, open-source code for digital governance could be copied perfectly at almost zero cost, lowering the barrier to entry for any group or movement seeking statehood.
We may soon see the rise of competitive governing ecosystems, each testing new infrastructure and public e-services to compete with mainstream governments for taxpaying citizens.
And what better to accelerate digital governance than AI?
Legal Compliance Through AI
Just last year, the UAE became the first nation to appoint a State Minister for AI (actually a friend of Peter Diamandis, H.E. Omar Al Olama), aiming to digitize government services and halve annual costs. Among multiple sector initiatives, the UAE hopes to deploy robotic cops by 2030.
Meanwhile, the U.K. now has a Select Committee on Artificial Intelligence, and just last month, world leaders convened at the World Government Summit to discuss guidelines for AI's global regulation.
As AI infuses government services, emerging applications have caught my eye:
Smart Borders and Checkpoints:
With biometrics and facial recognition, traditional checkpoints will soon be a thing of the past.
Cubic Transportation Systems — the company behind London's ticketless public transit — is currently developing facial recognition for automated transport barriers. Digital security company Gemalto predicts that biometric systems will soon cross-reference individual faces with passport databases at security checkpoints, and China has already begun to test this at scale.
While the Alibaba Ant Financial affiliate's "Smile to Pay" feature allows users to authenticate digital payments with their face, nationally overseen facial recognition technologies allow passengers to board planes, employees to enter office spaces, and students to access university halls.
With biometric-geared surveillance at national borders, supply chains and international travelers could be tracked automatically, and granted or denied access according to biometrics and cross-referenced databases.
Policing and Security:
Leveraging predictive analytics, China is also working to integrate security footage into a national surveillance and data-sharing system. By merging citizen data in its "Police Cloud" — including everything from criminal and medical records, transaction data, travel records and social media — it may soon be able to spot suspects and predict crime in advance.
But China is not alone.
During London's Notting Hill Carnival this year, the Metropolitan Police used facial recognition cross-referenced with crime data to pre-identify and track likely offenders.
Smart Courts:
AI may soon be reaching legal trials as well.
UCL computer scientists have developed software capable of predicting courtroom outcomes based on data patterns with unprecedented accuracy.
Assessing risk of flight, the National Bureau of Economic Research now uses an algorithm leveraging data from hundreds of thousands of NYC cases to recommend whether defendants should be granted bail.
But while AI allows for streamlined governance, the public sector's power to misuse our data is a valid concern and issues with bias as a result of historical data still remain.
As tons of new information is generated about our every move, how do we keep governments accountable?
Enter the blockchain.
Transparent Governance and Accountability
Without doubt, alongside AI, the government's greatest disruptor is the newly minted blockchain.
Relying on a decentralized web of nodes, blockchain can securely verify transactions, signatures, and other information. This makes it essentially impossible for hackers, companies, officials, or even governments to falsify information on the blockchain.
As you'd expect, many government elites are therefore slow to adopt the technology, fearing enforced accountability. But blockchain's benefits to government may be too great to ignore.
First, blockchain will be a boon for regulatory compliance.
As transactions on a blockchain are irreversible and transparent, uploaded sensor data can't be corrupted. This means middlemen have no way of falsifying information to shirk regulation, and governments eliminate the need to enforce charges after the fact.
Apply this to carbon pricing, for instance, and emission sensors could fluidly log carbon credits onto a carbon credit blockchain, such as that developed by Ecosphere+. As carbon values are added to the price of everyday products or to corporations' automated taxes, compliance and transparency would soon be digitally embedded.
Blockchain could also bolster government efforts in cybersecurity. As supercities and nation-states build IoT-connected traffic systems, surveillance networks and sensor-tracked supply chain management, the blockchain is critical in protecting connected devices from cyberattack.
But blockchain will inevitably hold governments accountable as well.
Bribery accounts for about 2 percent of global GDP (or $1.5 trillion), according to The World Bank, and corruption accounts for an estimated 10 percent of the cost of doing business globally.
By automating and tracking high-risk transactions, blockchain may soon eliminate fraud in cash transfers, public contracts and aid funds. Already, the UN World Food Program has piloted blockchain to manage cash-based transfers and aid flows to Syrian refugees in Jordan.
Blockchain-enabled "smart contracts" could automate exchange of real assets according to publicly visible, pre-programmed conditions, disrupting the $9.5 trillion market of public sector contracts and public investment projects.
Eliminating leakages and increasing transparency, a distributed ledger has the potential to save trillions.
Future Implications
It is truly difficult to experiment with new forms of government. It's not like there are new countries waiting to be discovered where we can begin fresh. And with entrenched bureaucracies and dominant industrial players, changing an existing nation's form of government is extremely difficult and usually only happens during times of crisis or outright revolution.
Perhaps we will develop and explore new forms of government in the virtual world (to be explored during a future blog), or perhaps Sea Steading will allow us to physically build new island nations. And ultimately, as we move off the Earth to Mars and space colonies, we will have yet another chance to start fresh.
But, without question, 90 percent or more of today's political processes herald back to a day before technology, and it shows in terms of speed and efficiency.
Ultimately, there will be a shift to digital governments enabled with blockchain's transparency and we will redefine the relationship between citizens and the public sector.
Peter Diamandis hopes, i-voting will allow anyone anywhere to participate in policy, and cloud-based governments will start to compete in e-services. As 4 billion new minds come online over the next several years, people may soon have the opportunity to choose their preferred government and citizenship digitally, independent of birthplace.
In 50 years, what will our governments look like? Will we have an interplanetary order, or a multitude of publicly run ecosystems? Will cyber-ocracies rule our physical worlds with machine intelligence, or will blockchains allow for hive mind-like democracy?
The possibilities are endless, and only we can shape them.
Please keep me in mind as your life coach, openings for senior executive engagements, and board openings. If you hear of anything within your network that you think might be a positive fit, I'd so appreciate if you could send a heads up my way. [email protected]
Contributor: Peter Diamandis