Learn about continuous, ultra-cheap, personalized, and proactive healthcare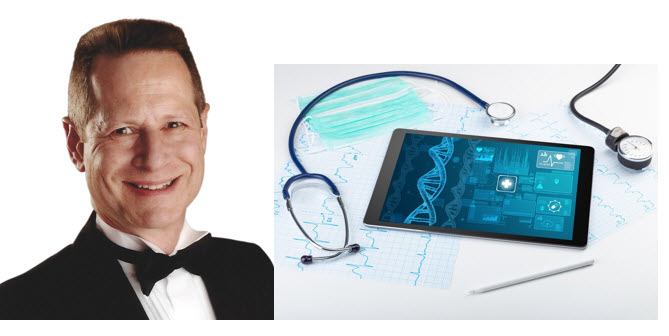 Learn about continuous, ultra-cheap, personalized, and proactive healthcare
The U.S. healthcare industry is in for a major disruption in the decade ahead.
It is so broken, that it's horrifying.
U.S. healthcare spending is expected to hit a total of US$3.6 trillion in 2019.
Fear of liability prompts U.S. doctors to spend US$210 billion per year on procedures patients don't need.
Of every 5,000 new drugs introduced, 5 make it to human testing, and only one is ultimately approved. Yet even then, the average pharmaceutical product takes 12 YEARS to get from lab to patient, costing upwards of $2.5 billion.
Over the next five blogs, we'll be diving into the digital medicine and biotech revolution unfolding before us. A new generation of AI-enabled, data-driven companies will transform what is today "sick care" into healthcare.
In this blog, we'll look at a new generation of diagnostics that enable you to become the CEO of your own health. Ultimately, how you can catch disease at "stage-0" before it becomes life threatening.
Let's dive in…
Continuous DIY Diagnostics
On a wintery Wednesday in January 2026, you're being watched. Carefully watched.
Technically, you're asleep in your bed, but Google's home assistant knows your schedule. Thanks to your Oura ring, it also knows you've just completed a REM cycle and are now entering Stage 1 sleep—making it the perfect time to wake you up.
A gentle increase in the room's lighting simulates the sunrise, while optimized light wavelengths maximize wakefulness and improve your mood.
"Hey Google, how's my health this morning?" "One moment," says your digital assistant.
It takes thirty seconds for the full diagnostic to run, which is pretty good considering the system deploys dozens of sensors capturing gigabytes of data.
Smart sensors in toothbrush and toilet, wearables in bedding and clothing, implantables inside your body—a mobile health suite with a 360-degree view of your system. "Your microbiome looks perfect," Google tells you. "Also, blood glucose levels are good, vitamin levels fine…"
Google is developing a full range of internal and external sensors that monitor everything from blood sugar to blood chemistry.
And that's just Google. The list of once multimillion-dollar medical machines now being dematerialized, demonetized, democratized, and delocalized—that is, made into portable and even wearable sensors—could fill a textbook.
Consider the spectrum of possibilities.
On the whiz-bang side, there's Exo's AI-enabled, cheap, handheld ultrasound 3D imager—meaning you will soon be able to track anything from wound-healing to fetus growth from the comfort of your home.
Or take former Google X project leader Mary Lou Jepsen's startup, Openwater, which uses red laser holography to create a portable MRI (magnetic resonance imaging), turning what is today a multimillion-dollar machine into a wearable consumer electronics device. With successful rollout, products like that of Openwater could soon give three-quarters of the world access to medical imaging they currently lack.
Yet simpler developments might be more revolutionary.
In less than two decades, wearables have gone from first-generation step-counting self-trackers to Apple's fourth-generation iWatch, which includes an FDA-approved ECG scanner capable of real-time cardiac monitoring.
Or look at Final Frontier Medical Devices' DxtER (winner of the $10 million Qualcomm Tricorder XPRIZE): a collection of easy-to-use, noninvasive medical sensors, and a diagnostic AI, accessible via app. Already, DxtER reliably detects over fifty common ailments.
In convergence, these developments point towards a future of always-on health monitoring and cheap, easy diagnostics.
The technical term for this shift is "mobile health," a field predicted to explode into a $102 billion market by 2022. Step aside, WebMD. The idea here is to put a virtual doctor, on demand, in your back pocket.
And we're getting close.
Riding the convergence of networks, sensors, and computing, AI-backed medical chatbots are now flooding the market. These apps can diagnose everything from a rash to retinopathy.
And it's not just physical ailments. Woebot is now taking on mental health, delivering cognitive behavioral therapy via Facebook Messenger to patients suffering from depression.
Proactive Healthcare
So where are these trends actually headed?
Take Human Longevity Inc., a company Peter Diamandis, co-founded in 2013. Its key offering, the "Health Nucleus" is an annual, three-hour health scan consisting of whole genome sequencing, whole body MRI, heart and lung CT, echocardiogram, and a slew of clinical blood tests—essentially the most complete picture of health currently available.
This picture is important for two reasons. The first is early disease detection.
In 2018, Human Longevity published stats on its first 1,190 clients. Nine percent of its patients uncovered previously undetected coronary artery disease (the number one killer in the world), 2.5 percent found aneurysms (the number two killer in the world), 2 percent saw tumors—and so forth. In total, a staggering 14.4 percent had significant issues requiring immediate intervention, while 40 percent found a condition that needed long-term monitoring.
The second reason this is important? Everything Human Longevity is measuring and tracking via half-day annual visits will soon come to you on demand. Thanks to always-on, always-watching sensors, your smartphone is about to become your doctor.
From Damage Control to Prevention
Skyrocketing AI capabilities, dematerializing sensors, and next-gen computing power are on the verge of embedding themselves in your wearables, home, future AR devices, and—one day—implantables.
In success, today's era of lengthy, expensive, and reactive 'sickcare'—mediated by insurance middlemen—is giving way to continuous, ultra-cheap, personalized, and proactive healthcare.
Soon to own our (technological) doctors (not to mention our health data), we will no longer correct for risk once losses are incurred. Instead, we'll be minimizing risk 24/7, at extraordinarily low cost, without even thinking about it.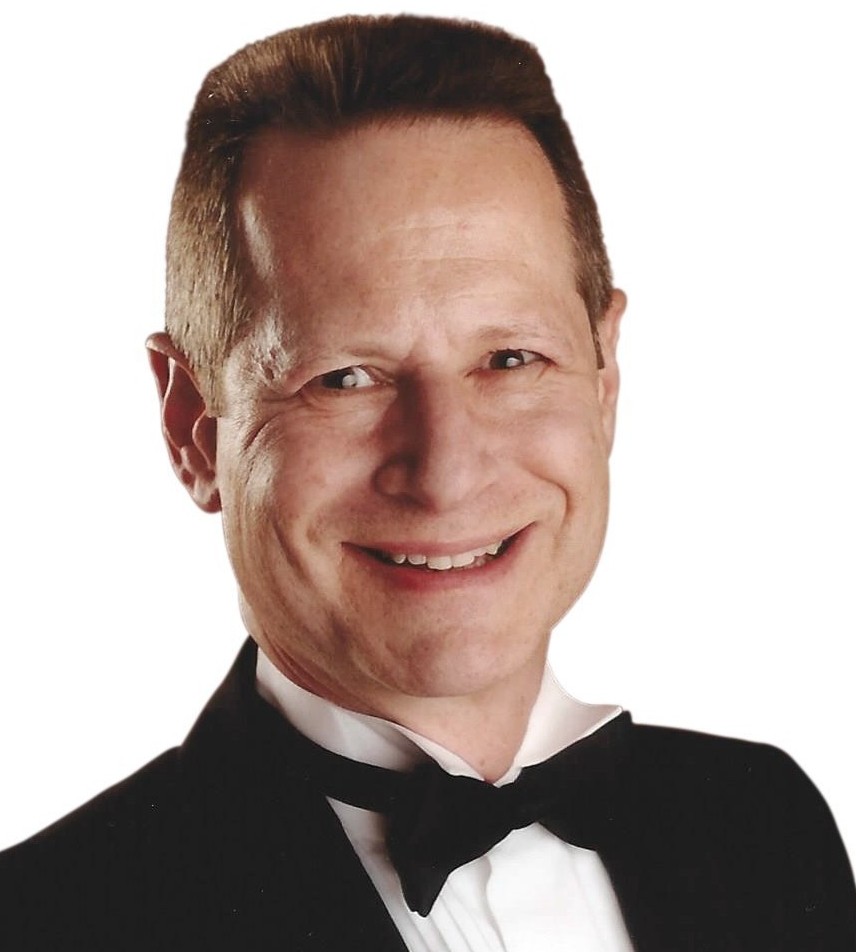 Board of Directors | Board of Advisors | Strategic Leadership
Please keep me in mind as your Executive Coach, openings for Senior Executive Engagements, and Board of Director openings. If you hear of anything within your network that you think might be a positive fit, I'd so appreciate if you could send a heads up my way. Email me: [email protected] or Schedule a call: Cliff Locks

#Healthcare #5G #BoardofDirectors #BoD #artificialintelligence #AI #innovation #IoT #virtualreality #vr #AR #augmentedreality #HR #executive #business #CXO #CEO #CFO #CIO #BoardofDirectors #executive doctors #doctor #medical #medicine #health #healthcare #hospital #medstudent #medschool #surgery #medicalschool #surgeon #hospitals #dentist #medicalstudent #futuredoctor #physician Contributors: Peter Diamandis and Clifford Locks #InvestmentCapitalGrowth
Next Data-Driven Healthtech Revolution System
Next Data-Driven Healthtech Revolution System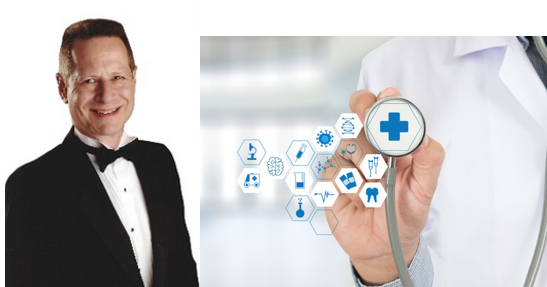 Increasing your healthspan (i.e. making 100 years old the new 60) will depend to a large degree on artificial intelligence.
Health Nucleus: Transforming 'Sick Care' to Healthcare
Much of today's healthcare system is actually sick care.
Most of us assume that we're perfectly healthy, with nothing going on inside our bodies, until the day we travel to the hospital writhing in pain only to discover a serious or life-threatening condition.
Chances are that your ailment didn't materialize that morning; rather, it's been growing or developing for some time. You simply weren't aware of it.
At that point, once you're diagnosed as "sick," our medical system engages to take care of you.
What if, instead of this retrospective and reactive approach, you were constantly monitored, so that you could know the moment anything was out of whack?
Better yet, what if you more closely monitored those aspects of your body that your gene sequence predicted might cause you difficulty? Think: your heart, your kidney, your breasts.
Such a system becomes personalized, predictive and possibly preventative.
This is the mission of the Health Nucleus platform built by Human Longevity, Inc. (HLI).
While not continuous — that will come later, with the next generation of wearable and implantable sensors — the Health Nucleus was designed to 'digitize' you once per year to help you determine whether anything is going on inside your body that requires immediate attention.
The Health Nucleus visit provides you with the following tests during a half-day visit:
Whole genome sequencing (30x coverage)
Whole body (non-contrast) MRI
Brain magnetic resonance imaging/angiography (MRI/MRA)
CT (computed tomography) of the heart and lungs
Coronary artery calcium scoring
Electrocardiogram
Echocardiogram
Continuous cardiac monitoring
Clinical laboratory tests and metabolomics
In late 2018, HLI published the results of the first 1,190 clients through the Health Nucleus.
The results were eye-opening — especially since these patients were all financially well-off, and already had access to the best doctors.
Following are the physiological and genomic findings in these clients who self-selected to undergo evaluation at HLI's Health Nucleus.
Physiological Findings [TG]
2 percent had previously unknown tumors detected by MRI
2.5 percent had previously undetected aneurysms detected by MRI
8 percent had cardiac arrhythmia found on cardiac rhythm monitoring, not previously known
9 percent had moderate-severe coronary artery disease risk, not previously known
16 percent discovered previously unknown cardiac structure/function abnormalities
30 percent had elevated liver fat, not previously known
Genomic Findings [TG]
24 percent of clients uncovered a rare (unknown) genetic mutation found on WGS
63 percent of clients had a rare genetic mutation with a corresponding phenotypic finding
In summary, HLI's published results found that 14.4 percent of clients had significant findings that are actionable, requiring immediate or near-term follow-up and intervention.
Long-term value findings were found in 40 percent of the clients we screened.
Long-term clinical findings include discoveries that require medical attention or monitoring but are not immediately life-threatening.
The bottom line: most people truly don't know their actual state of health.
The ability to take a fully digital deep dive into your health status at least once per year will enable you to detect disease at Stage 0 or Stage 1, when it is most curable.
Sensors, Wearables and Nanobots
Wearables, connected devices and quantified self apps will allow us to continuously collect enormous amounts of useful health information.
Wearables like the Quanttus wristband and Vital Connect can transmit your electrocardiogram data, vital signs, posture and stress levels anywhere on the planet.
In April 2017, Peter Diamandis and his team granted $2.5 million in prize money to the winning team in the Qualcomm Tricorder XPRIZE, Final Frontier Medical Devices.
Using a group of noninvasive sensors that collect data on vital signs, body chemistry and biological functions, Final Frontier integrates this data in their powerful, AI-based DxtER diagnostic engine for rapid, high-precision assessments.
Their engine combines learnings from clinical emergency medicine and data analysis from actual patients.
Google is developing a full range of internal and external sensors (e.g. smart contact lenses) that can monitor the wearer's vitals, ranging from blood sugar levels to blood chemistry.
In September 2018, Apple announced its Series 4 Apple Watch, including an FDA-approved mobile, on-the-fly ECG.
Granted its first FDA approval, Apple appears to be moving deeper into the sensing healthcare market.
Further, Apple is reportedly now developing sensors that can non-invasively monitor blood sugar levels in real time for diabetic treatment. IoT-connected sensors are also entering the world of prescription drugs.
Last year, the FDA approved the first sensor-embedded pill, Abilify MyCite.
This new class of digital pills can now communicate medication data to a user-controlled app, to which doctors may be granted access for remote monitoring.
Perhaps what is most impressive about the next generation of wearables and implantables is the density of sensors, processing, networking and battery capability that we can now cheaply and compactly integrate.
Take the second-generation OURA ring, for example, which focuses on sleep measurement and management.
The OURA ring looks like a slightly thick wedding band, yet contains an impressive array of sensors and capabilities, including:
2 infrared LED
1 infrared sensor
3 temperature sensors
1 accelerometer
a 6-axis gyro
a curved battery with a 7-day life
the memory, processing and transmission capability required to connect with your smartphone
Disrupting Medical Imaging Hardware
In 2018, we saw lab breakthroughs that will drive the cost of an ultrasound sensor to below $100, in a packaging smaller than most bandages, powered by a smartphone.
Dramatically disrupting ultrasound is just the beginning.
Nanobots & Nanonetworks
While wearables have long been able to track and transmit our steps, heart rate and other health data, smart nanobots and ingestible sensors will soon be able to monitor countless new parameters and even help diagnose disease.
Some of the most exciting breakthroughs in smart nanotechnology from the past year include:
Researchers from the École polytechnique fédérale de Lausanne (EPFL) and the Swiss Federal Institute of Technology in Zurich (ETH Zurich) demonstrated artificial microrobots that can swim and navigate through different fluids, independent of additional sensors, electronics or power transmission.
Researchers at the University of Chicago proposed specific arrangements of DNA-based molecular logic gates to capture the information contained in the temporal portion of our cells' communication mechanisms. Accessing the otherwise-lost time-dependent information of these cellular signals is akin to knowing the tune of a song, rather than solely the lyrics.
MIT researchers built micron-scale robots able to sense, record, and store information about their environment. These tiny robots, about 100 micrometers in diameter (approximately the size of a human egg cell), can also carry out preprogrammed computational tasks Engineers at University of California, San Diego developed ultrasound-powered nanorobots that swim efficiently through your blood, removing harmful bacteria and the toxins they produce.
But it doesn't stop there.
As nanosensor and nanonetworking capabilities develop, these tiny bots may soon communicate with each other, enabling the targeted delivery of drugs and autonomous corrective action.
Mobile Health
The OURA ring and the Series 4 Apple Watch are just the tip of the spear when it comes to our future of mobile health. This field, predicted to become a $102 billion market by 2022, puts an on-demand virtual doctor in your back pocket.
Step aside, WebMD.
In true exponential technology fashion, mobile device penetration has increased dramatically, while image recognition error rates and sensor costs have sharply declined.
As a result, AI-powered medical chatbots are flooding the market; diagnostic apps can identify anything from a rash to diabetic retinopathy; and with the advent of global connectivity, mHealth platforms enable real-time health data collection, transmission and remote diagnosis by medical professionals.
Already available to residents across North London, Babylon Health offers immediate medical advice through AI-powered chatbots and video consultations with doctors via its app.
Babylon now aims to build up its AI for advanced diagnostics and even prescription. Others, like Woebot, take on mental health, using Cognitive Behavioral Therapy in communications over Facebook Messenger with patients suffering from depression.
In addition to phone apps and add-ons that test for fertility or autism, the now-FDA-approved Clarius L7 Linear Array Ultrasound Scanner can connect directly to iOS and Android devices and perform wireless ultrasounds at a moment's notice.
Next, Healthy.io, an Israeli startup, uses your smartphone and computer vision to analyze traditional urine test strips — all you need to do is take a few photos.
With mHealth platforms like ClickMedix, which connects remotely located patients to medical providers through real-time health data collection and transmission, what's to stop us from delivering needed treatments through drone delivery or robotic telesurgery?
Welcome to the age of smartphone-as-a-medical-device.
Conclusion
With these DIY data collection and diagnostic tools, we save on transportation costs (time and money), and time bottlenecks.
No longer will you need to wait for your urine or blood results to go through the current information chain: samples sent to the lab, analyzed by a technician, results interpreted by your doctor, and only then relayed to you.
Just like the "sage-on-the-stage" issue with today's education system, healthcare has a "doctor-on-the-dais" problem.
Current medical procedures are too complicated and expensive for a layperson to perform and analyze on their own. The coming abundance of healthcare data promises to transform how we approach healthcare, putting the power of exponential technologies in the patient's hands and revolutionizing how we live.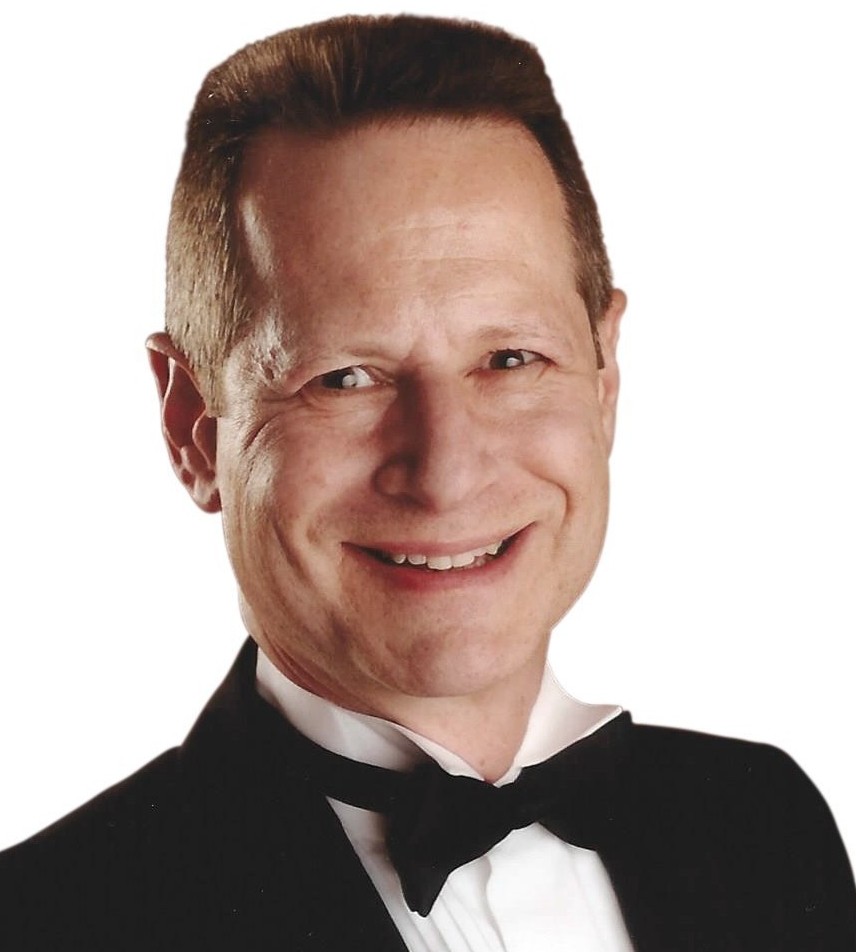 Please keep me in mind as your life coach, openings for senior executive engagements, and board openings. If you hear of anything within your network that you think might be a positive fit, I'd so appreciate if you could send a heads up my way. Email me:

[email protected]

or Schedule a call: Cliff Locks MedTech #pharma #innovation #HealthTech #biotech #biotechnology #science #biology #research #scientist #BoD #CEO #VC #WSJ #INC500 Contributor: Peter Diamandis
AI Augments Healthcare and Longevity
AI Augments Healthcare and Longevity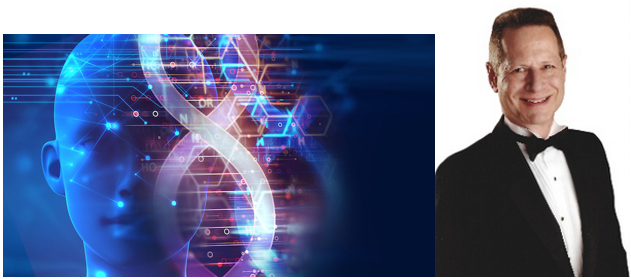 When it comes to the future of healthcare, perhaps the only technology more powerful than CRISPR is Artificial Intelligence.
Over the past five years, healthcare AI startups around the globe raised over $4.3 billion across 576 deals, topping all other industries in AI deal activity.
During this same period, the FDA has given 70 AI healthcare tools and devices 'fast-tracked approval' because of their ability to save both lives and money.
The pace of AI-augmented healthcare innovation is only accelerating.
In Part 3 of this blog series on Longevity & Vitality, I cover the different ways in which AI is augmenting our healthcare system, enabling us to live longer and healthier lives.
In this blog, I'll expand on:
Machine learning and drug design
Artificial Intelligence and Big Data in medicine
Healthcare, AI & China
Let's dive in.
Machine Learning in Drug Design
What if AI systems, specifically neural networks, could predict the design of novel molecules (i.e. medicines) capable of targeting and curing any disease?
Imagine leveraging cutting-edge artificial intelligence to accomplish with 50 people what the pharmaceutical industry can barely do with an army of 5,000.
And what if these molecules, accurately engineered by AIs, always worked? Such a feat would revolutionize our $1.3 trillion global pharmaceutical industry, which currently holds a dismal record of 1 in 10 target drugs ever reaching human trials.
It's no wonder that drug development is massively expensive and slow. It takes over 10 years to bring a new drug to market, with costs ranging from $2.5 billion to $12 billion.
This inefficient, slow-to-innovate, and risk-averse industry is a sitting duck for disruption in the years ahead.
One of the hottest startups in digital drug discovery today is Insilico Medicine.
Leveraging AI in its end-to-end drug discovery pipeline, Insilico Medicine aims to extend healthy longevity through drug discovery and aging research.
Their comprehensive drug discovery engine uses millions of samples and multiple data types to discover signatures of disease, identify the most promising protein targets, and generate perfect molecules for these targets.
These molecules either already exist or can be generated de novo with the desired set of parameters.
In late 2018, Insilico's CEO Dr. Alex Zhavoronkov announced the groundbreaking result of generating novel molecules for a challenging protein target with an unprecedented hit rate in under 46 days. This included both synthesis of the molecules and experimental validation in a biological test system — an impressive feat made possible by converging exponential technologies.
Underpinning Insilico's drug discovery pipeline is a novel machine learning technique called Generative Adversarial Networks (GANs), used in combination with deep reinforcement learning.
Generating novel molecular structures for diseases both with and without known targets, Insilico is now pursuing drug discovery in aging, cancer, fibrosis, Parkinson's disease, Alzheimer's disease, ALS, diabetes, and many others. Once rolled out, the implications will be profound.
Dr. Zhavoronkov's ultimate goal is to develop a fully automated Health-as-a-Service (HaaS) and Longevity-as-a-Service (LaaS) engine.
Once plugged into the services of companies from Alibaba to Alphabet, such an engine would enable personalized solutions for online users, helping them prevent diseases and maintain optimal health.
Insilico, alongside other companies tackling AI-powered drug discovery, truly represents the application of the 6 D's. What was once a prohibitively expensive and human-intensive process is now rapidly becoming digitized, dematerialized, demonetized and, perhaps most importantly, democratized.
Companies like Insilico can now do with a fraction of the cost and personnel what the pharmaceutical industry can barely accomplish with thousands of employees and a hefty bill to foot.
As discussed in Peter Diamandis blog on 'The Next Hundred-Billion-Dollar Opportunity,' Google's DeepMind has now turned its neural networks to healthcare, entering the digitized drug discovery arena.
In 2017, DeepMind achieved a phenomenal feat by matching the fidelity of medical experts in correctly diagnosing over 50 eye disorders.
And just a year later, DeepMind announced a new deep learning tool called AlphaFold. By predicting the elusive ways in which various proteins fold on the basis of their amino acid sequences, AlphaFold may soon have a tremendous impact in aiding drug discovery and fighting some of today's most intractable diseases.
Artificial Intelligence and Data Crunching
AI is especially powerful in analyzing massive quantities of data to uncover patterns and insights that can save lives.
Take WAVE, for instance.
Every year, over 400,000 patients die prematurely in U.S. hospitals as a result of heart attack or respiratory failure.
Yet these patients don't die without leaving plenty of clues. Given information overload, however, human physicians and nurses alone have no way of processing and analyzing all necessary data in time to save these patients' lives.
Enter WAVE, an algorithm that can process enough data to offer a six-hour early warning of patient deterioration.
Just last year, the FDA approved WAVE as an AI-based predictive patient surveillance system to predict and thereby prevent sudden death.
Another highly valuable yet difficult-to-parse mountain of medical data comprises the 2.5 million medical papers published each year.
For some time, it has become physically impossible for a human physician to read — let alone remember — all of the relevant published data.
To counter this compounding conundrum, Johnson & Johnson is teaching IBM Watson to read and understand scientific papers that detail clinical trial outcomes.
Enriching Watson's data sources, Apple is also partnering with IBM to provide access to health data from mobile apps.
One such Watson system contains 40 million documents, ingesting an average of 27,000 new documents per day, and providing insights for thousands of users.
After only one year, Watson's successful diagnosis rate of lung cancer has reached 90 percent, compared to the 50 percent success rate of human doctors.
But what about the vast amount of unstructured medical patient data that populates today's ancient medical system? This includes medical notes, prescriptions, audio interview transcripts, pathology and radiology reports.
In late 2018, Amazon announced a new HIPAA-eligible machine learning service that digests and parses unstructured data into categories, such as patient diagnosis, treatments, dosages, symptoms and signs.
Taha Kass-Hout, Amazon's senior leader in health care and artificial intelligence, told the WSJ that internal tests demonstrated that the software even performs as well as or better than other published efforts.
On the heels of this announcement, Amazon confirmed it was teaming up with the Fred Hutchinson Cancer Research Center to evaluate "millions of clinical notes to extract and index medical conditions."
Having already driven extraordinary algorithmic success rates in other fields, data is the healthcare industry's goldmine for future innovation.
Healthcare, AI & China
In 2017, the Chinese government published its ambitious national plan to become a global leader in AI research by 2030, with healthcare listed as one of four core research areas during the first wave of the plan.
Just a year earlier, China began centralizing healthcare data, tackling a major roadblock to developing longevity and healthcare technologies (particularly AI systems): scattered, dispersed, and unlabeled patient data.
Backed by the Chinese government, China's largest tech companies — particularly Tencent — have now made strong entrances into healthcare.
Just recently, Tencent participated in a $154 million megaround for China-based healthcare AI unicorn iCarbonX.
Hoping to develop a complete digital representation of your biological self, iCarbonX has acquired numerous U.S. personalized medicine startups.
Considering Tencent's own Miying healthcare AI platform — aimed at assisting healthcare institutions in AI-driven cancer diagnostics — Tencent is quickly expanding into the drug discovery space, participating in two multimillion-dollar, U.S.-based AI drug discovery deals just this year.
China's biggest, second-order move into the healthtech space comes through Tencent's WeChat. In the course of a mere few years, already 60 percent of the 38,000 medical institutions registered on WeChat allow patients to digitally book appointments through Tencent's mobile platform.
At the same time, 2,000 Chinese hospitals accept WeChat payments.
Tencent has additionally partnered with the U.K.'s Babylon Health, a virtual healthcare assistant startup whose app now allows Chinese WeChat users to message their symptoms and receive immediate medical feedback.
Similarly, Alibaba's healthtech focus started in 2016 when it released its cloud-based AI medical platform, ET Medical Brain, to augment healthcare processes through everything from diagnostics to intelligent scheduling.
Conclusion
As Nvidia CEO Jensen Huang has stated, "Software ate the world, but AI is going to eat software." Extrapolating this statement to a more immediate implication, AI will first eat healthcare, resulting in dramatic acceleration of longevity research and an amplification of the human healthspan.
Next week, I'll continue to explore this concept of AI systems in healthcare.
Particularly, I'll expand on how we're acquiring and using the data for these doctor-augmenting AI systems: from ubiquitous biosensors, to the mobile healthcare revolution, and finally, to the transformative power of the health nucleus.
As AI and other exponential technologies increase our healthspan by 30 to 40 years, how will you leverage these same exponential technologies to take on your Moonshots and live out your Massively Transformative Purpose?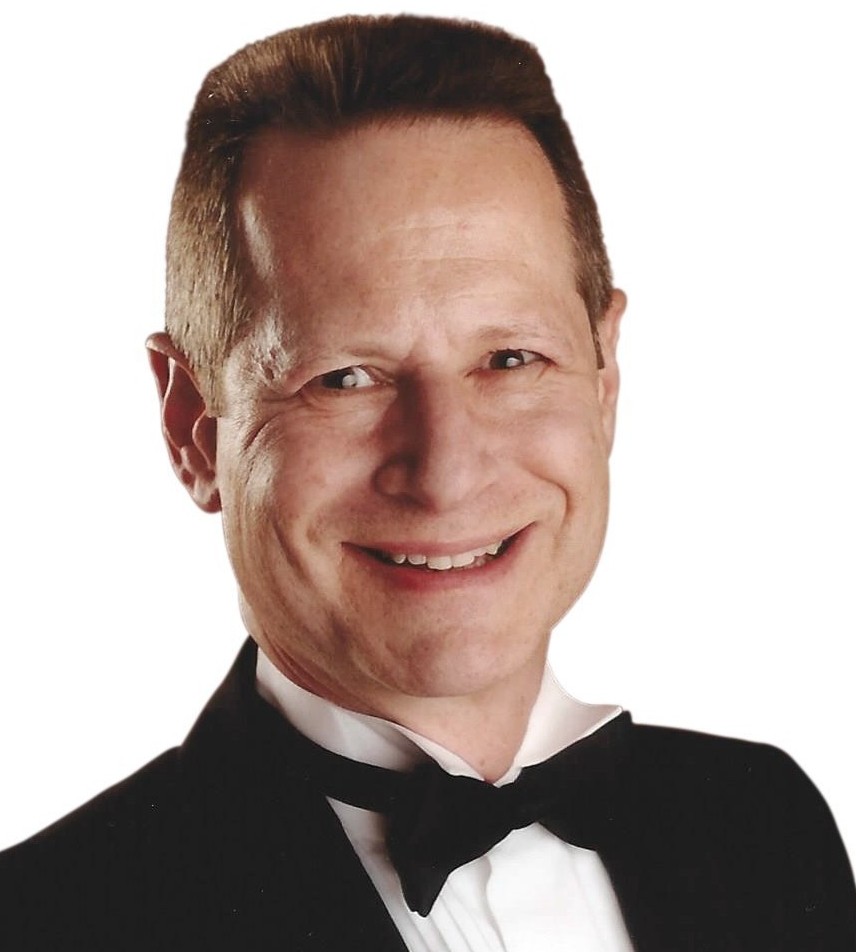 Please keep me in mind as your life coach, openings for senior executive engagements, and board openings. If you hear of anything within your network that you think might be a positive fit, I'd so appreciate if you could send a heads up my way. Email me: [email protected] or Schedule a call: Cliff Locks
MedTech #pharma #innovation #HealthTech #biotech #biotechnology #science #biology #research #scientist #BoD #CEO #VC #WSJ
Contributor: Peter Diamandis