Car Ownership is Changing
Car Ownership is Changing
In 2018, for the sixth straight year, Los Angeles earned the dubious honor of being the most gridlocked metropolis in the world, where the average driver spends 2.5 working weeks per year trapped in traffic.
And countless cities are close behind. For the average driver, dreams of being elevated above jammed freeways and flying—uninterrupted—to one's destination seem well out of reach. Yet these visions will soon become realities.
The era of the internal combustion engine (ICE) car is ending. From here on out, it's all about electric vehicles, autonomous ride-sharing, and flying fleets. The implications for society and the automotive industry are HUGE.
Death of Car Ownership as We Know IT
Painful for me to realize what is coming. I built five Auto Shows and sold them to Motor Trend. I love the automotive industry! https://www.motortrendautoshows.com/
We may have reached "peak ICE" production this past year.
Don't believe me? Oil demand is predicted to peak as early as 2021, according to Bloomberg New Energy Finance, and some experts suggest it may have already peaked.
Currently, electric vehicles displace the need for 350,000 barrels of oil each day. And long term, EVs are projected to disrupt demand of over 58,000,000 barrels of oil per day — a figure steadily on the rise as EV costs plummet.
Speeding to first place in today's transit race, EVs are set to win by sheer economic advantage, fast becoming the foundation for autonomous ride-sharing fleets of the future. As that happens, it will soon become un-economical and socially unacceptable for you to hold on to that old gas-guzzling car.
Next, we will see electric vehicles migrating to the skies.
By mid-2018, over US$1 billion had been invested by startups, VCs and aerospace giants in at least twenty-five different flying car companies. A dozen vehicles are being test-flown, while another dozen are at stages ranging from PowerPoint to prototype.
Let's explore the next era of transportation…
The Hardware is Here
Just this year, Uber hosted its third annual flying car conference, Uber Elevate, in Washington D.C. The event attracted a motley crew of power elites: CEOs, entrepreneurs, architects, designers, technologists, venture capitalists, government officials, and real estate magnates. Over a thousand in total, all gathered to witness the birth of a new industry.
Jeff Holden, Uber's (former) Chief Product Officer, initiated the conference with quite a vision.
"We've come to accept extreme congestion as part of our lives," says Holden. "In the U.S., we have the honor of being home to ten of the world's twenty-five most congested cities, costing us approximately $300 billion in lost income and productivity."
Uber aims to solve urban mobility by offering "aerial ridesharing" solutions, taking advantage of untapped air space just as New York City scaled buildings to the skies to combat increasing congestion on the ground.
Aerial ridesharing might sound like a sci-fi cliché, but Holden has a solid track record of disruptive innovation. In the late 1990s, he followed Jeff Bezos from New York to Seattle and became one of the earliest employees at Amazon, where he spearheaded Amazon Prime.
Next, Holden went to another disruptive startup, Groupon, and then on to Uber, where he's strung together a series of wins: UberPool, UberEats and, most recently and radically, Uber's self-driving car program.
So when Holden proposed an even zanier product line—that Uber take to the skies—what followed was no surprise: the company's leadership, as well as everybody else, took him seriously.
And for good reason. The theme of the Uber Elevate Summit isn't actually about flying cars. The cars are already here. Instead, the focus was path to scale. And the more critical point: that path is a lot shorter than many suspect.
As of last year, over twenty-five different flying car startups have secured upwards of $1 billion in aggregate funding.
Larry Page, co-founder and CEO of Alphabet, was among the first to envision eVTOL potential, personally funding two companies, Zee-Arrow and Kittyhawk.
Then there are established players like Boeing, Airbus, Embraer and Bell Helicopter (now just called 'Bell,' a reference to the future disappearance of the helicopter itself), who are also in on the game.
Thus, for the first time in history, we're past the point of talking about the possibility of flying cars. The cars are here.
Car Ownership Becomes Economically Irrational
"Uber's goal," according to Holden, "is to demonstrate flying car capability in 2020 and have aerial ridesharing fully operational in Dallas and LA by 2023." He goes even further: "Ultimately, we want to make it economically irrational to own and use a car."
How irrational? Let's look at the numbers.
Today, the marginal cost of car ownership—that is, not the purchase price, but everything else that goes with a car: gas, repairs, insurance, parking, etc.—is 49 cents per passenger mile. For comparison, a helicopter, which has many more problems than just cost, covers a mile for about $8.93.
For their 2020 launch, UberAir wants to reduce that per mile price to $5.73, then rapidly drive it down to $1.84. But it's Uber's long-term target that's the game-changer—44 cents per mile—or cheaper than the cost of driving.
And you get a lot per mile. The specs for Uber's proposed service are impressive. Their main interest is in "electric vertical take-off and landing vehicles"—or eVTOLs for short.
For an eVTOL to qualify for Uber's aerial ridesharing program, it must be able to carry one pilot and four passengers at a speed of over 150 mph for 3 continuous hours of operation.
While they envision 25 miles as their shortest flight (think Malibu to downtown Los Angeles), these requirements allow you to leap from northern San Diego to southern San Francisco in a single bound.
And Uber now boasts five partners who have committed to delivering eVTOLs that meet these specs, with another five or ten still to come.
Aerial Freeways
But the vehicles alone don't make car ownership irrational. So Uber has also partnered with NASA and the FAA to develop the air traffic management system to coordinate their flying fleet.
But beyond government players, Uber has additionally teamed up with architects, designers and real estate developers to create a string of "mega-skyports" needed for passengers to load and unload and for vehicles to take off and land.
To qualify as Uber-ready, a "mega-skyport" must be able to recharge vehicles, handle 1,000 take-offs and landings per hour (4,000 passengers) and occupy no more than three acres of land—which is small enough to sit atop old parking garages or the roofs of skyscrapers.
And according to Uber's calculations, a network 40 skyports strong, positioned strategically around a city, should be able to clear a million passengers an hour.
Implications
Put all this together and by 2030, you'll be able to order an on-demand aerial rideshare as easily as you do UberPool or UberEats. And if a century's worth of transportation adoption rates are to be trusted, urban aviation could be a central mode of getting from A to B in the course of a mere decade.
But all of this raises a fundamental question: Why now? After dreaming up Blade Runner hover cars and Back to the Future DeLorean DMC-12s for centuries, how will we be able to accomplish this mission within the next decade?
There are over a hundred different patents on file in the U.S. for "roadable aircraft." A handful have flown. Most have not. None have delivered on the promise of the Jetsons.
In fact, our frustration at this lack of delivery has become a meme unto itself. At the turn of the last century, in a now famous IBM commercial, comedian Avery Johnson asked: "It's the year 2000, but where are the flying cars? I was promised flying cars. I don't see any flying cars. Why? Why? Why?"
In 2011, in Peter Thiel's now famous manifesto, "What Happened To The Future," the prominent investor echoed this concern, writing: "We wanted flying cars, instead we got 140 characters."
Yet, as should be clear by now, the wait is over.
The Cars Are Here. And the infrastructure is coming fast. While we were sipping our lattes and checking our Instagram, science fiction became science fact.
Welcome to the age of mass genius.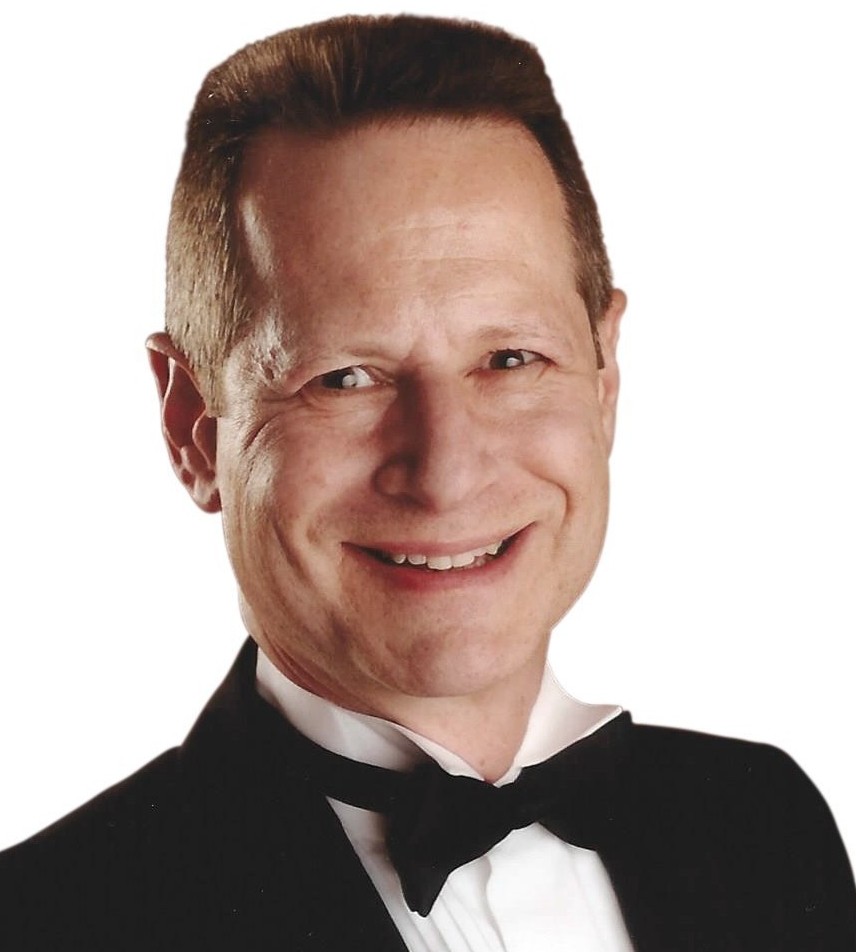 Board of Directors | Board of Advisors | Strategic Leadership
Please keep me in mind as your Executive Coach, openings for Senior Executive Engagements, and Board of Director openings. If you hear of anything within your network that you think might be a positive fit, I'd so appreciate if you could send a heads up my way. Email me: [email protected] or Schedule a call: Cliff Locks

#5G #Automotive #BoardofDirectors #BoD #artificialintelligence #AI #innovation #IoT #virtualreality #vr #AR #augmentedreality #HR #executive #business #CXO #CEO #CFO #CIO #BoardofDirectors #executive #success #work #follow #leadership #Engineering #corporate #office #entrepreneur #coaching #businessman #professional #excellence #development #motivation Contributors: Peter Diamandis and Clifford Locks #InvestmentCapitalGrowth
Five year forecast for transportation and energy, each is poised to disrupt major players and birth entirely new business models
Five year forecast for transportation and energy, each is poised to disrupt major players and birth entirely new business models
On the heels of energy abundance, we are additionally witnessing a new transportation revolution, which sets the stage for a future of seamlessly efficient travel at lower economic and environmental costs. In just five days, the Sun provides Earth with an energy supply exceeding all proven reserves of oil, coal, and natural gas. Capturing just 1 part in 8,000 of this available solar energy would allow us to meet 100 percent of our energy needs. This article includes a discussion of Hydrogen, which can be used both as a feedstock and an energy carrier.
Autonomous cars drive 1 billion miles on U.S. roads. Then 10 billion.
Alphabet's Waymo alone has already reached 10 million miles driven in the U.S. The 600 Waymo vehicles on public roads drive a total of 25,000 miles each day, and computer simulations provide an additional 25,000 virtual cars driving constantly. Since its launch in December, the Waymo One service has transported over 1,000 pre-vetted riders in the Phoenix area.
With more training miles, the accuracy of these cars continues to improve. Since last year, Waymo has decreased its disengagement rate by 50 percent, now achieving a rate of just one human intervention per 11,017 self-driven miles. Similarly, GM Cruise has improved its disengagement rate by 321 percent since last year, trailing close behind with only one human intervention per 5,025 miles self-driven.
Autonomous taxis as a service in top 20 U.S. metro areas.
Along with its first quarterly earnings released last week, Lyft recently announced that it would expand its Waymo partnership with the upcoming deployment of 10 autonomous vehicles in the Phoenix area. While individuals previously had to partake in Waymo's "early rider program" prior to trying Waymo One, the Lyft partnership will allow anyone to ride in a self-driving vehicle without a prior NDA.
Strategic partnerships will grow increasingly essential between automakers, self-driving tech companies, and rideshare services. Ford is currently working with Volkswagen, and Nvidia now collaborates with Daimler (Mercedes) and Toyota. Just last week, GM Cruise raised another $1.15 billion at a $19 billion valuation as the company aims to launch a ride-hailing service this year.
They're going to come to the Bay Area, Los Angeles, Houston, other cities with relatively good weather. In every major city within five years in the U.S. and in some other parts of the world, you're going to see the ability to hail an autonomous vehicle as a ride.
Cambrian explosion of vehicle formats.
If you look today at the average ridership of a taxi, a Lyft, or an Uber, it's about 1.1 passengers plus the driver. So, why do you need a large four-seater vehicle for that?
Small electric and Hydrogen, autonomous pods that seat as few as two people will begin to emerge, satisfying the majority of ride-hailing demands we see today. At the same time, larger communal vehicles will appear, such as Uber Express, that will undercut even the cheapest of transportation methods — buses, trams and the like. Finally, last-mile scooter transit (or simply short-distance walks) might connect you to communal pick-up locations.
By 2024, an unimaginably diverse range of vehicles will arise to meet every possible need, regardless of distance or destination.
Drone delivery for lightweight packages in at least one U.S. city.
Wing, the Alphabet drone delivery startup, recently became the first company to gain approval from the Federal Aviation Administration (FAA) to make deliveries in the U.S. Having secured approval to deliver to 100 homes in Canberra, Australia, Wing additionally plans to begin delivering goods from local businesses in the suburbs of Virginia.
The current state of drone delivery is best suited for lightweight, urgent-demand payloads like pharmaceuticals, thumb drives, or connectors. And as Amazon continues to decrease its Prime delivery times—now as speedy as a one-day turnaround in many cities—the use of drones will become essential.
Robotic factories drive onshoring of U.S. factories… but without new jobs.
The supply chain will continue to shorten and become more agile with the re-onshoring of manufacturing jobs in the U.S. and other countries. Naam reasons that new management and software jobs will drive this shift, as these roles develop the necessary robotics to manufacture goods. Equally as important, these robotic factories will provide a more humane setting than many of the current manufacturing practices overseas.
Top 5 Energy Breakthroughs (2019-2024)
First "1 cent per kWh" deals for solar and wind signed.
Ten years ago, the lowest price of solar and wind power fell between 10 to 12 cents per kilowatt hour (kWh), over twice the price of wholesale power from coal or natural gas.
Today, the gap between solar/wind power and fossil fuel-generated electricity is nearly negligible in many parts of the world. In G20 countries, fossil fuel electricity costs between 5 to 17 cents per kWh, while the average cost per kWh of solar power in the U.S. stands at under 10 cents.
Spanish firm Solarpack Corp Technological recently won a bid in Chile for a 120 MW solar power plant supplying energy at 2.91 cents per kWh. This deal will result in an estimated 25 percent drop in energy costs for Chilean businesses by 2021.
We will see the first unsubsidized 1.0 cent solar deals in places like Chile, Mexico, the Southwest U.S., the Middle East, and North Africa, and we'll see similar prices for wind in places like Mexico, Brazil, and the U.S. Great Plains.
Solar & Wind will reach >15 percent of U.S. electricity, and begin to drive all growth.
Just over 8 percent of energy in the U.S. comes from solar and wind sources. In total, 17 percent of American energy is derived from renewable sources, while a whopping 63 percent is sourced from fossil fuels, and 17 percent from nuclear.
Last year in the U.K., twice as much energy was generated from wind than from coal. For over a week in May, the U.K. went completely coal-free, using wind and solar to supply 35 percent and 21 percent of power, respectively. While fossil fuels remain the primary electricity source, this weeklong experiment highlights the disruptive potential of solar and wind power that major countries like the U.K. are beginning to emphasize.
Solar and wind are still a relatively small part of the worldwide power mix, only about 6 percent. Within five years, it's going to be 15 percent in the U.S. and more than close to that worldwide, "We are nearing the point where we are not building any new fossil fuel power plants."
It will be cheaper to build new solar/wind/batteries than to run on existing coal.
Last October, Northern Indiana utility company NIPSCO announced its transition from a 65 percent coal-powered state to projected coal-free status by 2028. Importantly, this decision was made purely on the basis of financials, with an estimated $4 billion in cost savings for customers. The company has already begun several initiatives in solar, wind, and batteries.
NextEra, the largest power generator in the U.S., has taken on a similar goal, making a deal last year to purchase roughly 7 million solar panels from JinkoSolar over four years. Leading power generators across the globe have vocalized a similar economic case for renewable energy.
ICE car sales have now peaked. All car sales growth will be electric and hydrogen.
While electric vehicles (EV) have historically been more expensive for consumers than internal combustion engine-powered (ICE) cars, EVs are cheaper to operate and maintain. The yearly cost of operating an EV in the U.S. is about $485, less than half the $1,117 cost of operating a gas-powered vehicle.
As Hydrogen fueling stations continue to expand, especially with the Evolve onsite technology, the upfront costs of Hydrogen vehicles will decline until a long-term payoff calculation is no longer required to determine which type of car is the better investment. Hydrogen will become the obvious choice.

The Hydrogen Council envisages that by 2030, 230–250TWh of surplus solar and wind energy could be converted to hydrogen. It suggests hydrogen could provide almost a fifth of total energy consumed by 2050, and cut carbon emissions by about six billion tonnes compared to today. Moreover, it will tackle the air pollution that is the scourge of so many industrialized nations.
Many experts believe that internal combustion engine (ICE)-powered vehicles peaked worldwide in 2018 and will begin to decline over the next five years, as has already been demonstrated in the past 5 months. At the same time, EVs and Hydrogen vehicles are expected to quadruple their market share to 1.6 percent this year.
New storage technologies will displace Li-ion batteries for tomorrow's most demanding applications.
Lithium ion batteries have dominated the battery market for decades, I anticipates new storage technologies will take hold for different contexts. Flow batteries and Hydrogen production, which can collect and store solar and wind power at large scales, will supply our electrical grids.
Final Thoughts
Major advancements in transportation and energy technologies will continue to converge over the next five years. A case in point, Tesla's recent announcement of its "robotaxi" fleet exemplifies the growing trend towards joint priority of sustainability and autonomy.
On the connectivity front, 5G and next-generation mobile networks will continue to enable the growth of autonomous fleets, many of which will soon run on renewable energy sources. This growth demands important partnerships between energy storage manufacturers, automakers, self-driving tech companies, and ridesharing services.
In the eco-realm, increasingly obvious economic advantages will catalyze consumer adoption of autonomous hydrogen and electric vehicles. In just five years, I predict that self-driving rideshare services will be cheaper than owning a private vehicle for urban residents. And by the same token, plummeting renewable, including clean hydrogen production energy costs will make these fuels far more attractive than fossil fuel-derived from electricity.
Today, Americans spend over 84 billion hours a year behind the steering wheel. Yet as universally optimized AI systems cut down on traffic, aggregate time spent in vehicles will decimate, while hours in your (or not your) car will be applied to any number of activities as autonomous systems steer the way. All the while, sharing an electric vehicle will cut down not only on your carbon footprint but on the exorbitant costs swallowed by your previous SUV. How will you spend this extra time and money? What new natural resources will fuel your everyday life? Please share your thoughts in the comments.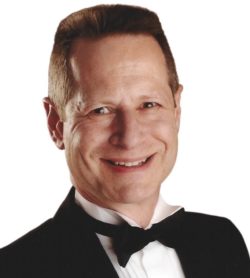 Please keep me in mind as your Executive Coach, openings for Senior Executive Engagements, Advisory Board, and Board of Director openings. If you hear of opportunities within your network that you think might be a positive fit, I'd so appreciate if you could send a heads up my way. Email me: [email protected] or Schedule a call: Cliff Locks
#innovation #Venture #Executive #CXO #CEO #CFO #BofD Contributors: Ramez Naam and Peter Diamandis