The Secret Skills of High Achievers. Yes, You Can Add Them to Fuel Your Success
The Secret Skills of High Achievers. Yes, You Can Add Them to Fuel Your Success
If you're like me, you know leaders who exemplify achievement. Perhaps you're one of them. These leaders work hard and smartly to reach their goals, excel in their fields, and rise to higher levels in their organizations. You also probably know people who seemed unstoppable in their rise but who stalled. While there could be many reasons for such downturns, when I see someone in that predicament, I think about their Emotional Intelligence (Korn Ferry).
Some aspects of my model of Emotional and Social Intelligence are fairly obvious. Of course, an emotionally intelligent person needs to be self-aware, have effective control of their emotions, and be able to empathize with others. Yet those are just three of 12 competencies my colleagues and I consider core Emotional Intelligence skills for any leader.
What is Achievement Orientation?
Those with a high level of Achievement Orientation (Korn Ferry) set high standards for themselves. They strive to improve their own performance by working toward measurable yet challenging goals. They have a passion for their work and explore new approaches to it, measure their performance, and stay optimistic.
But there's a catch; they need balance. Leaders skilled at this competency are able to use their personal drive to help a group or organization advance toward its goals. They're not just thinking about themselves. They can step back, see the larger effort, and succeed at what is needed. To do this, leaders need to draw on complementary competencies like Emotional Self-Awareness, Emotional Self-Control, and Empathy, along with Organizational Awareness, Coach and Mentor, and Teamwork.
Each provides skills to balance the drive to achieve. With Emotional Self-Awareness and Emotional Self-Control, (Korn Ferry) leaders recognize and manage their frustrations with others who aren't as inclined to push hard. Empathy helps them understand how others think and feel. Organizational Awareness provides the big picture of the team or organization and factors contributing to its performance. The Coach-and-Mentor and Teamwork competencies highlight skills in helping others work toward their own goals alongside the larger system's goals.
It's a multi-layered awareness and not an easy one to master when you think about the day-to-day challenges leaders experience. Every leader wants to be a star performer.
How to develop balance
The first step to balancing an overactive drive to achieve is to recognize it. The second step is to assess other skills that provide balance. The best way to understand our Emotional Intelligence is to get feedback from others whom we respect and trust, and who see us in action at work. Here is a great tool Daniel Goleman and Richard Boyatzis , along with Korn Ferry, develop the Emotional and Social Competencies Inventory, for $36 USD a 360-degree instrument. With ESCI, leaders hear from their colleagues about how well they're doing with each of the 12 competencies. The third step? Work on your own or with a coach to enhance your EI competencies.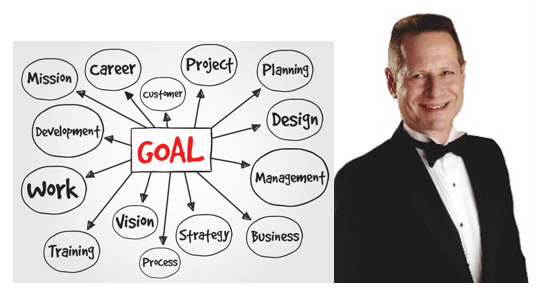 Please keep me in mind as your life coach, openings for senior executive engagements, and board openings. If you hear of anything within your network that you think might be a positive fit, I'd so appreciate if you could send a heads up my way. Email me: [email protected] or Schedule a call: Cliff Locks
OptimizeLife #Professionalpedia #TeamBuilder #CEO #CFO #COO #VP #success #beyourself #goals #entrepreneur #lifeisgood #Influencer #Successful #Business #WorkLife #OfficeLife #Work #Office #Inspiration #Marketing #Tips #Leadership #BusinessIntelligence
The Responsibilities Being At The Executive Conference Table
The Responsibilities Being At The Executive Conference Table
Most of us are made men and women; what exactly do you mean by that? Well it means we are now senior executives, we have been recognized by both our colleagues and seniors to deserve us getting an invite to make contributions during meetings. However, the trouble is most of us seems to be quite executives. Though we are now seated at the table, however we are at the table and we are not making important contribution. If you aspired to be in a senior position in your place of work, then it is about time you got your communication improved.
You can begin by promising yourself to contribute to the discussion even if it's just once in a meeting. However, you need to first relieve yourself of the pressure to make a brilliant contribution in every meeting. On the contrary, make a pledge to ask a question. Can that be really hard? Well if you are really observant, you will realize that meetings are avenue for discussing challenges and their disadvantages or the way out and their benefits. So you only need to ask a question either about the challenges or the solution. How terrible is the challenge? What will be the disadvantage if no action is taken? And if you want to ask questions about the solution, what are the advantages of taking this option, what will be our position, what will be our benefit? If your goal is to make progress in your profession, don't just occupy the table, be relevant at the table.
Please keep me in mind as your life coach, openings for senior executive engagements, and board openings. If you hear of anything within your network that you think might be a positive fit, I'd so appreciate if you could send a heads up my way. C[email protected] or use the below contact form.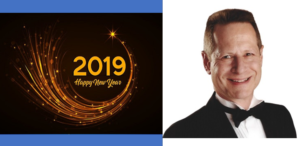 The Future of Work in the Age of Web 3.0
The Future of Work in the Age of Web 3.0
What is the future of work?
Is our future one of 'technological socialism' (where technology is taking care of our needs)?
Or is our future workplace completely virtualized, whereby we hang out at home in our PJ's while walking about our VR Corporate HQ?
This blog will look at the Future of Work during the age of Web 3.0… Examining scenarios in which AI, VR and the spatial web converge to transform every element of our career, from training, to execution, to free time.
In the past weeks,I explored the vast implications of Web 3.0 on news, media, smart advertising and personalized retail. You can see the blogs here: https://www.investmentcapitalgrowth.com/icg-blog/
A Quick Recap on Web 3.0:
While Web 1.0 consisted of static documents and read-only data (static web pages), Web 2.0 introduced multimedia content, interactive web applications, and participatorysocial media, all of these mediated by two-dimensional screens.
But over the next 2 to 5 years, the convergence of 5G, artificial intelligence, VR/AR, and a trillion-sensor economy will enable us to both map our physical world into virtual space and superimpose a digital data layer onto our physical environments.
Suddenly, all our information will be manipulated, stored, understood and experienced in spatial ways.
In this third installment of the Web 3.0 series, I'll be discussing the Spatial Web's vast implications for:
Professional Training
Delocalized Business & the Virtual Workplace
Smart Permissions & Data Security
Let's get started…
Virtual Training, Real-World Results….
Virtual and augmented reality have already begun disrupting the professional training market.
As projected by ABI Research, the enterprise VR training market is on track to exceed $6.3 billion in value by 2022.
Leading the charge Walmart has already implemented VR across 200Academy training centers, running over 45 modules and simulating everything from unusual customer requests to a Black Friday shopping rush.
Then in September 2018, Walmart committed to a 17,000-headsetorder of the Oculus Go to equip every U.S. Supercenter, neighborhood market, and discount store with VR-based employee training.
In the engineering world, Bell Helicopter is using VR to massively expedite development and testing of its latest aircraft, FCX-001. Partnering with Sector 5 Digital and HTC VIVE, Bell found it could concentrate a typical 6-year aircraft design process into the course of 6 months, turning physical mock-ups into CAD-designed virtual replicas.
But beyond the design process itself, Bell is now one of a slew of companies pioneering VR pilot tests and simulations with real-world accuracy. Seated in a true-to-life virtual cockpit,pilots have now tested countless iterations of the FCX-001 in virtual flight, drawing directly onto the 3D model and enacting aircraft modifications in real-time.
And in an expansion of our virtual senses, several key players are already working on haptic feedback. In the case of VR flight, French company Go Touch VR is now partnering with software developer Fly Inside on fingertip-mounted haptic tech for aviation.
Dramatically reducing time and trouble required for VR-testing pilots, they aim to give touch-based confirmation of every switch and dial activated on virtual flights, just as one would experience in a full-sized cockpit mockup. Replicating texture, stiffness and even the sensation of holding an object, these piloted devices contain a suite of actuators to simulate everything from a light touch to higher-pressured contact, all controlled by gaze and finger movements.
When it comes to other high-risk simulations, virtual and augmented reality have barely scratched the surface.
Firefighters can now combat virtual wildfires with new platforms like FLAIM Trainer or Target Solutions. And thanks to the expansion of medical AR/VR services like 3D4Medical or Echopixel, surgeons might soon perform operations on annotated organs and magnified incision sites, speeding up reaction times and vastly improving precision.
But perhaps most urgent, Web 3.0and its VR interface will offer an immediate solution for today's constant industry turnover and large-scale re-education demands.
VR educational facilities with exact replicas of anything from large industrial equipment to minute circuitry will soon give anyone a second chance at the 21st century job market.
Want to be an electric,autonomous vehicle mechanic at age 15? Throw on a demonetized VR module and learn by doing, testing your prototype iterations at almost zero cost and with no risk of harming others.
Want to be a plasma physicist and play around with a virtual nuclear fusion reactor? Now you'll be able to simulate results and test out different tweaks, logging Smart Educational Record credits in the process.
As tomorrow's career model shifts from a "one-and-done graduate degree" to continuous lifelong education, professional VR-based re-education will allow for a continuous education loop, reducing the barrier to entry for anyone wanting to enter a new industry.
But beyond professional training and virtually enriched, real-world work scenarios, Web 3.0 promises entirely virtual workplaces and blockchain-secured authorization systems.
Rise of the Virtual Workplace & Digital Data Integrity
In addition to enabling an annual $52 billion Virtual Goods marketplace, the Spatial Web is also giving way to "virtual company headquarters" and completely virtualized companies, where employees can work from home or any place on the planet.
Too good to be true? Check out an incredible publicly listed company called eXp Realty.
Launched on the heels of the 2008 financial crisis, eXp Realty beat the odds, going public this past May and surpassing a $1B market cap on day one of trading.
But how? Opting for a demonetized virtual model, eXp's founder Glenn Sanford decided to ditch brick and mortar from the get-go, instead building out an online virtual campus for employees,contractors and thousands of agents.
And after years of hosting team meetings, training seminars, and even agent discussions with potential buyers through 2D digital interfaces, eXp's virtual headquarters went spatial.
What is eXp's primary corporate value? FUN! And Glenn Sanford's employees love their jobs.
In a bid to transition from 2Dinterfaces to immersive, 3D work experiences, virtual platform VirBELA built out the company's office space in VR, unlocking indefinite scaling potential and an extraordinary new precedent:
Foregoing any physical locations for a centralized VR campus, eXp Realty has essentially thrown out all overhead and entered a lucrative market with barely any upfront costs.
Delocalize with VR, and you can now hire anyone with Internet access (right next door or on the other side of the planet), redesign your corporate office every month, throw in an ocean-view office or impromptu conference room for client meetings, and forget about guzzled-up hours in traffic.
Throw in the Spatial Web's fundamental blockchain-based data layer, and now cryptographically secured virtual IDs will let you validate colleagues' identities or any of the virtual avatars we will soon inhabit.
This becomes critically important for spatial information logs — keeping incorruptible records of who's present at a meeting, which data each person has access to and AI-translated reports of everything discussed and contracts agreed to.
But as I discussed in a previous Spatial Web blog, not only will Web 3.0 and VR advancements allow us to build out virtual worlds, but we'll soon be able to digitally map our real-world physical offices or entire commercial high rises too.
As data gets added and linked to any given employee's office, conference room or security system, we might then access online-merge-offline environments and information through augmented reality.
Imaging showing up at your building's concierge and your AR glasses automatically check you into the building, authenticating your identity and pulling up any reminders you've linked to that specific location.
You stop by a friend's office,and his smart security system lets you know he'll arrive in an hour. Need to book a public conference room that's already been scheduled by another firm's marketing team? Offer to pay them a fee and, once accepted, a smart transaction will automatically deliver a payment to their company account.
With blockchain-verified digital identities, spatially logged data and virtually manifest information, business logistics take a fraction of the time, operations grow seamless and corporate data will be safer than ever.
Final Thoughts
While converging technologies slash the lifespan of Fortune 500 companies, bring on the rise of vast new industries and transform the job market, Web 3.0 is changing the way we work, where we work and who we work with.
Life-like virtual modules are already unlocking countless professional training camps, modifiable in real-time and easily updated, including Peter Diamandis' Singularity University.

Virtual programming and blockchain-based authentication are enabling smart data logging, identity protection and on-demand smart asset trading.
And VR/AR-accessible worlds (and corporate campuses) not only demonetize, dematerialize, and delocalize our everyday workplaces, but enrich our physical worlds with AI-driven, context-specific data.
Welcome to the Spatial Web workplace.
Please keep me in mind as your life coach, openings for senior executive engagements, and board openings. If you hear of anything within your network that you think might be a positive fit, I'd so appreciate if you could send a heads up my way. [email protected]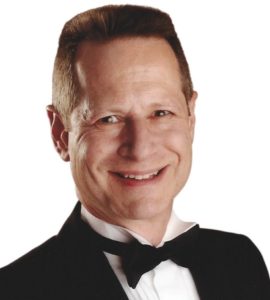 Contributor: Peter Diamandis
Web 3.0 is Transforming Media & Retail
Web 3.0 is Transforming Media & Retail
Converging exponential technologies will transform media, advertising and the retail world. The world we see, through our digitally enhanced eyes, will multiply and explode with intelligence, personalization and brilliance.
This is the age of Web 3.0.
Last week, I discussed the what and how of Web 3.0 (also known as the Spatial Web), walking through its architecture and the converging technologies that enable it.
To recap, while Web 1.0 consisted of static documents and read-only data, Web 2.0 introduced multimedia content, interactive web applications, and participatory social media, all of these mediated by two-dimensional screens — a flat web of sensory confined information.
During the next 2 to 5 years, the convergence of 5G, AI, a trillion sensors and VR/AR will enable us to both map our physical world into virtual space and superimpose a digital layer onto our physical environments.
Web 3.0 is about to transform everything from the way we learn and educate, to the way we trade (smart) assets, to our interactions with real and virtual versions of each other.
And while users grow rightly concerned about data privacy and misuse, the Spatial Web's use of blockchain in its data and governance layer will secure and validate our online identities, protecting everything from your virtual assets to personal files.
In this second installment of the Web 3.0 series, I'll be discussing the Spatial Web's vast implications for a handful of industries:
News & Media Coverage
Smart Advertising
Personalized Retail
Let's dive in.
Transforming Network News with Web 3.0
News media is big business. Just last year, global news media (including print) generated over 150 billion USD in circulation and advertising revenue.
The news we listen to impacts our mindset. Listen to dystopian news on violence, disaster and evil, and you'll more likely be searching for a cave to hide in, rather than technology for the launch of your next business.
Today, different news media present starkly different realities of everything from foreign conflict to domestic policy. And outcomes are consequential. What reporters and news corporations decide to show or omit of a given news story plays a tremendous role in shaping the beliefs and resulting values of entire populations and constituencies.
But what if we could have an objective benchmark for today's news, whereby crowdsourced and sensor-collected evidence allows you to tour the site of journalistic coverage, determining for yourself the most salient aspects of a story?
Enter mesh networks, AI, public ledgers, and virtual reality.
While traditional networks rely on a limited set of wired access points (or wireless hotspots), a wireless mesh network can connect entire cities via hundreds of dispersed nodes that communicate with each other and share a network connection non-hierarchically.
In short, this means that individual mobile users can together establish a local mesh network using nothing but the compute power in their own devices.
Take this a step further, and a local population of strangers could collectively broadcast countless 360-degree feeds across a local mesh network.
Imagine a scenario in which protests break out across the country, each cluster of activists broadcasting an aggregate of 360-degree videos, all fed through photogrammetry AIs that build out a live hologram of the march in real time. Want to see and hear what the NYC-based crowds are advocating for? Throw on some VR goggles and explore the event with full access.
Or cue into the southern Texan border to assess for yourself the handling of immigrant entry and border conflicts.
Take a front seat in the Capitol during tomorrow's Senate hearing, assessing each Senator's reactions, questions and arguments without a Fox News or CNN filter.
Or if you're short on time, switch on the holographic press conference and host 3D avatars of live-broadcasting politicians in your living room.
We often think of modern media as taking away consumer agency, feeding tailored and often partisan ideology to a complacent audience.
But as wireless mesh networks and agnostic sensor data allow for immersive VR-accessible news sites, the average viewer will necessarily become an active participant in her own education of current events.
And with each of us interpreting the news according to our own values, I envision a much less polarized world. A world in which civic engagement, moderately reasoned dialogue, and shared assumptions will allow us to empathize and make compromises.
The future promises an era in which news is verified and balanced; wherein public ledgers, AI and new web interfaces bring you into the action and respect your intelligence — not manipulate your ignorance.
Web 3.0 Reinventing Advertising
Bringing about the rise of 'user-owned data' and self-established permissions, Web 3.0 is poised to completely disrupt digital advertising — a global industry worth over 192 billion USD.
Currently, targeted advertising leverages tomes of personal data and online consumer behavior to subtly engage you with products you might not want, or sell you on falsely advertised services promising inaccurate results.
With a new Web 3.0 data and governance layer, however, distributed ledger technologies will require advertisers to engage in more direct interaction with consumers, validating claims and upping transparency.
And with a data layer that allows users to own and authorize third-party use of their data, blockchain also holds extraordinary promise to slash not only data breaches and identity theft, but covert advertiser bombardment without your authorization.
Accessing crowdsourced reviews and AI-driven fact-checking, users will be able to validate advertising claims more efficiently and accurately than ever before, potentially rating and filtering out advertisers in the process. And in such a streamlined system of verified claims, sellers will face increased pressure to compete more on product and rely less on marketing.
But perhaps most exciting is the convergence of artificial intelligence and augmented reality.
As Spatial Web networks begin to associate digital information with physical objects and locations, products will begin to "sell themselves." Each with built-in smart properties, products will become hyper-personalized, communicating information directly to users through Web 3.0 interfaces.
Imagine stepping into a department store in pursuit of a new web-connected fridge. As soon as you enter, your AR goggles register your location and immediately grant you access to a populated register of store products.
As you move closer to a kitchen set that catches your eye, a virtual salesperson — whether by holographic video or avatar — pops into your field of view next to the fridge you've been examining and begins introducing you to its various functions and features. You quickly decide you'd rather disable the avatar and get textual input instead, and preferences are reset to list appliance properties visually.
After a virtual tour of several other fridges, you decide on the one you want and seamlessly execute a smart contract, carried out by your smart wallet and the fridge. The transaction takes place in seconds, and the fridge's blockchain-recorded ownership record has been updated.
Better yet, you head over to a friend's home for dinner after moving into the neighborhood. While catching up in the kitchen, your eyes fixate on the cabinets, which quickly populate your AR glasses with a price-point and selection of colors.
But what if you'd rather not get auto-populated product info in the first place? No problem!
Now empowered with self-sovereign identities, users might be able to turn off advertising preferences entirely, turning on smart recommendations only when they want to buy a given product or need new supplies.
And with user-centric data, consumers might even sell such information to advertisers directly. Now, instead of Facebook or Google profiting off your data, you might earn a passive income by giving advertisers permission to personalize and market their services. Buy more, and your personal data marketplace grows in value. Buy less, and a lower-valued advertising profile causes an ebb in advertiser input.
With user-controlled data, advertisers now work on your terms, putting increased pressure on product iteration and personalizing products for each user.
This brings us to the transformative future of retail.
Personalized Retail – Power of the Spatial Web
In a future of smart and hyper-personalized products, I might walk through a virtual game space or a digitally reconstructed Target, browsing specific categories of clothing I've predetermined prior to entry.
As I pick out my selection, my AI assistant hones its algorithm reflecting new fashion preferences, and personal shoppers — also visiting the store in VR — help me pair different pieces as I go.
Once my personal shopper has finished constructing various outfits, I then sit back and watch a fashion show of countless Peter avatars with style and color variations of my selection, each customizable.
After I've made my selection, I might choose to purchase physical versions of 3 outfits and virtual versions of 2 others for my digital avatar. Payments are made automatically as I leave the store, including a smart wallet transaction made with the personal shopper at a per-outfit rate (for only the pieces I buy).
Already, several big players have broken into the VR market. Just this year, Walmart has announced its foray into the VR space, shipping 17,000 Oculus Go VR headsets to Walmart locations across the U.S.
And just this past January, Walmart filed two VR shopping-related patents. In a new bid to disrupt a rapidly changing retail market, Walmart now describes a system in which users couple their VR headset with haptic gloves for an immersive in-store experience, whether at 3am in your living room or during a lunch break at the office.
But Walmart is not alone. Big e-commerce players from Amazon to Alibaba are leaping onto the scene with new software buildout to ride the impending headset revolution.
Beyond virtual reality, players like IKEA have even begun using mobile-based augmented reality to map digitally replicated furniture in your physical living room, true to dimension. And this is just the beginning….says Peter Diamandis.
As AR headset hardware undergoes breakneck advancements in the next 2 to 5 years, we might soon be able to project watches onto our wrists, swapping out colors, styles, brand and price points.
Or let's say I need a new coffee table in my office. Pulling up multiple models in AR, I can position each option using advanced hand-tracking technology and customize height and width according to my needs. Once the smart payment is triggered, the manufacturer prints my newly customized piece, droning it to my doorstep. As soon as I need to assemble the pieces, overlaid digital prompts walk me through each step, and any user confusions are communicated to a company database.
Perhaps one of the ripest industries for Spatial Web disruption, retail presents one of the greatest opportunities for profit across virtual apparel, digital malls, AI fashion startups and beyond.
Please keep me in mind as your life coach, openings for senior executive engagements, and board openings. If you hear of anything within your network that you think might be a positive fit, I'd so appreciate if you could send a heads up my way. [email protected]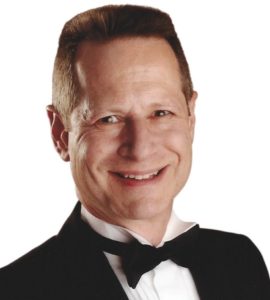 Cliff Locks Host Angel Investors Network Podcast with Zvi Band is the CEO and Founder Contactually, one of the fastest growing companies on the INC 5000 list, listed at 513; raised $17.8 million in investors' funds.
Cliff Locks Host Angel Investors Network Podcast with Zvi Band is the CEO and Founder Contactually, one of the fastest growing companies on the INC 5000 list, listed at 513; raised $17.8 million in investors' funds.
Contactually is a leader in business software, Zvi, and his team early on recognized software is something, people are forced to use, not enjoy using. This is a challenge. Zvi knew that needed to change. So, his team doesn't design its software products to fit into an existing mold; they design it to help people with their work. Contactually software identifies past clients and others in the users' contact sphere of influence and prioritizes relationships with them. Their customers are seeing a 42% increase in Gross Income. That's huge.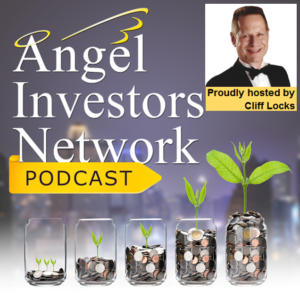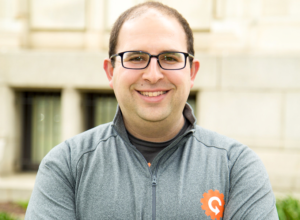 Visionary Analysis – Are You Ready for the Fastest Internet Connection in the World
Visionary Analysis – Are You Ready for the Fastest Internet Connection in the World
In the next 6 years, 4 billion "New Consumers" are about to be connected to the World Wide Web, at Gigabit connection speeds, at near zero-cost.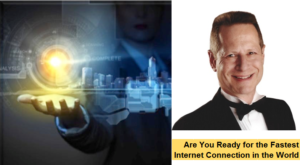 By 2024, we are connecting every person on Earth to the web with bandwidths far beyond what Fortune 500 CEOs and heads of nations had daily access to just a couple of decades back.
This revolution will ignite a renaissance of innovation, and once again transform our planet.
In the next 4 to 7 years, every person on Earth will gain access to the world's information.
What will these 4.2 billion new consumers discover? What will they consume? What new companies will they build? What industries will they disrupt?
We've already seen unprecedented acceleration of network growth and connectivity. But as the other half of our planet plugs into the web, this acceleration will only accelerate.
So where are we going and how are we getting there?
Networks are currently being deployed in 3 different areas:
5G, ushering in a wireless world
Balloons connecting all 8 billion of us from the atmosphere
Space-based networks
Let's dive in…
5G for Gigabit Connection Speeds, Worldwide
The jump from 3G to 4G brought you the revolutionary era of smartphones, mobile banking and e-commerce.
But if you thought that was big, think again.
With plans for wide-scale deployment in 2020, 5G will be 100X faster than 4G, and 10X faster than your average broadband connection.
To get a sense of what that actually means, imagine downloading a movie on your phone in a matter of seconds —or better yet, having your autonomous vehicle communicate with smart city sensors in real time.
With 1 to 10 Gbps connection speeds, 5G is at the core of tomorrow's trillion-sensor economy.
Powering autonomous vehicles, smart factories (IIoT), remotely controlled drones, VR and AR, in-home IoT, and the world's first smart cities, 5G is about to allow every person on the planet to tap into data from billions of sensors around the globe.
It's the promise of on-demand knowledge for anyone, anywhere, anytime.
As Peter Diamandis and his friend and former Qualcomm CTO Matt Grob explains, "5G networks will allow you to measure 100,000 sensors in a city block."
Imagine the extraordinary possibilities that such a smart world could unlock. No question about your environment is unanswerable, and answers are less than a split second away.
With companies like Qualcomm and Intel leading the charge, some estimates put 5G infrastructure spending at over $326 billion by 2025.
And while major players are linking the world's devices and sensors at gigabit connection speeds on the ground, others are working from the atmosphere.
As Google places high-altitude balloons in the stratosphere, SpaceX is beginning to populate space with constellations of Internet-transmitting satellites.
Balloons Blanketing the Earth
With balloons and drones hovering about 20 to 50 kilometers off the ground, companies like Google are working to connect 4 billion people to the web at unprecedented speeds.
Coming out of Google's X — commonly known as the 'Moonshot Factory' — Google Loon is building out balloons that can direct themselves up and down the stratosphere, creating an aerial wireless network with up to 4G LTE connection capacities.
Project Loon has essentially redesigned the key components of a cell tower to be light and durable enough for a 15x12m balloon navigating 20 kilometers above the Earth's surface.
Powered by solar panels that charge their batteries, Loon's balloons are guided using predictive models of wind patterns and decision-making algorithms. Depending on where coverage is needed, balloons are quickly navigated into the right wind stream for directed migration.
Each with a coverage area of 5,000 square kilometers, balloons can be deployed in no time. Using custom-built Autolaunchers, Project Loon can now fill and launch a new balloon into its network every 30 minutes, per crane.
And by August of last year, Google had shown data transmission between balloons over 100 kilometers apart (in the stratosphere) and back down to Earth with connection speeds of up to 10 Mbps, directly to LTE phones on the ground.
Having successfully provided connectivity to over 100,000 Puerto Ricans after Hurricane Maria in 2017, Loon aims to put thousands of balloons in the stratosphere, giving you connectivity anywhere on the planet.
But Alphabet isn't alone. Travel out another several thousand kilometers, and companies from OneWeb to SpaceX are powering satellite networks in the thousands.
Space-Based Networks
Imagine a swarm of thousands of satellites, migrating across the horizon, delivering a constant stream of broadband to the most remote corners of the globe.
Now imagine this as early as 2020. With OneWeb and SpaceX deploying satellite constellations in low Earth orbit, science fiction is only years away.
Backed by billions in funding from Qualcomm, Richard Branson and SoftBank, among other investors, OneWeb is working on a constellation of about 1,980 satellites in total.
Aiming to be fully operational by the mid-2020s, OneWeb's initial constellation is set to offer download speeds of up to 50 Mbps worldwide.
In the meantime, OneWeb founder Greg Wyler has projected that customers will start receiving 500 Mbps of bandwidth in 2019 as OneWeb's second generation satellites aim for 2.5 Gbps by 2021.
And just this past June, the satellite broadband company received Federal Communications Commission (FCC) approval to serve U.S. customers with a constellation of 720 satellites.
But OneWeb isn't stopping there. Using Amazon's Blue Origin rockets to launch their satellites into space, OneWeb is gearing up for Round 2, recently requesting FCC approval of another 1,260 satellites, aiming for global, high-speed broadband.
With targets of "connecting every unconnected school" by 2022, OneWeb hopes to entirely "bridge the digital divide" by 2027.
And beyond OneWeb, we've already seen SpaceX launch numerous satellites into orbit aboard its Falcon 9 this year.
Charging full speed ahead with its ambitious project Starlink, SpaceX has unveiled plans for a 4,425 satellite constellation in low Earth orbit to cover the globe with megabit and gigabit speeds.
Finally granted a license from the FCC in March 2018 to operate an array of broadband internet satellites, SpaceX has been predicted to gain over 40 million subscribers for Starlink by 2025, translating to about $30 billion in revenue.
But while revenue potential and connection speeds skyrocket, one primary challenge to satellite internet is latency.
Even with strong broadband, it takes much more time for communications to travel to a satellite and back than via terrestrial connections.
But as OneWeb and Starlink jump onto the scene, their low Earth orbit constellations are predicted to offer broadband speeds with unprecedentedly low latency. As of 2016, OneWeb's constellation was designed to have just 30 milliseconds of latency — a remarkable leap for satellites.
And with satellites placed closer to Earth, Starlink shows promise for much lower latency in the long-term. In addition to its initial 4,425 satellite constellation at about 1,150 kilometers above Earth, Starlink plans to place another 7,500+ satellites even closer at 340 kilometers in altitude.
As tweeted by Musk, the two experimental satellites deployed from one of SpaceX's Falcon 9 rockets, "TinTin A [and TinTin B] are both closing the link to ground with phased array at high bandwidth, low latency (25ms)."
And with SpaceX's intended proximity to Earth, latency delays would only continue to plummet, one day reaching comparability to current cable and fiber response times. As explained by SpaceX VP Patricia Cooper to the U.S. Senate Chamber of Commerce, Starlink's network would provide 25ms latency and 1 Gbps speeds.
But it doesn't stop there.
Zoom out another several thousand kilometers and you've reached O3b's fleet.
Working at an altitude about 8,000 kilometers above the Earth, O3b — or "Other 3 Billion" — has already built out an initial fleet of 16 satellites, including 4 new ones launched just this past spring.
It's already provided connectivity to multiple small island nations, but O3b is only getting started. Partnering with Boeing, O3b plans to launch an upgraded network in 2021, an 'mPower network' set to become the first 'multi-terabit' satellite constellation in space.
(As of September 2017, Boeing Satellite Systems International agreed to build a fleet of seven superpowered satellites to provide connectivity from medium Earth orbit for SES' O3b network.)
Ushering in a new era, SES promises the "most powerful, flexible, and scalable satellite-based network ever, [delivering] multiple terabits of throughput to connect exponentially more people."
Having contracted its first O3b mPower partner, Boeing Satellite Systems, SES's constellation is planned to have 30,000 fully shapeable and steerable beams, which can be shifted in real time to align with consumers' changing needs and connectivity demands.
Offering coverage to almost 400 million square kilometers — four-fifths of the Earth's surface — O3b mPower could become the most bandwidth-efficient system ever.
Combined, these privately run fleets could one day meet the internet traffic needs of entire countries, far-flung islands smattering the Earth, and the most remote of peoples, now accessing a trillion-sensor economy on-demand, and at historic speeds.
The Big Picture
With 5G on the ground, balloons in the air and private satellites blanketing the Earth from space, we are on the verge of connecting every person on the planet with gigabit connection speeds at de minimis cost.
As 5G electrifies a world of trillions of sensors and devices, we're about to live in a world where anyone anywhere can have access to the world's knowledge, crowdfund ready capital across 8 billion potential investors, and 3D print on the cloud.
And as the population of online users doubles, we're about to witness perhaps the most historic acceleration of progress and technological innovation known to man. Thank you Peter Diamandis for sharing your wisdom!
Contributor: Peter Diamandis
Elon Musk's entrepreneurial success, exponential entrepreneur you can emulate
Elon Musk's entrepreneurial success, exponential entrepreneur you can emulate
A good friend, Peter Diamandis did an interview recently where he was asked to deconstruct Elon Musk's entrepreneurial success.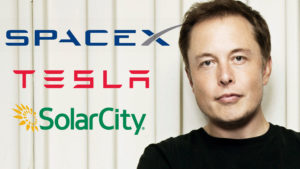 Having known Musk for 17 years, we've had the chance to watch his meteoric rise into someone who is arguably the greatest entrepreneur of our age.
In this blog, I'll share what we've learned from Musk — lessons that I believe every exponential entrepreneur must emulate.
We've broken these lessons into 3 sections:
Deep-rooted passion
A crystal-clear massively transformative purpose
First-principles thinking
Let's dive in.
Deep-Rooted Passion
"I didn't go into the rocket business, the car business, or the solar business thinking, 'This is a great opportunity.' I just thought, in order to make a difference, something needed to be done. I wanted to create something substantially better than what came before." – Elon Musk
Musk only tackles those problems where he has deep rooted passion and conviction.
After selling PayPal, with $165M in his pocket, Musk set out to pursue three Moonshots, and subsequently built three multibillion-dollar companies: SolarCity, Tesla and SpaceX.
This passion allowed him to push forward through extraordinarily difficult times and take big risks.
You might think it was always easy for Musk, but back in 2008 he was at a lowest low: SpaceX had just experienced its third consecutive failure of the Falcon-1 launch vehicle, Tesla was out of money, SolarCity was not getting financed, and Musk was going through a divorce. Musk borrowed money for basic living. Traumatic times.
Despite the 2008 economic crisis at the time, he bet every penny he had, and eventually everything turned around.
Ultimately, it was his passion, refusal to give up, and grit/drive that allowed him to ultimately succeed and begin to impact the world at a significant scale.
A "Crystal Clear" Massively Transformative Purpose
Part of Musk's ability to motivate his team to do great things is his crystal-clear Massively Transformative Purpose, which drives each of his companies.
As I always say, social movements, rapidly growing organizations, and remarkable breakthroughs in science and technology are all backed by a powerful MTP.
Musk's MTP for Tesla and SolarCity is to accelerate the world's transition to sustainable energy.
To this end, every product Tesla brings to market is focused on this vision and backed by a Master Plan Musk wrote over 10 years ago.
Elon's MTP for SpaceX is to backup the biosphere by making humanity a multiplanet species.
Elon has been preaching this since the founding of SpaceX back in 2002 even when he was experiencing numerous rocket failures.
"I think fundamentally the future is vastly more exciting and interesting if we're a spacefaring civilization and a multiplanet species than if we're or not. You want to be inspired by things. You want to wake up in the morning and think the future is going to be great. And that's what being a spacefaring civilization is all about." – Elon Musk
These MTPs are like a north star for Elon and his employees.
They keep all efforts focused and aligned, which helps his organizations grow cohesively even in times of chaos.
First Principles Thinking
First principles thinking is a mode of inquiry stolen from physics designed to relentlessly pursue the foundations of any given problem from fundamental truths.
Elon has deployed this thinking strategy to give himself an unfair advantage when developing new batteries, a key component for both Tesla and SolarCity.
Here is Elon describing first principles thinking in this 2012 interview with Kevin Rose:
"I think it is important to reason from first principles rather than by analogy. The normal way we conduct our lives is we reason by analogy. [When reasoning by analogy] we are doing this because it's like something else that was done or it is like what other people are doing — slight iterations on a theme.
First principles is kind of a physics way of looking at the world. You boil things down to the most fundamental truths and say, "What are we sure is true?" … and then reason up from there.
Somebody could say, "Battery packs are really expensive and that's just the way they will always be… Historically, it has cost $600 per kilowatt hour. It's not going to be much better than that in the future."
With first principles, you say, "What are the material constituents of the batteries? What is the stock market value of the material constituents?"
It's got cobalt, nickel, aluminum, carbon, some polymers for separation and a sealed can. Break that down on a material basis and say, "If we bought that on the London Metal Exchange what would each of those things cost?"
It's like $80 per kilowatt hour. So clearly you just need to think of clever ways to take those materials and combine them into the shape of a battery cell and you can have batteries that are much, much cheaper than anyone realizes."
First principle thinking works so well because it gives us a proven strategy for editing out complexity, while also allowing entrepreneurs to sidestep the tide of popular opinion.
Closing Thoughts
These 3 tactics from Elon I believe have contributed to his massive success as an exponential entrepreneur. Ultimately, for you to make a difference in your business, if you're not absolutely passionate and driven by that purpose, you will not take risks when you need to, and you will not keep going in the face of seemingly insurmountable obstacles. As you build your own companies keep this in mind and be sure to go after something you believe in with all your heart and soul. My Personal Executive Advising Program can help you, it gives you the big breath of fresh air and ideas you need to jump-start your career and your business. I help you tackle business challenges or personal ones. The choice is yours. This is a completely personalized one-on-one experience that will be perfectly tailored to your needs and desires.
The Personal Executive Advising Program Includes:
* Goal setting to help you move steadily forward
* Leadership Development for being an inspired & effective manager
* Personal Development to give you a better work/home balance
* Change Implementation to start the changes needed to help you reach your full potential
* Millionaire's mindset; Yes, I've guided my clients to be successful Multi-Millionaires. I've done it myself and you deserve this level of success in your life, if you want it.
Advising sessions are weekly for 60 minutes by phone or Skype. We have an open, free-flowing conversation that goes wherever your interests and needs take us. These conversations take place over a one, three or six-month, or one-year period depending on your specific needs and schedule.
Click on this link to get started: popl.ink/WeMXTp
Contributor: Peter Diamandis
#1 HABIT OF SUCCESSFUL PEOPLE
#1 HABIT OF SUCCESSFUL PEOPLE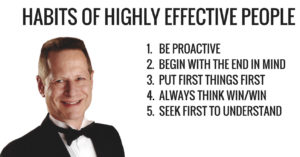 When it gets to certain stage in your career, it is not uncommon for you to hear about the kinds of habits displayed by successful people. Generally, these kinds of habits are many and comprise the newest ranging from the best attitudes in networking to focus. The best ten are generally clever in all honesty, and they are really lot more difficult than they seemed and many people have not been able to gain a mastery of them. Today I will be revealing just one and the best habit of the extremely successful leaders. As a matter of fact, it could well be something you have been doing and stopped along the line because you have so many other tasks taking your time.  It's pretty easy and it what we all can achieve.
The topmost habit is known as lunchtime. Extremely successful individual don't work round the clock. It is not in their habit to munched their sandwiches when they are on a conference call, what they do is go for real vacation to rejuvenate and revitalize. They apply wisdom while spending their vacation. You can apply the following strategies to put your lunch hour to wise use.
To start with, move around. Being stationary for the whole day will cause harm to your body, therefore, move away from your table and if there is no time for you to go to the gym just take a stroll instead.
The next habit you must inculcate is eating together with other people. Make use of the lunch hour to network with fresh colleagues or to develop current relationships.
Have you been making use of your lunch hour wastefully, turn your lunch hour to a great habit and pretty soon you will realize just how really efficient you can become.
An additional resource: Stephen R. Covey, The 7 Habits of Highly Effective People: Powerful Lessons in Personal Change
The Importance of Selling Yourself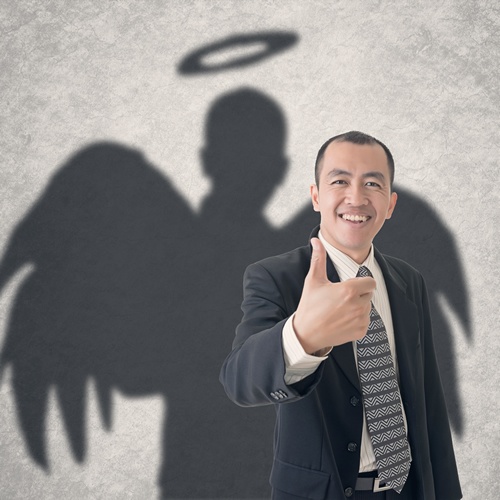 The Importance of Selling Yourself
If I mention the word "self-promotion or probably "marketing yourself" what exactly crops up in your mind? Several people believe that self- promotion is not a good term; selling yourself has some negative meaning. Though this channel of selling can be utilized for bad purposes, it can as well be utilized for good. Moreover, when there is no selling, we won't have the opportunity to have several amazing things since virtually everything we have and uses were sold to us. The clothes we are putting on, our mobile phones, jewelry, etc. if you really have something tangible to offer in your place of work, then it is about time to conquer your hatred for selling. I will reveal 3 strategies to overcome your hatred for selling today, in order to be able to offer your wonderful service and talents to a whole lot more people.
Listed below are three strategies to take out the not so good that is associated with selling and include the good.
To start with, repackage selling; begin to see selling in a different light. Have a change of orientation. Begin to realize that selling involves giving or offering service, when other people realize the different ways through which you can be of service, they would like to patronize your services
Next to that is the need to concentrate on making a difference. Whenever you talk about the services you render, concentrate on the influence you can make, the results you can achieve, the advantages you offer. People love to purchase things that are useful to them. In conclusion, be enthusiastic; people love to make their purchases from those that are genuinely passionate about the service they render. If you talk with passion, vigor and enthusiastically about your services, many people will easily buy into your ideas and invest in your passion.
If you render your services with the right attitude, for the right purpose and to the right folks, selling won't have any inkling of evil. As a matter of fact, selling your special abilities and priceless contributions can really make a big difference in the world.
Many thanks for taking time to read this blog post, if you enjoyed it, I consider sharing it with your loved ones and colleagues, by kindly posting it on LinkedIn, Instagram, and Facebook, and tweeting it.  I'm Cliff Locks, a professional executive advisor and Board of Director.  As I say, be passionate in everything you do, model great leadership for others, understand your strengths and use them, set positive goals, make definitive plans based on them – and execute, it's ok to admit when you fail and move on, and always motivate others. Let's work together to enhance your leadership skills potential, visit Investment Capital Growth.com and click on the chat app on the lower right, so we can schedule time together to help you fulfill your vision of success and opportunities help your company achieve its goals.
How To Negotiate With Colleagues
How To Negotiate With Colleagues
Making deals in the place of work is every task. We all wish that our suggestion to be accepted, we fight for scarce resources, we wish to have access to those who call the shots, therefore we naturally have to make deals. Making negotiation at the place of work is worlds apart from negotiating the cost of a condo or car. At our place of work, we make negotiations with our colleagues and supervisors and at times our buddies- we have a long-term relationship with these folks. Today I will be revealing 3 strategies for making negotiation with your colleagues in the workplace and thereby maintaining your relationship as well.
You can apply the 3 strategies discussed here to maintain your relationship while making negotiations. The first one is that you need to concentrate on a collective future. Generally, people are more inclined to be a bit fairer if they are aware that you are together with them for the long haul. Always reiterate collective interest that will be beneficial to both of you down the road. You could say something such as I'm quite aware that both of us are devoted to effecting changes that will enhance our performance in the long-term.
The second strategy is that you must steer clear of anything that will make them angry. It is totally unreasonable to say something that will make them angry when you are to develop a long-term relationship. Keep away from those topics that will get them worked up. Never say something such as all you are interested in is your final profit.
The third strategy is that you must always maintain your calmness. Behavior is infectious; hence if you speak quietly and with calmness, the person you are making negotiation with will be more inclined to accept. If your partner becomes a bit angry or tempers start flaring, slow the conversation down and speak in a reduce tone. This will go a long way in calming the flaring nerves. Allow everywhere to become quiet and then tell your partner that you love to resolve the problem with them.
We are all aware that careers thrive on relationships, there when making deals with your colleagues, always to maintain and even enhance your relationship with them. In future, you might have forgotten what the negotiation is all about, but how you treated the feelings of the partner you negotiated with will never be forgotten.
Many thanks for taking time to read this blog post, if you enjoyed it, I consider sharing it with your loved ones and colleagues, by kindly posting it on LinkedIn, Instagram, and Facebook, and tweeting it. I'm Cliff Locks, a professional executive advisor and Board of Director. As I say, be passionate in everything you do, model great leadership for others, understand your strengths and use them, set positive goals, make definitive plans based on them – and execute, it's ok to admit when you fail and move on, and always motivate others. Let's work together to enhance your leadership skills potential, visit Investment Capital Growth.com and click on the chat app on the lower right, so we can schedule time together to help you fulfill your vision of success and opportunities help your company achieve its goals.
Achieving Your Goals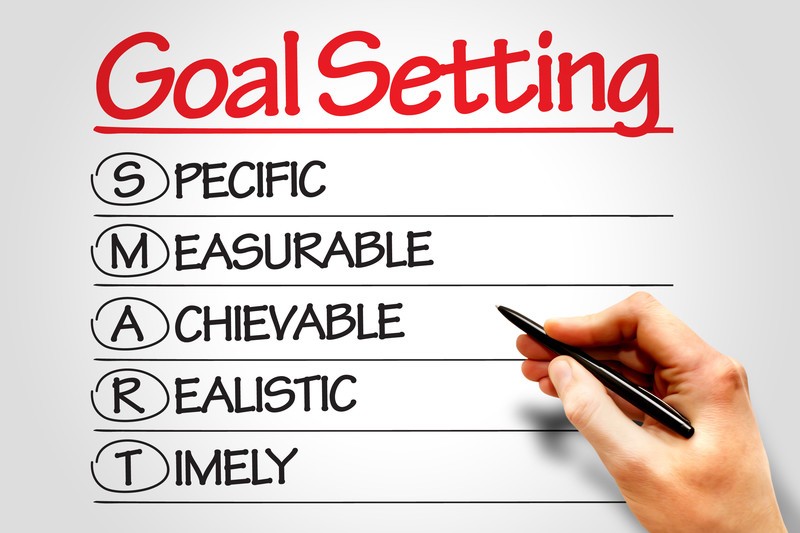 Achieving Your Goals
As a society, we are often obsessed with setting goals. It is not even impossible that you are not happy with yourself because you haven't made sufficient progress on your list of goals for the year, or in your case, maybe you have too many goals that you don't even have the faintest idea of where to take off and what you should be concentrating on. From one year to another, we are constantly falling short because of the goal trapped we set for ourselves. Rather than following this pattern, let's have something different this year; let's replace our vast goals with just one or two goals that can really make a real difference in our choices.
Start by relaxing and two-part exercise to work through during the fourth quarter and the upcoming end of year holiday period.
Exercise one: select two words to define this last year. As an individual, 2017 was exciting and a little disconcerting.
Exercise two: select two words to explain how the New Year will be for you. As an individual, 2018 will be amazing and impactful.
How many goals do you currently work on? Is it working for you?
If you need help in accomplishing your goals, let's talk. schedule a call: www.calendly.com/clifflocks
There's Just One Key To Happiness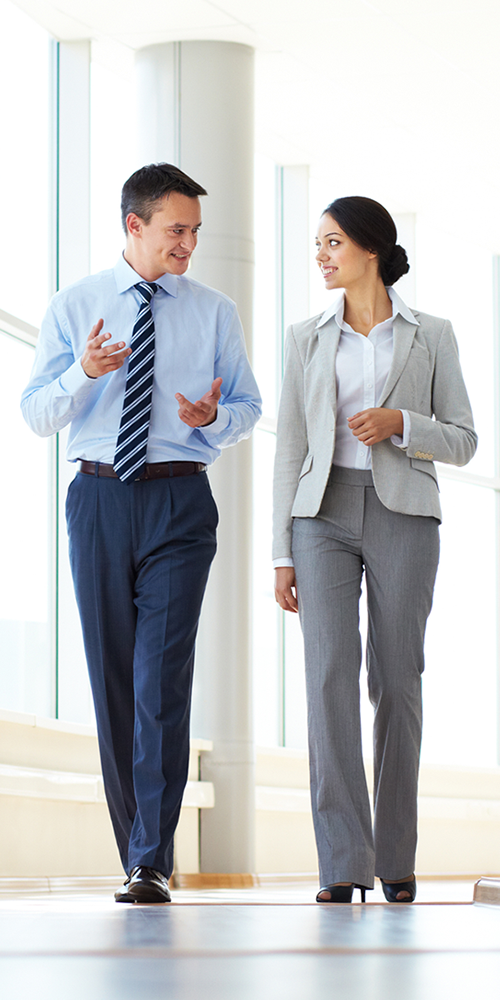 There's Just One Key To Happiness
You've possibly heard may be on too many occasions on how you can achieve happiness. As a matter of fact, it seems to be the latest Holy Grail. You already know that the quest for fame or wealth does not lead to happiness. But it is not impossible that you are pondering if it is really necessary to have deep reflections and keep a thankfulness diary in order to attain that much desired happy state. Well, due to a Harvard research that has been closely monitoring the lifestyles of over 700 for almost ten decades, we currently understand that there actually exists just one big key to happiness, do you have an idea of what that is?
There is no other big key to happiness other than interpersonal relationships. In the research, it was discovered that the individuals who have the most robust working relationships were not just happier, they were also healthier. Now these kinds of relationships were not just with spouses and family members but also with best friends and colleagues. Do you ever spend quality time with your friends?  23% percent of Americans admitted to not having anyone to discuss with; how terrible. We   all can do something about this ugly situation.
Let's spend lesser time with television and spend more qualitative time with people. Obviously, internet relationships have not done to make us happier.
Let's become more familiar with our neighbors. One of the most important achievements to my personal life this year has been a book society as well as spending time with my neighbors down in the hallway.
Let's welcome our co-workers to have coffee breaks with us. Relationships in the workplace bring a lot of considerable transformation to our happiness and this is awesome. Study shows that having a high five, fist bump or handshake with friends in the workplace will make the friendship bonds even stronger.
Attaining happiness is actually not too complex. It's about one basic thing, opening ourselves to others and equally allowing others to open themselves to us.
Thanks for taking time to read this blog post, if you enjoyed it, I highly recommend you share with your loved ones. I'm a professional mentor; enhance up your leadership potential by making an appointment to talk. I look forward to helping you define your vision of success and achieving it. Schedule a Call: www.calendly.com/clifflocks