Free ICG Whitepaper
"A Planning Process That Works"
Fill Out The Form To Get Instant Access —->>
*Your Information is 100% Secure and Will Never Be Shared With Anyone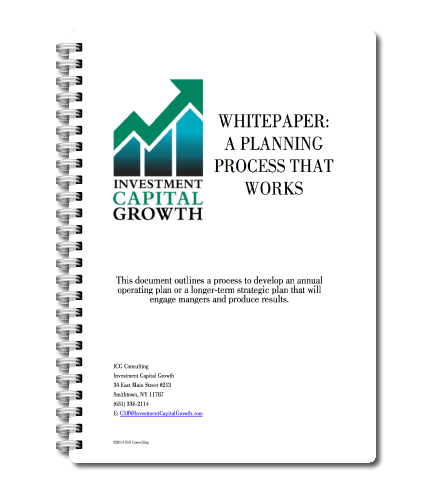 Planning Is Hard Work – whether at the annual operating plan level or the longer-term strategic level. A process-driven approach can help alleviate the angst associated with planning and get a plan completed in a reasonable timeline.
---
Planning Simply Maps Out the Path To Answer The Following Questions:
Where Are We Now?
Where Do We Want To Go?
How Will We Get There?