Actionable Management Plan – It's Your Why Not the Where You Are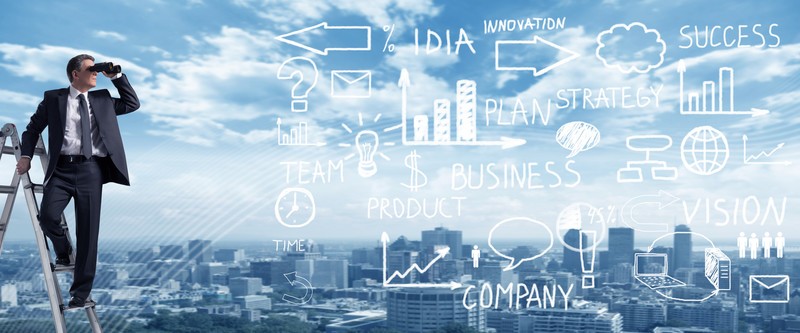 Actionable Management Plan – It's Your Why Not the Where You Are
Everyone is trying to figure out the workplace these days. And it's not about the where—it's all about the why.

For employees, it's about community and opportunity—how they can be part of something bigger than themselves—and receive the coaching, mentoring, and sponsorship they need to advance. For organizations, it's about connection, commitment, and culture—how things get done.
To be honest, my own thinking on this has evolved. Physical, virtual, hybrid—I used to have an old-school view. Earlier in my career, when I served a West Coast investment bank, I noticed that the CEO looked a bit disheveled by mid-afternoon. Then I discovered that the CEO routinely came in the office at four o'clock in the morning—and sometimes after his daily jog.
He came in two-and-a-half hours before the stock market opened because that was the way he liked to operate—including monitoring the overseas markets.

This mentality stayed with me. When I first joined Korn Ferry, I made it a habit to be in the office by six or six-thirty each morning. But today, my thinking has absolutely gone 180 degrees. It's possible to be all-in, all the time without being physically present. After all, it's not about activity; it's about accomplishment.

Now, as we figure out what comes next, it's time to unearth and eliminate outdated thinking. As Bryan Ackermann, Managing Partner of our firm's Global Leadership and Professional Development Practice, observed this week, "If companies are overly focused on location, they're applying an old mentality to a new world."

It's like when we were in junior high and high school, and the day started in homeroom, where everybody had to be at a desk so attendance could be taken. Ironically, though, it was a positive experience back then and for one important reason. Homeroom wasn't a class—it was a "horizontal community" of students who often were not in classes together the rest of the day.

Today, we need to make sure we have that "horizontal homeroom"—so that community and opportunity are omnipresent and available to everyone no matter where or how they work. There is no one-size-fits-all solution that applies to every organization—or even within an organization.

As we're all discovering, there are people who want (and need) to continue working remotely—in fact, recent surveys have indicated that some of them might even quit if their employers aren't flexible. Everywhere, the circuit breakers have been tripped. Now, it's the big reset—including where and how we work.

Gregg Kvochak, our Senior Vice President of Finance, used to spend five hours a day commuting. Working remotely has given him back about 1,200 hours a year—that's the equivalent to almost a half-year of vacation.

At the same time, there are people who view returning to the office as a long-awaited escape from isolation. I'm lonely…. I don't feel connected…. We've all heard these comments. I remember speaking with someone several months ago who told me through tears how "my life is all in one room—I feel boxed in."

As we move forward, it's not either/or—today's workplace is all about and.

For perspective, I've reached out across our firm. Sue Puncochar, director of administration in Minneapolis, is going back to the office. This arrangement not only works for her personal schedule, but also helps her ensure that office space is ready and available for colleagues. As Sue told me, "For those who get fed by having that particular tangible, in-person experience—or seeing people in the hallway—it's an important option."

Another colleague, Jodi Fournier, who leads client service in North America, would rather keep working remotely, which allows her to avoid two hours of commuting each day and feel more balanced. "However, I do want the flexibility to work in-person and experience the sense of community," Jodi told me.

The center of gravity is shifting, from a place of work to a location for collaboration. It's headspace and heart space. The why will always point to the where. Here are some thoughts:
Words motivate, actions inspire. "Our people can work from anywhere"—that may be the message spoken. But if the tone, nonverbal cues, word choice, and actions convey a different meaning—for example, those who come in almost every day get recognized or advanced more than peers who work remotely—guess what people will pay attention to. "Leaders need to think about the many paradigms they have created about why, where, and how people work—especially beliefs around why people need to come to the office," Simon Holland, our firm's President of Consulting in EMEA, told me this week. "As with so many things—from flexible work arrangements to greater diversity and inclusion in the work environment—if old paradigms go unchecked, there is a greater risk of self-perpetuating outdated beliefs." In other words, we need to say what we mean—and mean what we say. And it starts with the leader.
The importance of being SEEN. No matter why, how, or where they work, people need to be SEEN. That means: Self-awareness, starting with the leader; Empathy for others; Energizing people; and Never leaving anyone behind. We must see others equally—no matter where they are.
Mentoring—here, there, and everywhere. Mentoring, coaching, and sponsorship—each uniquely opens the door to new opportunities. As an executive shared with me recently, "Coaches speak to you; mentors speak with you; and sponsors speak for you." In the past, people often found mentors, coaches, and sponsors among those they interacted with in person. But not anymore. "There has been a democratization of talent and leadership—connections can be made everywhere," Jean-Marc Laouchez, President of the Korn Ferry Institute, told me this week. "I am now mentoring people in our firm who I've never met in my life—a group of 10 or 12 in Europe and the Middle East. In our coaching and mentoring, we can go very deep—even though we are not together." This is the time not to ask why, but rather why not; to think not only in probability, but in possibility; to re-up on mentorship, coaching, and sponsorship—broadly and for everyone—here, there, and everywhere.
Employees yearn for community and opportunities—employers thirst for commitment and connection. Culture is the bridge—a bridge we all must walk, while never forgetting that where we are is not who we are. Indeed, the why will lead us to the where.
Contributor: Gary Burnison, Korn Ferry CEO and edits by Cliff Locks, Investment Capital Growth, Managing Director, Board Member, and Executive Coach.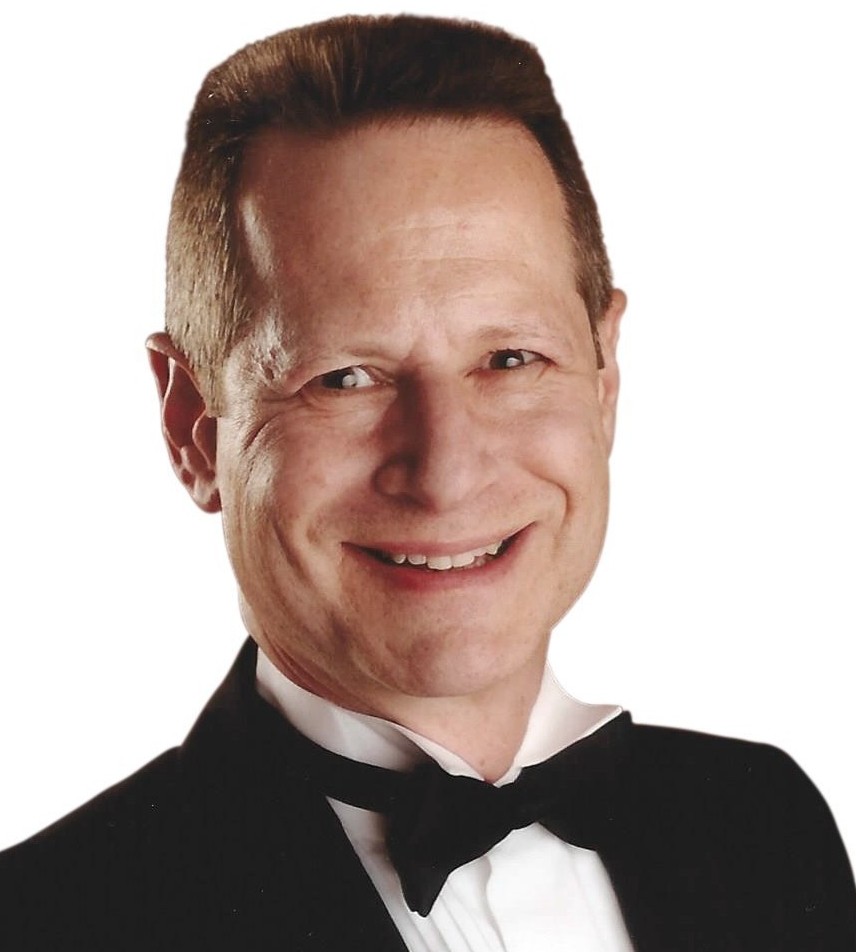 Cliff Locks is a trusted mentor, confidant, and advisor to CEOs, C-Level Exec, and high-potential employees to help them clarify goals, unlock their potential, and create actionable strategic plans.
Available to join your Board as a Certified Master Professional Board of Director and Advisor.
I am a trusted mentor, confidant, and advisor available by Zoom and by phone to be your right-hand man, who will make a significant contribution and impact on your way to success.
As a Trusted Mentor, Confidant, and Advisor, I support you, along with your company's strategic and annual operating plan. This plan may include marketing, sales, product development, supply chain, hiring policies, compensation, benefits, performance management, and succession planning.
Most successful leaders enjoy talking to someone about their experiences, which is why most develop a close relationship with a Trusted Confidant—a person with whom they feel free to share their thoughts, concerns, and ideas without fear of sharing too much or being judged by the people they lead, or their colleagues and superiors. I am a sounding board who will help you to better develop and see your ideas through to fruition.
The most effective Executive find confidants who complement their strengths and sharpen their effectiveness. Bill Gates uses Steve Ballmer in this way; Warren Buffett turns to vice chairman Charlie Munger. In the end, both the Executive and their organizations benefit from these relationships.
As your trusted confidant, I am always by your side, holding your deepest secrets and never judging. Everything discussed is held in complete confidence.
What many executives feel is missing from their busy life is a trusted business person who understands the holistic complexity of both their business and personal life.
I strive to provide solid financial, business, and family expertise and serve as a dispassionate sounding board, a role I like to call "Executive Confidant."
By holding a safe place for the Executive to work on life path issues as well as direction, I repeatedly see remarkable benefits as personal values become integrated with wealth and family decisions, enhancing a more meaningful life.
As an Executive Confidant, I welcome a confidential conversation about the most important issues facing the business leader, including:
• Strategic planning toward your visions of success and goal setting • Operations, planning, and execution • Career transition • Retirement • Legacy • Kids and money • Marriage and divorce • Health concerns • Values and life purpose • Vacations • Mentoring & depth of the executive bench • Succession planning
When I do my job well, I facilitate positive action in both your professional and personal life. This consistently has a positive benefit on impacting people within the sphere of your influence.
The job of an Executive can be lonely. For various reasons, confiding in colleagues, company associates, family members, or friends presents complications. Powerful, successful, and wealthy individuals often isolate themselves as a protective reaction because of their inability to find people they can trust and confide in.
Successful people are often surrounded by many people, yet they insulate and isolate themselves to varying levels of degree. This isolation factor is not often discussed in the same context because the assumption is that success and wealth only solve problems. The false belief is that it does not create more problems, when, in fact, sometimes it creates a unique set of new challenges. Success and wealth do not insulate you from the same pitfalls that the everyday person faces. It may give you access to better solutions perhaps, and that is what I can help you achieve. Financial business success can create unique vulnerabilities, often overlooked as most people feel that the "problems" of the wealthy are not real-life problems.
The Executive Confidant can be particularly helpful when:
• Aligning life priorities with the responsibilities of wealth. • Wanting more meaning and purpose in life. • Desiring a candid and experienced perspective. • The answers often come from within, and we cannot arrive at them easily. • Clarity often comes into focus, with skilled questions and guided discovery. The right questions can be the first step in achieving ideal outcomes.
Who can you turn to when you need to find clarity? Who is your "Executive Confidant"?
Referrals to a team members or family members are always welcome.
Investment:
One-to-One – Individual payment: Strategic Coaching: $295 per month (weekly for 30 minutes to 1 hour depending on the depth of our conversation Zoom meeting).
One-to-One – Corporate payment:
i. Coaching & Leadership Development: $600 per month engagement (weekly 1 hour Zoom meeting).
ii. One-to-One Executive Coaching and Mentoring: $600 per month engagement (weekly 1 hour Zoom meeting).
iii. Increasing Top Team Performance and 1:1 Mentoring Sessions: $600 per month engagement (weekly 1 hour Zoom meeting).
iv. Planning New Futures for Senior Executives: $600 per month engagement (weekly 1 hour Zoom meeting).
Team coaching:
i. Enhancing Boardroom Effectiveness & Executive Impact Group: Starting at $15,250 per annual engagement.
ii. Strategic & Operational Planning/KPI Development: Starting at $25,500 per annual engagement.
iii. Productivity Assessment & Profitability Improvement: Starting at $25,250 per annual engagement.
iv. Sales Channel and Product Development: Starting at $25,250 per annual engagement.
v. Energy and Sustainability Efficiency Initiatives: Starting at $18,500 per annual engagement.
Board of Directors or Board of Advisors:
Private company:

 $25,000 to $45,000 per year, depending on the number of Board and Committee meetings.

Public company:

Under $50M in revenue: $25,000 to $45,000 per year, per year, depending on number of Board and Committee meetings.
Email me: [email protected] or Schedule a call: Cliff Locks OptimizeLife #CEO #CFO #COO #BoD #CXO #Professionalpedia #TeamBuilder #success #beyourself #goals #lifeisgood #Influencer #Successful #Business #WorkLife #OfficeLife #Work #Office #Inspiration #Marketing #Tips #Leadership #BusinessIntelligence #InvestmentCapitalGrowth