Being CEO May Be Hazardous to Your Health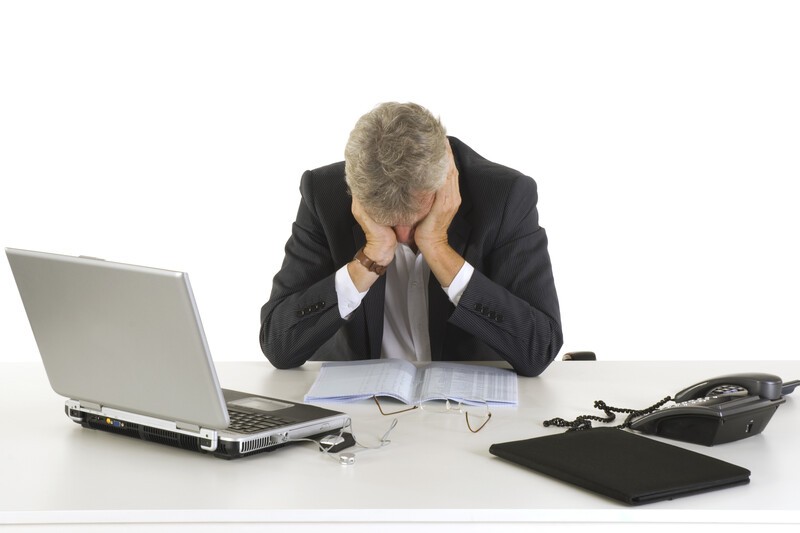 Being CEO May Be Hazardous to Your Health
A new study says industry-wide turmoil can shave 18 months off a CEO's life. Will more modern leaders handle stress better?
It isn't news that CEOs are under a lot of pressure. Even in less stressful times, they have to create successful strategies, energize thousands of employees, navigate investors, and fend off rivals. But can the role literally make their lives shorter?
In a disturbing new study, researchers from the National Bureau of Economic Research found that the average lifespan of CEOs who lead their firms through "industry-wide downturns" decreased by 1.5 years. The authors, all professors at well-respected US universities, question whether CEOs are fully aware of the personal costs of high-level leadership. At the same time, the results reflect how some CEOs have difficulty handling stress. "Most CEOs are people who are very driven, and in times of pressure and stress, their natural tendency is to drive even harder," says Ron Porter, a senior client partner in Korn Ferry's Human Resources Center of Expertise.
The researchers looked at 1,605 executives who served as CEOs of large, publicly traded US corporations in part from 1975 until 2012—long before the pandemic. An industry-wide shock was defined as a 30% median firm stock-price decline over a two-year horizon. About 40% of the bosses witnessed at least one period of industry turmoil during their tenure—such as the financial crisis of 2008—and 20% experienced two or more. The study used comparable death rates and other calculations for CEOs who didn't face turmoil, to determine the shorter lifespans. Interestingly, the researchers also analyzed CEO photos and, using machine learning, concluded that they looked roughly one year older than they would have without the distress.
To be sure, some question whether industry-wide stress, while certainly mentally taxing on top bosses, really does shave years off a CEO's life. "Stress can actually strengthen an organism," says David Vied, global sector leader of Korn Ferry's Medical Devices and Diagnostics practice. Indeed, he points to the so-called Greatest Generation, those born between 1901 and 1927, who dealt with the Great Depression and World War II. "Many of these guys were enormously long-lived," Vied says.
But in her view, Melissa Swift, Korn Ferry's global leader of workforce transformation, says the results are a reflection of the type of leaders that companies traditionally favored in an earlier era. The leadership style then leaned toward the intense, inflexible, and authoritarian. "They were more brittle," she says. These days, the ideal CEOs are ones that, while having the required business skills, also are learning agile and have a higher tolerance for ambiguity. "The new ones tend to be self-disruptive—a bit of a Swiss army knife," she says. Modern leaders can be more even-keeled, even in times of great turmoil.
Along with picking a better breed of leaders, companies can rely more on corporate wellness programs to develop high-level executives and other employees who manage both physical and mental stress. An analysis of the corporate wellness program at one large firm showed that for every dollar spent on the program, the organization saved nearly $4 in healthcare costs for its 56,000 employees. "Wellness programs have actual demonstrated impact on health," says Brian Bloom, Korn Ferry's vice president of global benefits.
Companies might also consider keeping tabs on the CEO's mental health. The lead director or board chairperson can become a resource for the CEO to share their frustrations. The company's chief human resources officer, who often has a finger on the pulse of overall employee health, can be the person in the C-suite to make sure the CEO doesn't work themself into the ground. "Someone who is fatigued is as likely to screw up as much as they are to be productive," Porter says.
Contributor: Ronald Porter, Senior client partner, global human resources center of excellence, at Korn Ferry and edits by Cliff Locks, Investment Capital Growth, Managing Director, Board Member, and Executive Coach.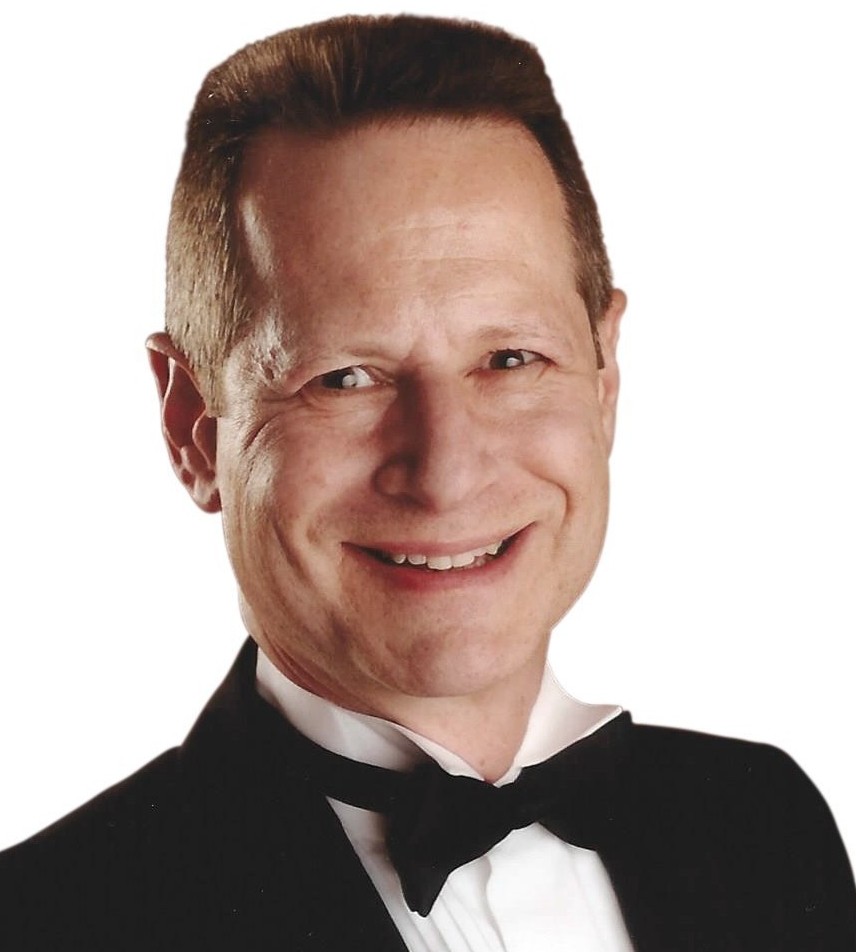 Cliff Locks is a trusted mentor, confidant, and advisor to CEOs, C-Level Exec, and high-potential employees to help them clarify goals, unlock their potential, and create actionable strategic plans.
Available to join your Board as a Certified Master Professional Board of Director and Advisor.
I am a trusted mentor, confidant, and advisor available by Zoom and by phone to be your right-hand man, who will make a significant contribution and impact on your way to success.
As a Trusted Mentor, Confidant, and Advisor, I support you, along with your company's strategic and annual operating plan. This plan may include marketing, sales, product development, supply chain, hiring policies, compensation, benefits, performance management, and succession planning.
Most successful leaders enjoy talking to someone about their experiences, which is why most develop a close relationship with a Trusted Confidant—a person with whom they feel free to share their thoughts, concerns, and ideas without fear of sharing too much or being judged by the people they lead, or their colleagues and superiors. I am a sounding board who will help you to better develop and see your ideas through to fruition.
The most effective Executive find confidants who complement their strengths and sharpen their effectiveness. Bill Gates uses Steve Ballmer in this way; Warren Buffett turns to vice chairman Charlie Munger. In the end, both the Executive and their organizations benefit from these relationships.
As your trusted confidant, I am always by your side, holding your deepest secrets and never judging. Everything discussed is held in complete confidence.
What many executives feel is missing from their busy life is a trusted business person who understands the holistic complexity of both their business and personal life.
I strive to provide solid financial, business, and family expertise and serve as a dispassionate sounding board, a role I like to call "Executive Confidant."
By holding a safe place for the Executive to work on life path issues as well as direction, I repeatedly see remarkable benefits as personal values become integrated with wealth and family decisions, enhancing a more meaningful life.
As an Executive Confidant, I welcome a confidential conversation about the most important issues facing the business leader, including:
• Strategic planning toward your visions of success and goal setting • Operations, planning, and execution • Career transition • Retirement • Legacy • Kids and money • Marriage and divorce • Health concerns • Values and life purpose • Vacations • Mentoring & depth of the executive bench • Succession planning
When I do my job well, I facilitate positive action in both your professional and personal life. This consistently has a positive benefit on impacting people within the sphere of your influence.
The job of an Executive can be lonely. For various reasons, confiding in colleagues, company associates, family members, or friends presents complications. Powerful, successful, and wealthy individuals often isolate themselves as a protective reaction because of their inability to find people they can trust and confide in.
Successful people are often surrounded by many people, yet they insulate and isolate themselves to varying levels of degree. This isolation factor is not often discussed in the same context because the assumption is that success and wealth only solve problems. The false belief is that it does not create more problems, when, in fact, sometimes it creates a unique set of new challenges. Success and wealth do not insulate you from the same pitfalls that the everyday person faces. It may give you access to better solutions perhaps, and that is what I can help you achieve. Financial business success can create unique vulnerabilities, often overlooked as most people feel that the "problems" of the wealthy are not real-life problems.
The Executive Confidant can be particularly helpful when:
• Aligning life priorities with the responsibilities of wealth. • Wanting more meaning and purpose in life. • Desiring a candid and experienced perspective. • The answers often come from within, and we cannot arrive at them easily. • Clarity often comes into focus, with skilled questions and guided discovery. The right questions can be the first step in achieving ideal outcomes.
Who can you turn to when you need to find clarity? Who is your "Executive Confidant"?
Referrals to a team members or family members are always welcome.
Investment:
One-to-One – Individual payment: Strategic Coaching: $295 per month (weekly for 30 minutes to 1 hour depending on the depth of our conversation Zoom meeting).
One-to-One – Corporate payment:
i. Coaching & Leadership Development: $600 per month engagement (weekly 1 hour Zoom meeting).
ii. One-to-One Executive Coaching and Mentoring: $600 per month engagement (weekly 1 hour Zoom meeting).
iii. Increasing Top Team Performance and 1:1 Mentoring Sessions: $600 per month engagement (weekly 1 hour Zoom meeting).
iv. Planning New Futures for Senior Executives: $600 per month engagement (weekly 1 hour Zoom meeting).
Team coaching:
i. Enhancing Boardroom Effectiveness & Executive Impact Group: Starting at $15,250 per annual engagement.
ii. Strategic & Operational Planning/KPI Development: Starting at $25,500 per annual engagement.
iii. Productivity Assessment & Profitability Improvement: Starting at $25,250 per annual engagement.
iv. Sales Channel and Product Development: Starting at $25,250 per annual engagement.
v. Energy and Sustainability Efficiency Initiatives: Starting at $18,500 per annual engagement.
Board of Directors or Board of Advisors:
Private company:

 $25,000 to $45,000 per year, depending on the number of Board and Committee meetings.

Public company:

Under $50M in revenue: $25,000 to $45,000 per year, per year, depending on number of Board and Committee meetings.
Email me: [email protected] or Schedule a call: Cliff Locks OptimizeLife #CEO #CFO #COO #BoD #CXO #Professionalpedia #TeamBuilder #success #beyourself #goals #lifeisgood #Influencer #Successful #Business #WorkLife #OfficeLife #Work #Office #Inspiration #Marketing #Tips #Leadership #BusinessIntelligence #InvestmentCapitalGrowth