Enhance your Leadership with these Attributes — Grace, Gratitude, Resilience, Aspiration, Courage, and Empathy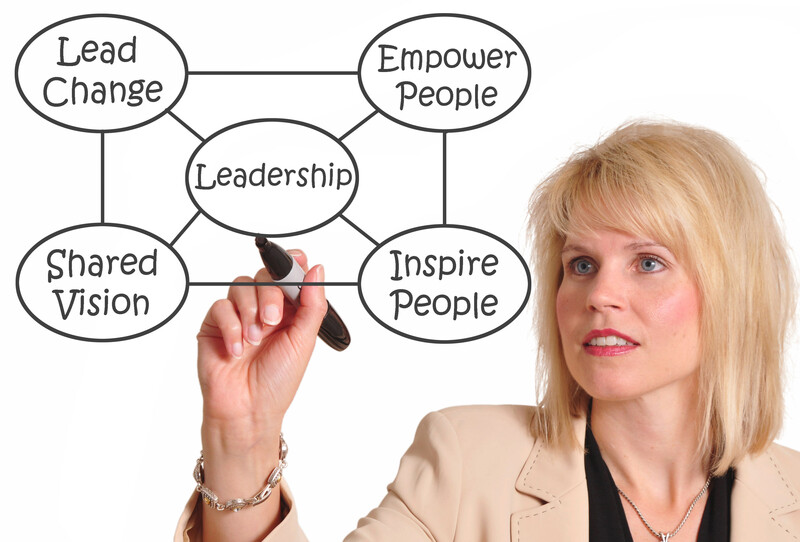 Enhance your Leadership with these Attributes — Grace, Gratitude, Resilience, Aspiration, Courage, and Empathy
Like truth, art, or love—grace is often hard to define. But we know it when we see it, and when we experience it.
I'll never forget—it was early in my days as a CEO. A member of our board, who was mentoring me, looked me in the eye and said, "I don't just want you to be successful—I am going to ensure that you are successful."
I was so moved by his words, which told me that he was invested in me. Looking back now, I see it as a gift of grace.
Unearned and unmerited, grace is the goodwill of human nature predisposed to helping others. And now, as we approach year-end and a time of reflection, we are reminded of the immutable power of grace.
Our colleague Dan, a global account leader in our firm's Chicago office, told me just the other day about the recent passing of his older brother, Jeff, after years of battling type 2 diabetes, renal failure, and other medical conditions. Dan recalled how his brother, 12 ½ years older, had occupied a special place in his life—"part older brother, part trailblazer, who would show me the ropes of adulthood."
As he prepared for the funeral, Dan confided that he wondered if Jeff knew how grateful he was for him: "Did he know the kind of influence he had on my life? Was he aware, as a pharmacist, pharmacology professor, and musician, of the impact he had on others' lives? I think so, but you never know for sure."
Yet even amid such grief, there was also grace, as Dan also shared: "In a true 'circle of life moment,' my niece (on my sister's side) gave birth—just one day after Jeff's passing—to a healthy baby boy. Another opportunity for gratitude."
As we all strive to become our better selves, we can find inspiration in the five graces—gratitude, resilience, aspiration, courage, and empathy. Each captures an invaluable human trait, and together they literally compose the word "grace." Here are some thoughts:
Gratitude On the corner of my home office desk is a scrapbook: a celebration of the past 50 years of our firm. Whenever I need perspective the most, I turn to those pages and see the mosaic of colleagues' past and present—the heart and soul of our firm—and I know why I am here. I see smiles and laughter and celebrations. I think of the stories people have shared—struggles, successes, and milestones along the way. We've congratulated each other on weddings and the births of children, we've comforted each other in times of illness, and we've expressed condolences on the loss of loved ones. Because when family and friends are deeply connected, that's what they do. And for this we are grateful.
Resilience. Over the years, and especially at holiday time, our parents, grandparents, and other relatives tell stories about their lives. These stories have a lasting impact, reminding us that there is always a way. I'll never forget the story shared with me earlier this year by an executive about his mother who, when she was in her late 90s, contracted a serious infection that required hospitalization. As her condition worsened, the doctor gave the sad prognosis that she wasn't going to make it. The time had come for the family to arrange hospice for her. Thinking that his mother was sleeping, the executive quietly approached the hospital bed and called out gently to her. Suddenly, this woman, who had seemed near death a few minutes before, snapped her eyes open and replied in a heavy Italian accent, "I heard what you and the doctors were talking about. I am not going anywhere." Two weeks later, she was well enough to be discharged from hospice. Ever resilient, she lived another two years—nearly reaching 100 years of age! Moral of the story: never underestimate the indomitable human spirit. That's the resilience that propels us forward.
Aspiration. Hope, desire, longing, yearning, wish, aim… Each of these words speaks to an aspect of aspiration, but it is far more than all of them. Aspiration has nothing to do with those momentary wants—the kind of dreams that captured us as children. So many of us can remember sitting down with that thick Sears catalog and turning its pages full of pictures as we made our holiday lists. (One year, all I wanted was a Green Bay Packers jersey, helmet, and pads.) Aspiration, though, is far more than a passing fad or fancy. It is a vision—a goal—capturing no less than who we are and what we want to become. As we raise our sights, we elevate others.
Courage. During these times of rapid change, things can get really uncomfortable. We're in constant transition—like trapeze artists flying through the air. We can't make the next trapeze appear automatically— we must wait for it. Then, as it approaches, we let go of the old trapeze so we can reach for the new one. At that moment—completely ungrounded—we need courage. Courage is not about having "no fear," but rather to "know fear." How else can we progress? By following our values and drawing from past experiences, we find a way forward—"knowing what to do when we don't know what to do."
Empathy. We see people for who they really are, as we meet them wherever they are. This is the power of empathy—we can literally see it at work in our brains. As our Korn Ferry Institute explains, brain imaging shows us how different aspects of empathy engage our minds and emotions. First is cognitive empathy, which allows us to understand others' emotional experiences while maintaining a healthy detachment. This is how we intellectually walk in someone else's shoes. The second is sympathy—or emotional empathy—that allows us to feel what another person is experiencing. Too much sympathy, though, can make us feel pain as if it were our own. When suffering becomes too intense, we are prone to protect ourselves by putting up barriers. The third is compassion, or empathetic care, which we experience as concern for others. This form of empathy allows us to set aside our own concerns and reach out to help. Empathy is not just something we talk about—it must be felt by others.
Life and leadership are all about the journey and the grace-filled moments along the way. Indeed, that's what truly matters—that's what people remember the most. After all, grace is not defined by what we say, rather it is found in what others feel.
Contributor: Gary Burnison, Korn Ferry CEO and edits by Cliff Locks, Investment Capital Growth, Managing Director and Executive Coach
Recent Blog Post: The latest ways to build up your leadership skills; it's easier than you think!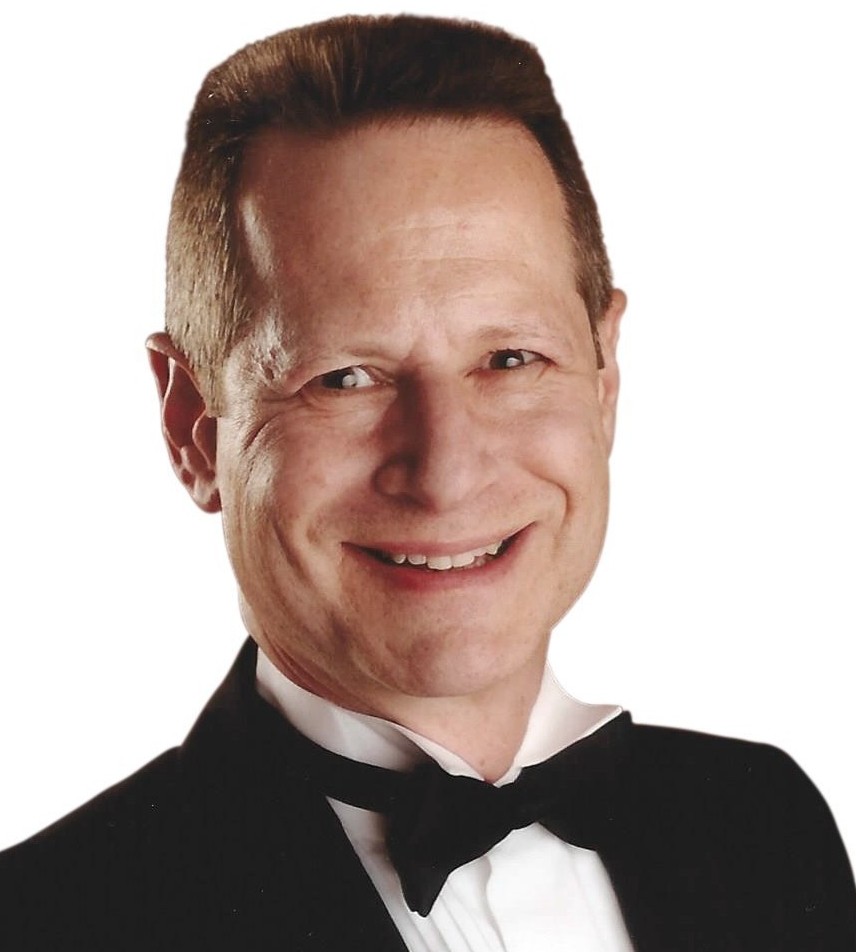 Cliff Locks is a trusted mentor, confidant, and advisor to CEOs, C-Level Exec, and high-potential employees to help them clarify goals, unlock their potential, and create actionable strategic plans.
Available to join your Board as a Certified Master Professional Board of Director and Advisor.
I am a trusted mentor, confidant, and advisor available by Zoom and by phone to be your right-hand man, who will make a significant contribution and impact on your way to success.
As a Trusted Mentor, Confidant, and Advisor, I support you, along with your company's strategic and annual operating plan. This plan may include marketing, sales, product development, supply chain, hiring policies, compensation, benefits, performance management, and succession planning.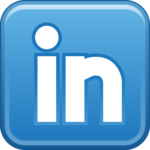 Most successful leaders enjoy talking to someone about their experiences, which is why most develop a close relationship with a Trusted Confidant—a person with whom they feel free to share their thoughts, concerns, and ideas without fear of sharing too much or being judged by the people they lead, or their colleagues and superiors. I am a sounding board who will help you to better develop and see your ideas through to fruition.
The most effective Executive find confidants who complement their strengths and sharpen their effectiveness. Bill Gates uses Steve Ballmer in this way; Warren Buffett turns to vice chairman Charlie Munger. In the end, both the Executive and their organizations benefit from these relationships.
As your trusted confidant, I am always by your side, holding your deepest secrets and never judging. Everything discussed is held in complete confidence.
What many executives feel is missing from their busy life is a trusted business person who understands the holistic complexity of both their business and personal life.
I strive to provide solid financial, business, and family expertise and serve as a dispassionate sounding board, a role I like to call "Executive Confidant."
By holding a safe place for the Executive to work on life path issues as well as direction, I repeatedly see remarkable benefits as personal values become integrated with wealth and family decisions, enhancing a more meaningful life.
As an Executive Confidant, I welcome a confidential conversation about the most important issues facing the business leader, including:
• Strategic planning toward your visions of success and goal setting • Operations, planning, and execution • Career transition • Retirement • Legacy • Kids and money • Marriage and divorce • Health concerns • Values and life purpose • Vacations • Mentoring & depth of the executive bench • Succession planning
When I do my job well, I facilitate positive action in both your professional and personal life. This consistently has a positive benefit on impacting people within the sphere of your influence.
The job of an Executive can be lonely. For various reasons, confiding in colleagues, company associates, family members, or friends presents complications. Powerful, successful, and wealthy individuals often isolate themselves as a protective reaction because of their inability to find people they can trust and confide in.
Successful people are often surrounded by many people, yet they insulate and isolate themselves to varying levels of degree. This isolation factor is not often discussed in the same context because the assumption is that success and wealth only solve problems. The false belief is that it does not create more problems, when, in fact, sometimes it creates a unique set of new challenges. Success and wealth do not insulate you from the same pitfalls that the everyday person faces. It may give you access to better solutions perhaps, and that is what I can help you achieve. Financial business success can create unique vulnerabilities, often overlooked as most people feel that the "problems" of the wealthy are not real-life problems.
The Executive Confidant can be particularly helpful when:
• Aligning life priorities with the responsibilities of wealth. • Wanting more meaning and purpose in life. • Desiring a candid and experienced perspective. • The answers often come from within, and we cannot arrive at them easily. • Clarity often comes into focus, with skilled questions and guided discovery. The right questions can be the first step in achieving ideal outcomes.
Who can you turn to when you need to find clarity? Who is your "Executive Confidant"?
Referrals to team members or family members are always welcome.
Investment:
One-to-One – Individual payment: Strategic Coaching: $295 per month (weekly for 30 minutes to 1 hour depending on the depth of our conversation Zoom meeting).
One-to-One – Corporate payment:
i. Coaching & Leadership Development: $600 per month engagement (weekly 1 hour Zoom meeting).
ii. One-to-One Executive Coaching and Mentoring: $600 per month engagement (weekly 1 hour Zoom meeting).
iii. Increasing Top Team Performance and 1:1 Mentoring Sessions: $600 per month engagement (weekly 1 hour Zoom meeting).
iv. Planning New Futures for Senior Executives: $600 per month engagement (weekly 1 hour Zoom meeting).
Team coaching:
i. Enhancing Boardroom Effectiveness & Executive Impact Group: Starting at $15,250 per annual engagement.
ii. Strategic & Operational Planning/KPI Development: Starting at $25,500 per annual engagement.
iii. Productivity Assessment & Profitability Improvement: Starting at $25,250 per annual engagement.
iv. Sales Channel and Product Development: Starting at $25,250 per annual engagement.
v. Energy and Sustainability Efficiency Initiatives: Starting at $18,500 per annual engagement.
Board of Directors or Board of Advisors:
Private company:

 $25,000 to $45,000 per year, depending on the number of Board and Committee meetings.

Public company:

Under $50M in revenue: $25,000 to $45,000 per year, per year, depending on the number of Board and Committee meetings.
Email me: [email protected] or Schedule a call: Cliff Locks #WSJ #privateequity #boardmembers #corporateleadership #IBD #CEO #CFO #COO #BoD #CXO #management #privateequity #PE #hedgefund #limitedpartners #LP #venutrecapital #VC #ethicalbusiness #directors #corporategovernance #accountability #integrity #ethics #corporateleadership #leadership #nonexecutivedirector #nonexec #boarddevelopment #leadershipfirst #mentoring #thoughtleadership #managementdevelopent #mentorship #leanmanagement #leadershipdevelopment #business #leanstartups #businessstrategy #InvestmentCapitalGrowth
[gravityform id="1″ title="true" description="true"]