7 leadership development activities for Executives and CEOs to become better leaders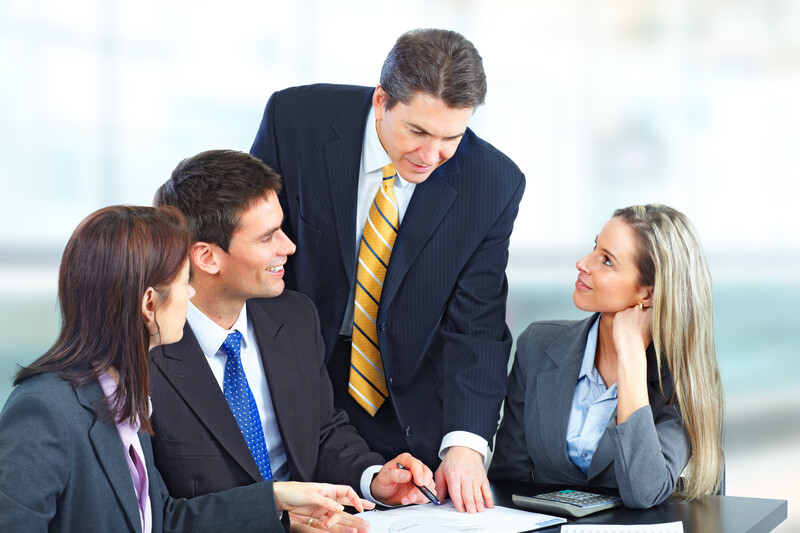 7 leadership development activities for Executives and CEOs to become better leaders
For many Executives and CEOs, leadership development is an ongoing challenge, and not just because they're short on time. The problem comes from having too many options for leadership development activities, and too few ways to measure the ROI of those methods. How does a leader know whether it's worth it to take that training program, watch that webinar or read that book?
Adding to this challenge, Executives and CEOs are under increasing pressure to expand their leadership competencies in a fast-changing world. In Deloitte's Global Human Trends survey, 80% of respondents agreed that 21st-century leadership has "new and unique requirements" important to their organization's success.
Here, we look at seven leadership development activities Executives and CEOs can use to develop as effective leaders, considering the potential perks and pitfalls of each option.
1. Books
It's no coincidence that many world-class leaders, such as Warren Buffett and Elon Musk, are also voracious readers. Reading spurs creative thinking, builds vocabulary, sharpens communication skills, and encourages reflection — all qualities that are important for strong leadership.
As a tool for leadership development, books present two main challenges: One, it's easy to fall into the trap of passively reading about ideas instead of actively applying those ideas. Two, it's hard for Executives and CEOs to know what to read, considering the sheer number of titles available (Amazon alone has more than 60,000 books on leadership).
Two suggestions: One, consider this list of leadership books recommended by Vistage members and executive coaches. Two read something that has nothing to do with leadership at all. "Absorb yourself in a work of fiction, like The Alchemist from Paolo Coelho" to reduce stress, sharpen your focus and open your mind to new ideas, says Gair Maxwell, a Vistage speaker.
2. Online learning
There's a lot to love about online learning: It's convenient — something you can do at any time, on any device, and from any place in the world. It's customizable — allowing you to learn at your own pace and focus where you want to. It's effective — often featuring visuals and interactive components that make it easier to retain information. It's also usually less expensive than in-person courses.
The downside? Online learning doesn't allow you to have face-to-face interactions or informal conversations with peers, both of which are highly valuable for leader development. You might also find it hard to stay motivated and engaged in leadership training when the material is delivered remotely. Finally, online courses usually aren't useful for building relationships or expanding your network.
3. Seminars
Whether delivered through a one-day workshop or a week-long business school program, seminars are a great way to take a deep dive into a leadership issue and develop stronger leadership skills. They get you out of your day-to-day routine, give you the time and space to focus, and create opportunities for networking with industry leaders. Most leaders also find it energizing and inspiring to learn directly from experts.
However, seminars fall short if they emphasize content more than context. This is a common problem among leadership development programs, note the authors of the McKinsey Quarterly article, Why leadership development programs fail. "Too many training initiatives … rest on the assumption that one size fits all and that the same group of skills or style of leadership is appropriate regardless of strategy, organizational culture, or CEO mandate," the authors write.
4. Webinars
Leadership development webinars offer a convenient way to access expert insights from anywhere in the world. Typically catering to specific audiences with specific challenges, they offer targeted learning in a condensed timeframe. Recorded webinars offer additional convenience for Executives and CEOs who don't have time to attend a live session or may want to revisit content later.
Webinars present a few drawbacks, however. First, many may limit your ability to ask questions of experts. Second, they can be difficult to engage with if you're distracted by other tasks, such as answering email. Third, they demand a larger time commitment than, say, skimming a whitepaper.
5. Industry associations
Joining an industry association offers a few advantages: They can help you easily connect with a group of like-minded leaders. Some offer exclusive professional-development opportunities, such as conferences and meetings. The reputable ones can boost your professional credibility or the credibility of your firm. And associations that maintain a membership directory may help you find new clients or new partnerships.
The main downside of industry associations? They can be limiting if they only connect you with people who already run in your professional circle. Most of the time, these memberships won't help you gain access to diverse perspectives and ideas from outside your sector.
6. Executive coaching
Executive coaches are great for helping Executives and CEOs explore issues from multiple angles, bringing attention to blind spots, and getting to the root of a problem quickly. Great coaches also know how to keep Executives and CEOs motivated, focused, and accountable for their actions.
"Leaders need coaches for the same reason that great athletes need a coach: They provide feedback.
"Tiger Woods needed a coach because he couldn't see his own backswing. You need a coach to give you feedback on whether what you're doing is working, and whether it's the right thing to be doing."
For all its benefits, however, traditional coaching has a few potential drawbacks. First, some people who claim to coach are not qualified to do so or haven't delivered results. Second, some coaches focus too much on giving advice and too little on giving actionable steps. Third, short-term coaching sessions (e.g., those lasting one day) don't usually provide lasting benefits. Fourth, a coach only has one opinion — their own — which can limit your perspective on an issue.
7. Peer advisory groups
As a complement to traditional coaching, peer advisory groups can make a significant difference in a CEO's leadership development. They're especially valuable for CEOs who feel "lonely at the top" and need support working through complex challenges or making tough decisions.
The best peer advisory groups are made up of high-potential leaders who come from diverse companies, industries, backgrounds, and areas of expertise. In this setting, group coaching helps leaders gain fresh insight, broaden their perspective, pressure-test their assumptions, and avoid the trap of confirmation bias.
Vistage Chair Ginnie McDevitt has witnessed the power of peers in her own Vistage group. As an example, she remembers how one business owner in her group couldn't figure out why his company's sales were slumping until he started talking about it with his Vistage peers. "The group challenged his assumptions," McDevitt says, "and made him think about his problem completely differently." Following the advice of his peers, the business owner changed his strategy and turned around his sales in just nine months.
This is not an isolated instance; it's a typical one. Vistage analyzed the growth data of its member companies and found they grew 2.2x faster than non-member companies.
Which leadership development activities are the best?
The best approach is a comprehensive one, where Executives and CEOs draw upon multiple resources to address their weaknesses and hone their strengths.
Let's work together and help you move towards your vision of success faster; schedule a call: www.calendly.com/clifflocks
Contributor:  Vistage Staff, edited by Cliff Locks, Investment Capital Growth, Managing Director and Executive Coach