Moving forward with purpose and incorporating sustainability – it's imperative today for a firm to thrive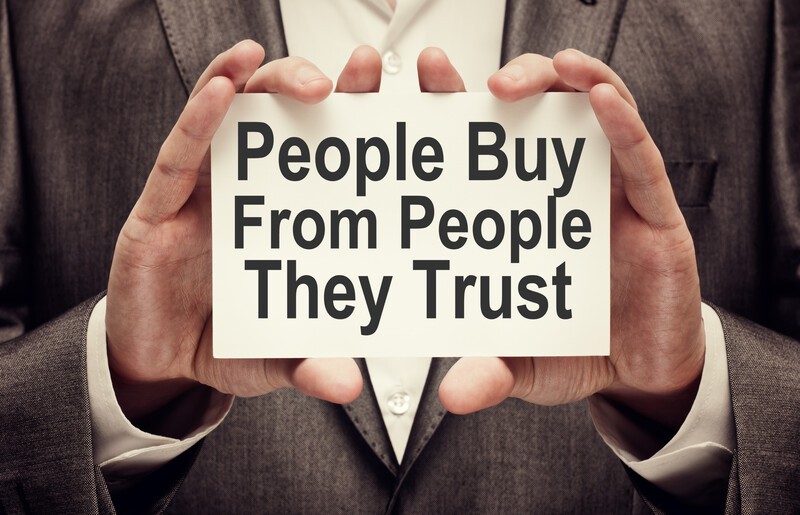 Moving forward with purpose and incorporating sustainability – it's imperative today for a firm to thrive
Last year, IBM reported that nearly six in ten consumers are willing to change their shopping habits to reduce environmental impact. Meanwhile, 50% of Gen Z'ers (those born after 1995) report having recently called out a brand for behaving in a way they believed was unethical.
Consumers aren't the only ones moving the needle when it comes to purpose and sustainability. Earlier this year, Sustainable Brands (SB) brought together representatives from sustainability-focused organizations like Impossible Foods to discuss "a number of critical environmental, social, cultural and business trends that are defining the moment and shaping post-2020 and post-pandemic life."
At the event, Dimitar Vlahov, SB's Sustainable Business & Brand Transformation Expert, set the stage by commenting that the overlapping crises of the past year have led us to what he calls the "Great Restart" or the "Great Reset": a moment of reckoning and new beginnings. Studies have pointed to a rise in empathy and nine out of ten consumers have reported that they are willing to pay more for ethical retailers.
Bea Boccalandro is the founder of VeraWorks, a global consulting firm whose mission is to help companies "offer employees the opportunity to do societal good through their everyday jobs."  Boccalandro recently reported this in the Harvard Business Review: employees whose work experience incorporated social purpose experienced 13% higher job satisfaction than those whose work didn't. Boccalandro argues that social good is no longer just the responsibility of Chief Sustainability Officers— the purpose movement means CFOs, CMOs and other members of the executive leadership team must also be champions of CSR.
Paul Herman is the CEO of the impact investing firm HIP Investor. He cites five crises of our time: health, wealth, earth, equality, and trust. Herman argues that in order to promote positive purposes across these five areas we need new metrics, innovative investing, and multi-sector solutions. This includes developing new ways to measure impact and stakeholder value creation and identify gaps between policy and impact; increasing the appetite for sustainable finance, and building bridges across sectors and industries so diverse stakeholders can collaborate on solutions that benefit society as a whole.
These assertions align with what some call stakeholder capitalism. "We have to deliver great returns for our shareholders and help drive progress on society's most important priorities," explains Brian Moynihan, Chairman and CEO of Bank of America. "That is stakeholder capitalism in action. Common metrics will help all stakeholders measure the progress we are making and ensure that the resources capitalism can marshal — from companies, from investors, and others — are directed to where they can make the most difference."
At the start of the pandemic, there was a fear that corporations and investment funds would force corporations to pull back on their social impact efforts. But actually, 2020 was the year that the environmental, social and governance (ESG) movement came of age.
Total assets in sustainable funds grew over 50% to $1.7 trillion last year and by the last quarter of 2020, we saw that ESG's had become critical for organizations who wanted to attract new investors. At the close of the year more than three times as many CFOs of S&P 500 companies discussed ESG matters during fourth-quarter earnings calls in 2020 than they did three years ago.
Gloria Mirrione, sector leader for Asset Management and Impact Investing with Korn Ferry, said the pandemic led "investors of all types to accelerate the decision to align their personal values directly where they place investable dollars."
So, consumers aren't the only ones demanding organizations address more than the bottom line. They are one of many stakeholder groups putting pressure on organizations to be a part of solving the world's most pressing problems.
Contributor, Daniel Goleman is the author of the best-selling Emotional Intelligence, as well as many other works in emotional and social intelligence, leadership, and education, and edits by Cliff Locks, Investment Capital Growth, Managing Director, Board Member, and Executive Coach
Are you looking for a gift for yourself, friends, family, or colleagues? I love giving Audible by Amazon as a gift. Audible online audiobook platform is where books are read to you while driving, relaxing at home, or on the go. Use any smartphone, tablet, and computer and turn it into an excellent learning resource. (Click on the Amazon logo below to get started and search for Audible.)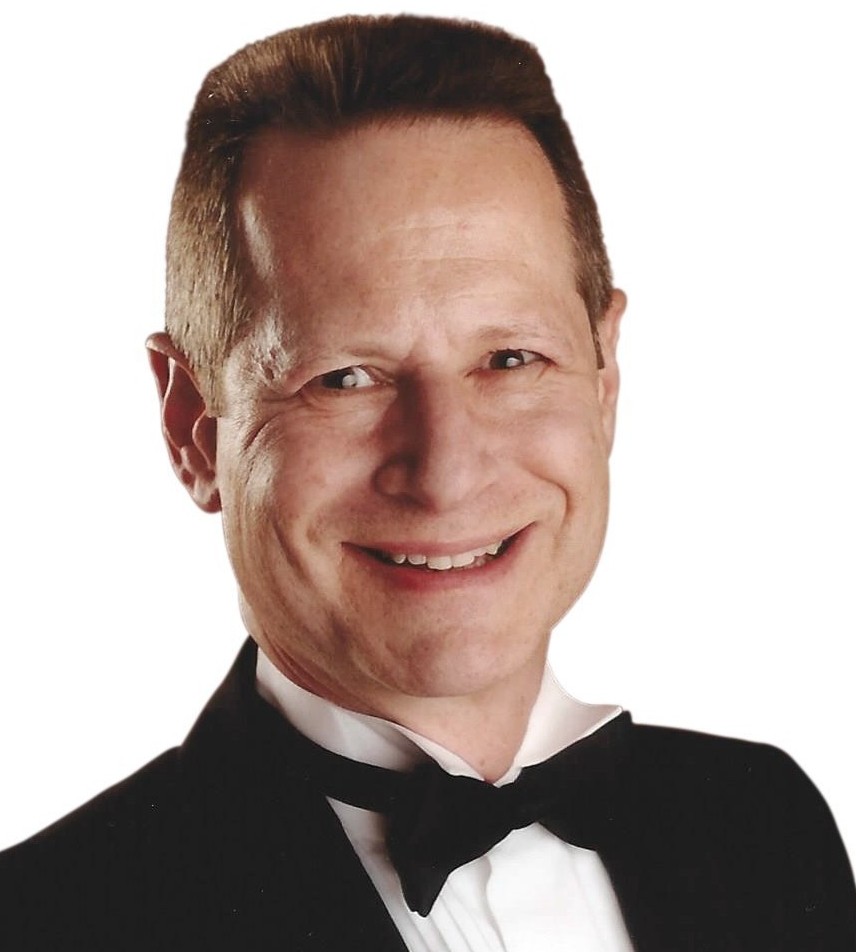 Cliff Locks is a trusted mentor, confidant, and advisor to CEOs, C-Level Exec, and high-potential employees to help them clarify goals, unlock their potential, and create actionable strategic plans.
Available to join your Board as a Certified Master Professional Board of Director and Advisor.
I am a trusted mentor, confidant, and advisor available by Zoom and by phone to be your right-hand man, who will make a significant contribution and impact on your way to success.
As a Trusted Mentor, Confidant, and Advisor, I support you, along with your company's strategic and annual operating plan. This plan may include marketing, sales, product development, supply chain, hiring policies, compensation, benefits, performance management, and succession planning.
Most successful leaders enjoy talking to someone about their experiences, which is why most develop a close relationship with a Trusted Confidant—a person with whom they feel free to share their thoughts, concerns, and ideas without fear of sharing too much or being judged by the people they lead, or their colleagues and superiors. I am a sounding board who will help you to better develop and see your ideas through to fruition.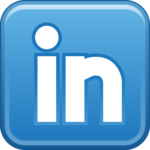 The most effective Executive find confidants who complement their strengths and sharpen their effectiveness. Bill Gates uses Steve Ballmer in this way; Warren Buffett turns to vice chairman Charlie Munger. In the end, both the Executive and their organizations benefit from these relationships.
As your trusted confidant, I am always by your side, holding your deepest secrets and never judging. Everything discussed is held in complete confidence.
What many executives feel is missing from their busy life is a trusted business person who understands the holistic complexity of both their business and personal life.
I strive to provide solid financial, business, and family expertise and serve as a dispassionate sounding board, a role I like to call "Executive Confidant."
By holding a safe place for the Executive to work on life path issues as well as direction, I repeatedly see remarkable benefits as personal values become integrated with wealth and family decisions, enhancing a more meaningful life.
As an Executive Confidant, I welcome a confidential conversation about the most important issues facing the business leader, including:
• Strategic planning toward your visions of success and goal setting • Operations, planning, and execution • Career transition • Retirement • Legacy • Kids and money • Marriage and divorce • Health concerns • Values and life purpose • Vacations • Mentoring & depth of the executive bench • Succession planning
When I do my job well, I facilitate positive action in both your professional and personal life. This consistently has a positive benefit on impacting people within the sphere of your influence.
The job of an Executive can be lonely. For various reasons, confiding in colleagues, company associates, family members, or friends presents complications. Powerful, successful, and wealthy individuals often isolate themselves as a protective reaction because of their inability to find people they can trust and confide in.
Successful people are often surrounded by many people, yet they insulate and isolate themselves to varying levels of degree. This isolation factor is not often discussed in the same context because the assumption is that success and wealth only solve problems. The false belief is that it does not create more problems, when, in fact, sometimes it creates a unique set of new challenges. Success and wealth do not insulate you from the same pitfalls that the everyday person faces. It may give you access to better solutions perhaps, and that is what I can help you achieve. Financial business success can create unique vulnerabilities, often overlooked as most people feel that the "problems" of the wealthy are not real-life problems.
The Executive Confidant can be particularly helpful when:
• Aligning life priorities with the responsibilities of wealth. • Wanting more meaning and purpose in life. • Desiring a candid and experienced perspective. • The answers often come from within, and we cannot arrive at them easily. • Clarity often comes into focus, with skilled questions and guided discovery. The right questions can be the first step in achieving ideal outcomes.
Who can you turn to when you need to find clarity? Who is your "Executive Confidant"?
Referrals to a team members or family members are always welcome.
Investment:
One-to-One – Individual payment: Strategic Coaching: $295 per month (weekly for 30 minutes to 1 hour depending on the depth of our conversation Zoom meeting).
One-to-One – Corporate payment:
i. Coaching & Leadership Development: $600 per month engagement (weekly 1 hour Zoom meeting).
ii. One-to-One Executive Coaching and Mentoring: $600 per month engagement (weekly 1 hour Zoom meeting).
iii. Increasing Top Team Performance and 1:1 Mentoring Sessions: $600 per month engagement (weekly 1 hour Zoom meeting).
iv. Planning New Futures for Senior Executives: $600 per month engagement (weekly 1 hour Zoom meeting).
Team coaching:
i. Enhancing Boardroom Effectiveness & Executive Impact Group: Starting at $15,250 per annual engagement.
ii. Strategic & Operational Planning/KPI Development: Starting at $25,500 per annual engagement.
iii. Productivity Assessment & Profitability Improvement: Starting at $25,250 per annual engagement.
iv. Sales Channel and Product Development: Starting at $25,250 per annual engagement.
v. Energy and Sustainability Efficiency Initiatives: Starting at $18,500 per annual engagement.
Board of Directors or Board of Advisors:
Private company:

 $25,000 to $45,000 per year, depending on the number of Board and Committee meetings.

Public company:

Under $50M in revenue: $25,000 to $45,000 per year, per year, depending on number of Board and Committee meetings.
Email me: [email protected] or Schedule a call: Cliff Locks OptimizeLife #CEO #CFO #COO #BoD #CXO #Professionalpedia #TeamBuilder #success #beyourself #goals #lifeisgood #Influencer #Successful #Business #WorkLife #OfficeLife #Work #Office #Inspiration #Marketing #Tips #Leadership #BusinessIntelligence #InvestmentCapitalGrowth