Year-End Budgets Are In A State of Flux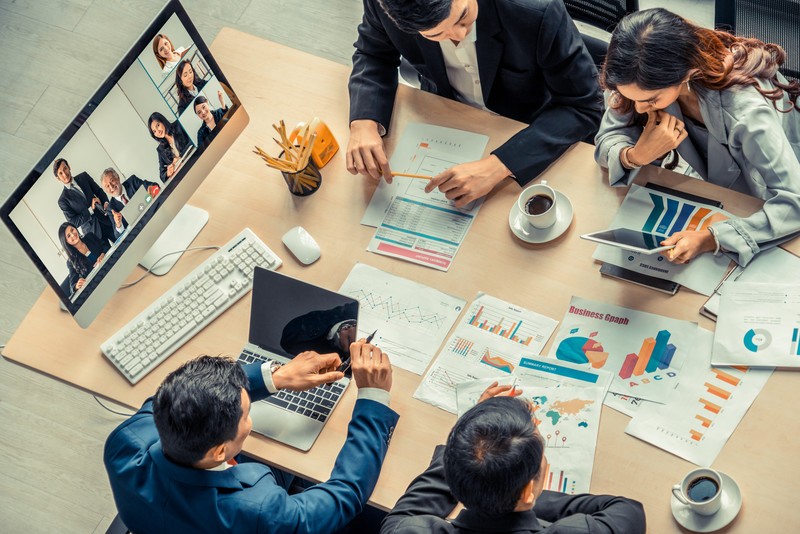 Year-End Budgets Are In A State of Flux
There's an old adage in management: Don't hire more people going into an economic downturn.
But that business aphorism is colliding headfirst with another staple of corporate life — spending every cent of the allocated budget before the end of the year. Combine that with the fact that many companies find themselves short of essential staff, and the final few weeks of the year could create some particularly contentious conversations between frontline managers and finance departments. "People is the most difficult spend category to discontinue," says Nathan Blain, leader of Korn Ferry's Optimizing People Costs practice.
Indeed, there are numerous companies that are short of workers, with about 10.7 million open roles in the US. And for the moment, most companies have the budgeted funds to pay for new recruits, since most expanded budgets this year are based on the robust financial performance of 2021. Moreover, despite some high-profile headlines about losses, corporate profitability is near a 70-year high.
However, recent surveys indicate that an overwhelming majority of corporate leaders expect a recession in the next 12 months. The accumulated impacts of inflation, the war in eastern Europe, and the continued effects of COVID-19 in Asia likely will slow the economy worldwide. Tech firms of all sizes have announced hiring freezes, layoffs, or both, and many analysts expect other sectors to follow.
From the C-suite perspective, CEOs and other high-level executives could personally get involved, signing off on every new hire, at least until they believe economic conditions look better. "CFOs should also start communicating with lower-level managers that they should be really cautious on any spending," Blain says.
Internally, these executives might want to encourage holding back 2022 money for another reason: to have it on hand to deploy if any downturn turns out to be mild. Experts say executives will want to use cash in reserve to make strategic moves that could help the organization pick up market share.
That leaves a few options for managers that find themselves still short of roles. Some are considering going out and using this year's budget to hire a couple of the highest-skilled people they can find, says Mark Grimshaw, a Korn Ferry senior client partner and member of its Global Sales and Service practice. At the same time, these managers are considering how they would reshape their departments if they had to cut costs next year. "It could be as simple as 'We might lose our five least-performing salespeople, but we accept that might happen,'" Grimshaw says.
Importantly, these managers should present their plans to the company's financial officers before they go out and hire anyone. That conversation can help keep the manager's budget from being taken away at the last minute and can help protect the manager—and their department—in the future. "This creates an advanced dialogue. When it comes to cost-cutting, CFOs remember these conversations," Grimshaw says.
Using contractors rather than new full-time employees to do critical work is another option. It allows managers to get work completed without signing up the organization to a long-term commitment.
Another option is to rein in non-employment spending for the rest of the year. There's often the temptation to make down payments on next year's events, such as big employee off-sites, conferences, or other events, with money left over in this year's budget. "There are all sorts of things you can spend money on at the end of the year where the efficiency of every dollar spent gets lower and lower," Blain says.
If you're going to use the budget on non-hiring areas, make it for additional training or less expensive ways to get face-to-face with key customers. "Do you think you can do all you need to do with who you have now? If you think you can, then all of it becomes rebalancing what you have, training, and redeploying," Grimshaw says.
Contributor: Nathan Blain, Senior Client Partner, and Mark Grimshaw, Senior Client Partner, Global Sales and Service Practice, at Korn Ferry and edits by Cliff Locks, CEO | COO | Executive Strategy Consultant and Coach | Board of Directors | Governance | Private Equity Podcast Host | Reverse Logistics | Supply Chain | Advisory Board | SaaS | Clean Tech | Med Tech | Metaverse | AI | Thoughtful ESG & DEI Email me: at [email protected], Schedule a call: Cliff Locks, or fill in the below form to start a conversation.
I've created a wonderful opportunity for you to obtain Executive Coaching through an exciting new program for CEOs, C-Level Executives, and high-potential employees. The Executive Coaching program accepts clients throughout the World and is delivered via Zoom. This program helps team members to gain self-awareness, clarify goals, achieve their development objectives, unlock their potential, create actionable strategic plans, and thrive in a competitive global world. Learn more at https://millionairelife.services
Recent Blog Post: Essential Data Analytics Resources for Businesses