Essential Tips for Every Entrepreneur: Key Considerations for Success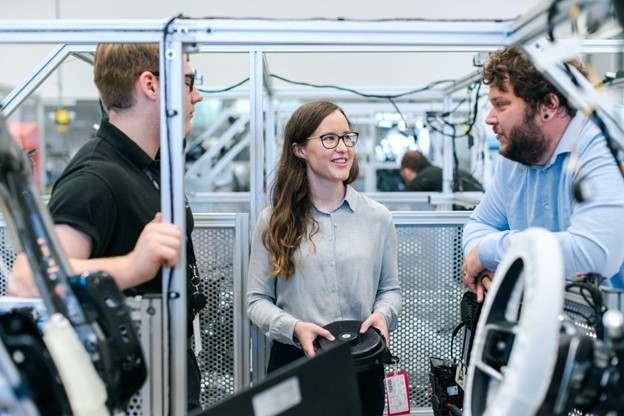 Essential Tips for Every Entrepreneur: Key Considerations for Success
Embarking on the journey of launching a startup, whether in electronics or any other industry, is an exhilarating yet challenging endeavor. As you navigate the complexities of product development, securing funding, and building your brand, having a clear and well-thought-out roadmap can make all the difference.
This article, courtesy of Investment Capital Growth, aims to provide you with a genuine, down-to-earth guide addressing the vital aspects that could make or break your electronics venture. Let's get started.
Nail Down Your Niche
Start your entrepreneurial quest by pinpointing a unique niche in the expansive electronics market. Reflect on your individual interests, your existing skill set, and untapped opportunities in the field. Authentic businesses are built on genuine passion, making your chosen niche not just a market but a calling. By focusing on a particular sector, you can narrow down your competition and ensure that your business stands out within the market.
Prioritize Market Research
You wouldn't set sail without a compass. Similarly, market research is your navigational tool in business. Investigate your target audience, scrutinize your competition, and monitor industry trends. Offering a product that caters to an authentic need in the market will not only serve your customers but also offer you a competitive edge.
Carefully Source Components and Materials
In the world of electronics entrepreneurship, the quality of your components is the foundation of your brand's authenticity and credibility. From capacitors to microcontrollers, each part you select plays a pivotal role in the end-user experience. To ensure consistency and quality, it's crucial to establish relationships with reliable suppliers that offer real-time inventories. With easy access to parts with even the most challenging specifications–such as a 4 mm semiconductor–you'll be able to streamline your purchasing workflow. Cutting corners on important parts not only jeopardizes product integrity but also risks tarnishing the reputation you're working so hard to build.
Stand Out With Innovative Solutions
The electronics marketplace is bustling with options. Standing out requires a dash of ingenuity. Focus your energy on delivering innovative solutions that genuinely help your customers by staying up-to-date on the latest newsworthy trends in your industry. Whether it's a breakthrough in battery life or a novel user interface, unique features will make your product authentically valuable.
Secure Funding
Unless you've got a golden goose, you'll need funding to transform your dream into a tangible product. From venture capital to the world of crowdfunding, the pool of funding options is deep and varied. Craft a compelling story that portrays your genuine vision and unique selling points when you're seeking investment. Learn how to effectively network within your industry, both in-person and online.
Implement Quality Control
Nothing sinks a ship faster than shoddy craftsmanship. Setting up an unshakeable system is indispensable for any electronics business. In an age where customers share their product experiences online, a lapse in quality could be disastrous. Upholding a consistently high quality keeps your brand authentic and trustworthy.
Optimize the Manufacturing Process
Taking your prototype into production is a momentous step. Choose a manufacturing partner who not only understands the technical aspects but also shares your commitment to quality and authenticity. The right manufacturer becomes an extension of your vision, influencing the perception of your brand.
Build Your Brand
Your brand is more than a logo, it's a story, a promise, and a relationship. Craft a resonant narrative around your product. Employ digital marketing strategies, from social media to SEO, to foster genuine relationships with your potential customers.
The road to becoming a successful electronics entrepreneur is akin to navigating an intricate circuit—each decision impacts the overall outcome. This guide provides a holistic view of what it takes to thrive authentically in the realm of electronics entrepreneurship. Stay committed to your vision, foster genuine innovation, and build a brand that truly echoes your core values.
Have a question for the team at Investment Capital Growth? Get in touch today to talk about your business's needs.
Please order and write a review for my new book on Amazon. You can get your copy in two formats:
Contributor: Cliff K. Locks, CEO | COO | Executive Consultant and Coach | Board of Directors | Governance | Private Equity Podcast Host | Reverse Logistics | Supply Chain | Advisory Board | SaaS | Clean Tech | Med Tech | Metaverse | AI | Thoughtful ESG
#WSJ #privateequity #boardmembers #corporateleadership #IBD #CEO #CFO #COO #BoD #CXO #management #PE #hedgefund #limitedpartners #LP #venutrecapital #VC #ethicalbusiness #directors #corporategovernance #accountability #integrity #ethics #leadership #nonexecutivedirector #nonexec #boarddevelopment #familyoffice #vhnw #uhnw #veryhighnetworth #ultrahighnetworth #publicprivatepartnerships #mergersandacquisition #InvestmentCapitalGrowth #MillionaireLifeServices