Learn about Exponential Medicine that is available today
Learn about Exponential Medicine that is available today
There is a medical revolution happening right now.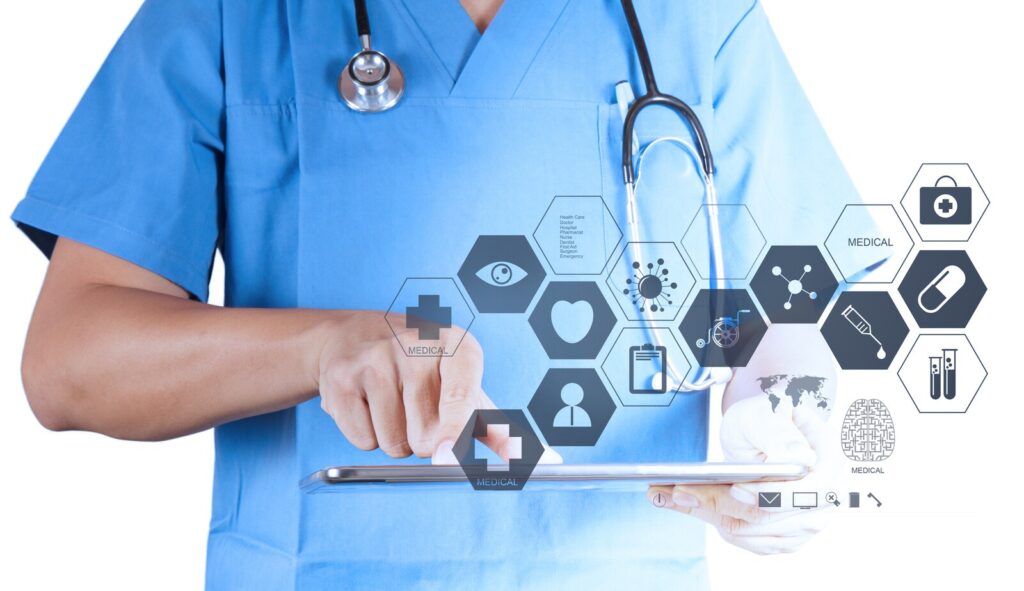 Where is quantified health heading? A growing array of technology sensors are becoming available:
Wearables: Our wrist-based devices can now go well beyond steps, some fit on our fingers ('Ringables' like the Oura ring) to measure heart rate and heart rate variability, now an EKG on Apple Watches… to this August, the first FDA cleared cuffless Blood Pressure device.
Inside'Ables: Beyond the wrist we can now fit health related sensors into contact lenses.
While RFID chips beneath the skin (as Peter Diamandis has done) have been used to store data , unlock doors, we how have on the market Profusa Lumee, a subcutaneous chip that can sense various body chemistries.
Breathables: Quantifying the molecules in your breath can be useful when going on a date, but are now being utilized as a means to detect disease. Just as dogs noses have been trained to sniff out cancer, nano-nose technology is in clinical trials to detect via 'breath biopsy' the molecular content and patterns that can indicate early detection of lung and other cancers as well as variety of metabolic diseases. As ketogenic diets, breathables can also quantify ketones in the breath to help individuals get and stay in target metabolic states.
Underwearables: As sensors have become more capable, less expensive, with a pack of Spire Health Tag you can now purchase sensors for each pair of your underwear, that measure respiratory rate, activity, heartrate and sleep. Spire, like many other quantified health sensor companies, began as a consumer and wellness focused, measuring breath, stress and helping optimize mindfulness sessions. Now that reimbursement is becoming available for 'remote patient monitoring'.
Trainables: It is one thing to measure and even understand data about behavior and activity… feedback can help provide nudges. The Upright sensor worn on the back, measures posture, and if persistent slouching is detected ,buzzes, like a 'digital mother' reminding the wearer to 'sit up straight'… several days of hour long upright sessions reportedly improved posture, and symptoms in many with lower back pain.
Invisibles: Ditch the wearable, requiring synching and charging… we are entering a time where our digital health exhaust can be measured by the ubiquitous sensors. Cameras can now pick up heart and respiratory rate (Cocoon Health has a baby monitor on the market), and also behaviors (Kepler)… WiFi has been modified by MIT engineers to detect the vital signs, movement and even the sleep patterns of several people in the same room. Voice can serve as a biomarker for health and disease (From detecting mental health changes, to neurologic issues and even heart disease).
Making Sense of All the Data: As millions wear devices and billions of data points are collected daily we can start to understand the real world digital measures of health, and disease. FitBit has demonstrated. With crowd-sourced studies like Verily's Project-Baseline, individuals can gain insights from their sleep patterns (and how it compares to others of their age and sex), to potentially new digital biomarkers indicating impeding medical issues. While privacy and data ownership issues are significant challenges, the sharing, crowd-sourced insights can improve healthcare, lower costs and democratize access to improved healthcare across the planet.
OptimizeLife #CEO #CFO #COO #BoD #CXO #Professionalpedia #TeamBuilder #success #beyourself #goals #lifeisgood #Influencer #Successful #Business #WorkLife #OfficeLife #Work #Office #Inspiration #Marketing #Tips #Leadership #BusinessIntelligence #InvestmentCapitalGrowth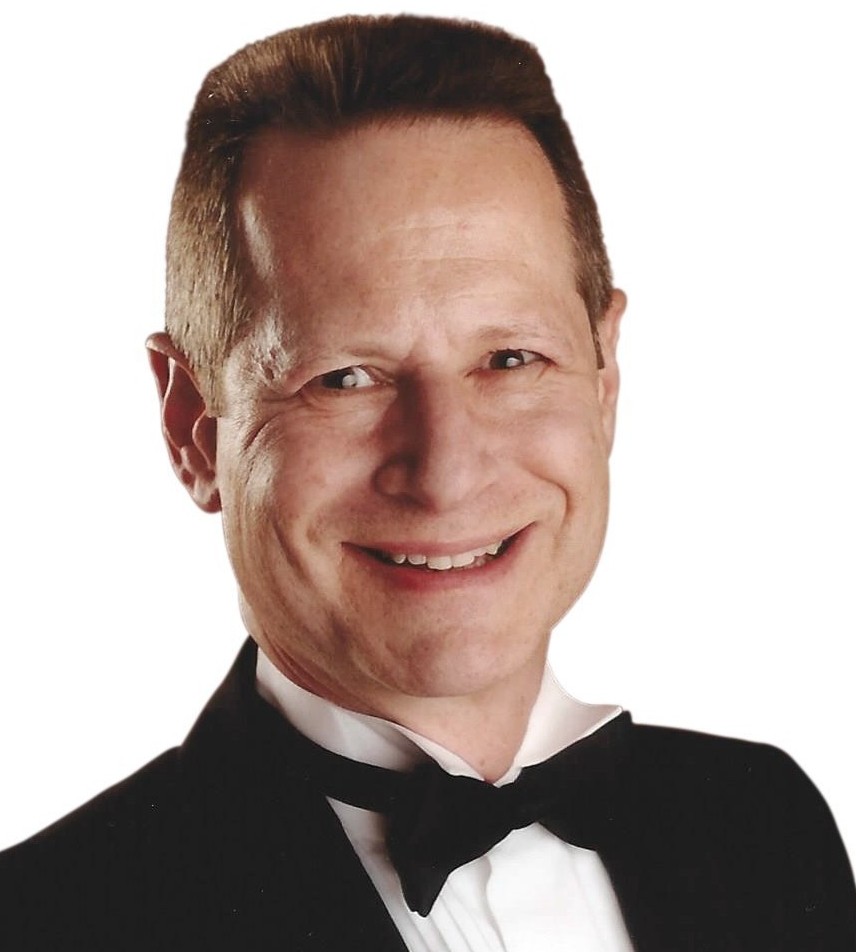 Cliff Locks is a trusted confidant to CEOs, C-Level Exec, and high-potential employees to help them clarify goals, unlock their potential, and create actionable strategic plans.
Certified Professional Board of Director and Advisor.
I am a trusted confidant and advisor available by Zoom and by phone to be your right-hand man, who will make a significant contribution and impact on your way to success.
As a Trusted Confidant Advisor, I support you, along with your company's strategic and annual operating plan. This plan may include marketing, sales, product development, supply chain, hiring policies, compensation, benefits, performance management, and succession planning.
Most successful leaders enjoy talking to someone about their experiences, which is why most develop a close relationship with a Trusted Confidant—a person with whom they feel free to share their thoughts, concerns, and ideas without fear of sharing too much or being judged by the people they lead, or their colleagues and superiors. I am a sounding board who will help you to better develop and see your ideas through to fruition.
The most effective Executive find confidants who complement their strengths and sharpen their effectiveness. Bill Gates uses Steve Ballmer in this way; Warren Buffett turns to vice chairman Charlie Munger. In the end, both the Executive and their organizations benefit from these relationships.
As your trusted confidant, I am always by your side, holding your deepest secrets and never judging. Everything discussed is held in complete confidence.
What many executives feel is missing from their busy life is a trusted business person who understands the holistic complexity of both their business and personal life.
I strive to provide solid financial, business, and family expertise and serve as a dispassionate sounding board, a role I like to call "Executive Confidant."
By holding a safe place for the Executive to work on life path issues as well as direction, I repeatedly see remarkable benefits as personal values become integrated with wealth and family decisions, enhancing a more meaningful life.
As an Executive Confidant, I welcome a confidential conversation about the most important issues facing the business leader, including:
• Strategic planning toward your visions of success and goal setting
• Operations, planning, and execution
• Career transition
• Retirement
• Legacy
• Kids and money
• Marriage and divorce
• Health concerns
• Values and life purpose
• Vacations
• Mentoring & depth of the executive bench
• Succession planning
When I do my job well, I facilitate positive action in both your professional and personal life. This consistently has a positive benefit on impacting people within the sphere of your influence.
The job of an Executive can be lonely. For various reasons, confiding in colleagues, company associates, family members, or friends presents complications. Powerful, successful, and wealthy individuals often isolate themselves as a protective reaction because of their inability to find people they can trust and confide in.
Successful people are often surrounded by many people, yet they insulate and isolate themselves to varying levels of degree. This isolation factor is not often discussed in the same context because the assumption is that success and wealth only solve problems. The false belief is that it does not create more problems, when, in fact, sometimes it creates a unique set of new challenges. Success and wealth do not insulate you from the same pitfalls that the everyday person faces. It may give you access to better solutions perhaps, and that is what I can help you achieve. Financial business success can create unique vulnerabilities, often overlooked as most people feel that the "problems" of the wealthy are not real-life problems.
The Executive Confidant can be particularly helpful when:
• Aligning life priorities with the responsibilities of wealth.
• Wanting more meaning and purpose in life.
• Desiring a candid and experienced perspective.
• The answers often come from within, and we cannot arrive at them easily.
• Clarity often comes into focus, with skilled questions and guided discovery. The right questions can be the first step in achieving ideal outcomes.
Who can you turn to when you need to find clarity? Who is your "Executive Confidant"?
Referrals to a team members or family members are always welcome.