Expand Your Business with Confidence: 5 Important Tips You Need to Know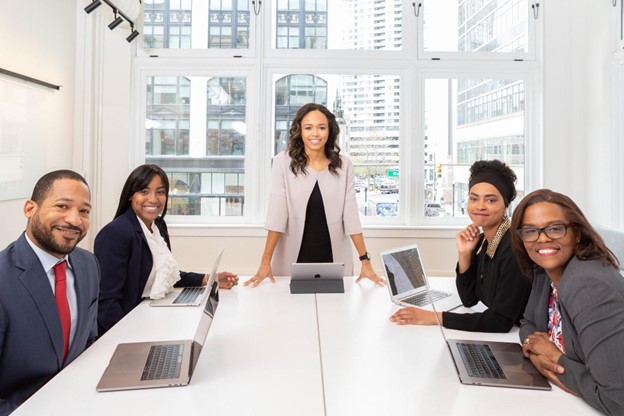 Expand Your Business with Confidence: 5 Important Tips You Need to Know
Congratulations on your successful business and your exciting plans for expansion! As you move forward, it's important to keep in mind that while every business is unique, there are some fundamental strategies that can help guide your decisions.
To ensure a successful expansion, consider these five essential tips:
Fund Funding
Expanding a business requires funding, which can be obtained from various sources, we can shop the loan for you, with less documentation. Traditional bank loans are a common option and may have lower interest rates, but they often require extensive documentation and may be difficult to qualify for. Another option is crowdfunding, where individuals can invest in your business in exchange for a future product, service or equity. Small Business Administration (SBA) loans can be a viable option for small businesses that meet certain requirements, with the SBA providing guarantees that reduce the risk for lenders. Venture capital firms may provide funding for businesses with high growth potential, but may take a significant equity stake in the business in exchange.
Learn about potential markets
You must carefully consider where to expand before undergoing an expansion. Conduct market research to identify areas where there may be demand for your product or service.
Look for demographic and economic trends that suggest a potential new market. And don't forget to consider the competition and regulatory environment in such markets. Forming a comprehensive and accurate perspective of your potential markets is crucial to your business's future.
Appeal to new markets
Acquiring customers is also critical for any business. Think about how you will reach your target audience in the new market. Will you rely on social media, email marketing, or other advertising methods?
As you acquire new customers, you'll want to keep them coming back by providing excellent customer service and delivering high-quality products or services. Repeat customers are the lifeblood of businesses of all sizes and industries!
Investing in a customer data platform (CDP) can be key to creating a unified view of your customers and gaining valuable insights. A CDP provides real-time profiles that yield up-to-date information about your customers and help you make informed decisions. That way, you can quickly build effective customer journeys that drive engagement while delivering measurable results.
Encourage customers to refer others
Word of mouth is still one of the most impactful marketing strategies, and it costs little to nothing. Inspire your customers to action by offering discounts or other incentives for referrals. A referral program can prove to be an effective way to grow your business with little effort and expense.
Rewarding customers for referring their friends can significantly boost customer engagement and loyalty. Show your appreciation and reward customers for spreading the word about your company by giving them gift cards. Using this gift card API lets you personalize and style your payments — whether prepaid cards, gift cards, or cash — and can also encourage further referrals while facilitating more exposure for your brand.
Step up your marketing game
After expanding your business, you'll want to step up your marketing efforts to gain traction in the new market. Consider partnering with local businesses or influencers to increase your visibility. Use targeted advertising to reach your ideal customers, and make sure your employees are trained to provide excellent customer service.
Further, keep in mind that joining a marketing association can yield opportunities for:
Networking with other professionals

in the industry;
Gaining access to resources and exclusive marketing events;
And even mentoring from experienced professionals with years of knowledge in the field.
Wrapping Up
If your business is like most others, you could use all the help you can get to navigate the challenges ahead and prepare for a rewarding expansion. Finding funding, stepping up your marketing efforts, incentivizing your customers, and following the other tips above may be all you need to flourish. Take time to identify what works best for your business, and start devising a strategy today!
Build your business and leadership skills with business consulting from Investment Capital Growth and affordable training Emerging Leaders Program and Executive Leadership Academy.
Recent Blog Post: 6 Ways Businesses Can Combat Cyberthreats
Contributor: Cliff K. Locks, CEO | COO | Executive Consultant and Coach | Board of Directors | Governance | Private Equity Podcast Host | Reverse Logistics | Supply Chain | Advisory Board | SaaS | Clean Tech | Med Tech | Metaverse | AI | Thoughtful ESG & DEI
#WSJ #privateequity #boardmembers #corporateleadership #IBD #CEO #CFO #COO #BoD #CXO #management #PE #hedgefund #limitedpartners #LP #venutrecapital #VC #ethicalbusiness #directors #corporategovernance #accountability #integrity #ethics #leadership #nonexecutivedirector #nonexec #boarddevelopment #familyoffice #vhnw #uhnw #veryhighnetworth #ultrahighnetworth #publicprivatepartnerships #mergersandacquisition #InvestmentCapitalGrowth #MillionaireLifeServices
[gravityform id="1″ title="true" description="true"]