Your Next Steps for Business Growth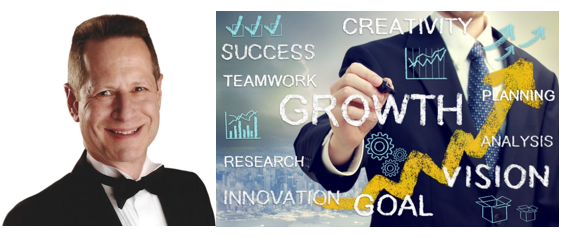 Your Next Steps for Business Growth
Growing your business is no small feat. It takes dedication, perseverance, and an understanding of the steps you need to take in order to increase revenue and reach new heights. Whether you're a small business owner looking to expand or a professional seeking more success, Investment Capital Growth shares steps that can help you get there.
Explore Undiscovered Markets
The next step is expanding into new markets that offer promising prospects for your products or services. This could mean reaching out globally or targeting local areas where demand is higher than supply, whichever works best for you. Doing market research before making any moves will help you make smart decisions about where best to focus your efforts going forward.
Develop Strategic Partnerships
Strategic partnerships can provide numerous advantages for a business, from expanding the reach of products and services to accessing unique resources. Such alliances can also create new contacts, boost brand recognition, and diversify revenue streams. By taking advantage of these opportunities and finding the right partner or partners, businesses can set themselves up for long-term success.
Purchase Other Companies
Acquiring other businesses can be an excellent strategy for growth if the acquisition is well-planned and carefully executed. Merging two businesses with complementary goods or services can result in better customer experience, access to new technologies, and a wider customer base. In addition, acquisitions enable companies to enter new markets more quickly and effectively than they otherwise could.
Improve Business Processes  
Business Process Management (BPM) can help you automate and streamline tedious processes. This is done by analyzing interactions between employees, systems, and data. By optimizing how your business works, you can increase efficiency and reduce labor costs. Researching and start implementing Artificial Intelligence and Machine Learning that allows for additional Business Intelligence and the ability to add automation to your ERP system. Make sure to monitor the effectiveness of your BPM framework and act on any monitoring info to make improvements accordingly.
Transform Your Business into a Profitable Exit    
I've co-founded the Merger and Acquisition Hyper Accelerator Program. Learn more about preparing to sell your business and get top dollar, and ensure you're not leaving millions of dollars on the table. Learn more and let's talk:  http://bit.ly/3FZIvM3
Upskill With a Business Degree
Going back to school can be a great way to sharpen your business skills. A business degree program can help you develop essential knowledge in accounting, business, communications, and management. Consider enrolling in an Executive MBA program, pursuing an online degree is convenient and allows you to continue working while also keeping up with your studies. Go here to learn more about your online schooling options.
Participate in Business Events   
It goes without saying that networking events are essential for growing any kind of business. Whether it's local meetups or industry conferences, attending such events will allow you to make valuable connections. You'll meet professionals who can provide advice on how best to move forward with growing your venture from a point of strength.
Stand Out
To move your business to the next level of success, you'll need to have a strategy and plan in place that is backed by research. This could mean going back to school to gain more knowledge on business, implementing business process management solutions, looking into better organizational structures, attending conferences and trade shows, and hiring a mentor to work with you. Depending on what works best for your particular situation, taking these proactive steps will place you in a position to realize successful growth.
Looking for more ways to grow your business? Look to ICG Consulting for mentoring opportunities. Please reserve time to talk about your 'Vision of Success' and a few obstacles you see.  
Contributor: Cliff Locks, CEO | COO | Executive Strategy Consultant and Coach | Board of Directors | Governance | Private Equity Podcast Host | Reverse Logistics | Supply Chain | Advisory Board | SaaS | Clean Tech | Med Tech | Metaverse | AI | Thoughtful ESG & DEI Email me: at [email protected], Schedule a call: Cliff Locks, or fill in the below form to start a conversation.
.
I've created a wonderful opportunity for you to obtain Executive Coaching through an exciting new program for CEOs, C-Level Executives, and high-potential employees. The Executive Coaching program accepts clients throughout the World and is delivered via Zoom. This program helps team members to gain self-awareness, clarify goals, achieve their development objectives, unlock their potential, create actionable strategic plans, and thrive in a competitive global world. Learn more at https://millionairelife.services